Hotel Lounge LED Lighting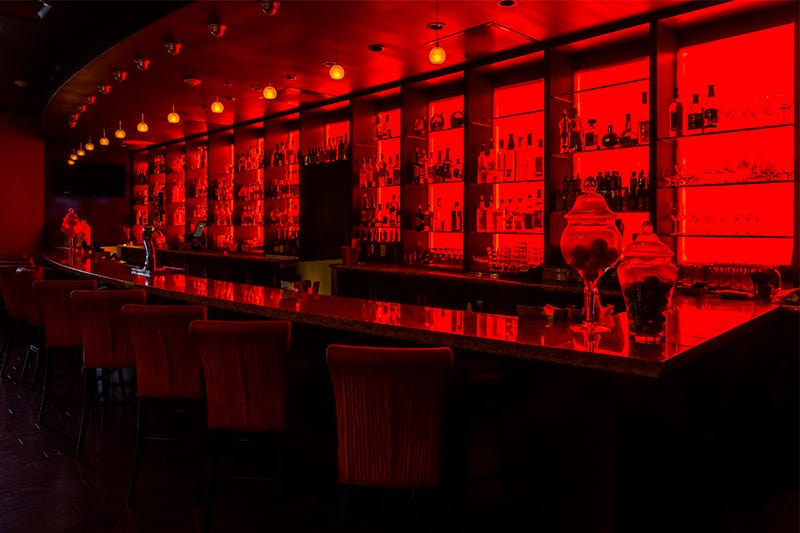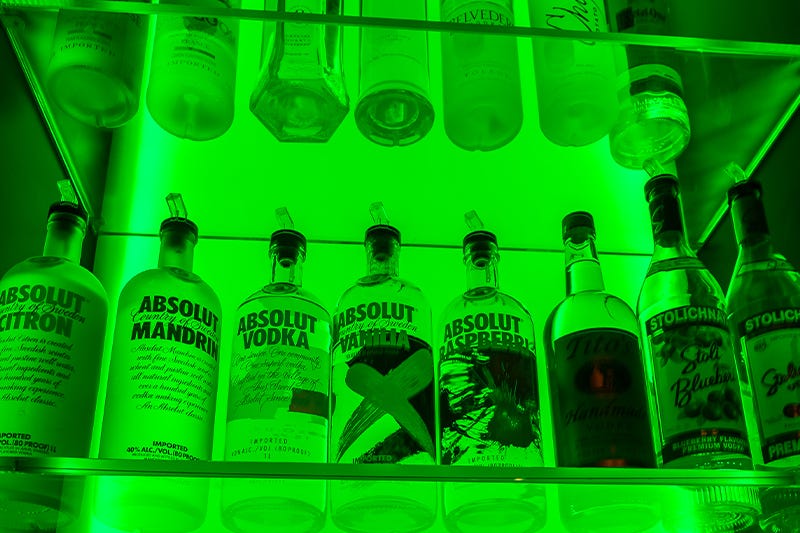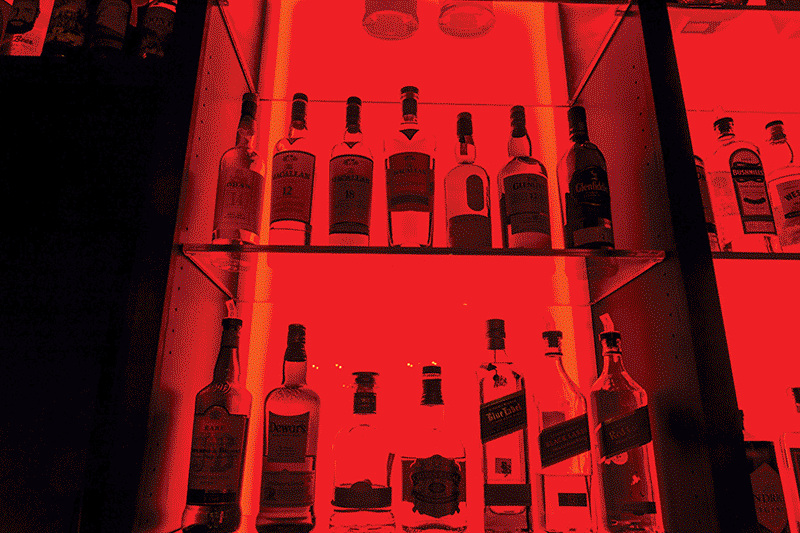 The Challenge:

Transform an ordinary hotel bar and lounge into a dynamic space that uses LED light to customize the environment for multiple uses while balancing versatility and ROI.
Our LED Solution:

Our team worked with the management to create a customizable LED lighting system which transforms the lounge and bar depending upon the time of day or need for a given client event.
"We wanted to get creative about how we can use light color to change the feel and atmosphere," explains Chad Ceretto, the Director of Sales & Marketing at a hotel bar in Newport Beach, CA. The ability to respond to the dynamic clientele is an investment in the future of a space. "We found Environmental Lights and they provided a brilliant solution."
Our team quickly understood the challenges and proposed a custom solution that would transform the space into a dynamic venue.
The Lighting Details:

The Environmental Lights RGB Warm White 4-in-1 Current Control LED Strip Light allows for mixing of millions of colors from the RGB diodes along with the 2,700 K warm white diode. Placed inside the CS106 aluminum channel system with a diffuser, it makes for a glowing back-light behind the bottles and glassware that transforms the atmosphere of the bar.
A high-speed Studio 4-Channel DMX Decoder connected to an easy to operate SLESA-U9 DMX controller provides a flicker-free appearance in any photos and video, even in high-speed filming situations. The SLESA-U9 allows for full customization of hues to accommodate every corporate event brand color.
LED Products Used:
Bring Us Your Lighting Challenge
Environmental Lights transforms environments with LED lighting by engineering our customers' visions into innovative lighting solutions. Our sales engineers work directly with all different types of clients through every stage to ensure the success of their project. We know that each project has unique specifications, which is why we also offer built-to-order LED lighting options that fit custom project needs. We offer a wide array of high quality LED lighting products and can help you select the right UL-Listed solution for your application.
We can make your lighting project a success and look forward to the opportunity to discuss your needs.
Talk to a sales engineer today to discuss your project: