Center Bar at New York-New York Las Vegas Hotel & Casino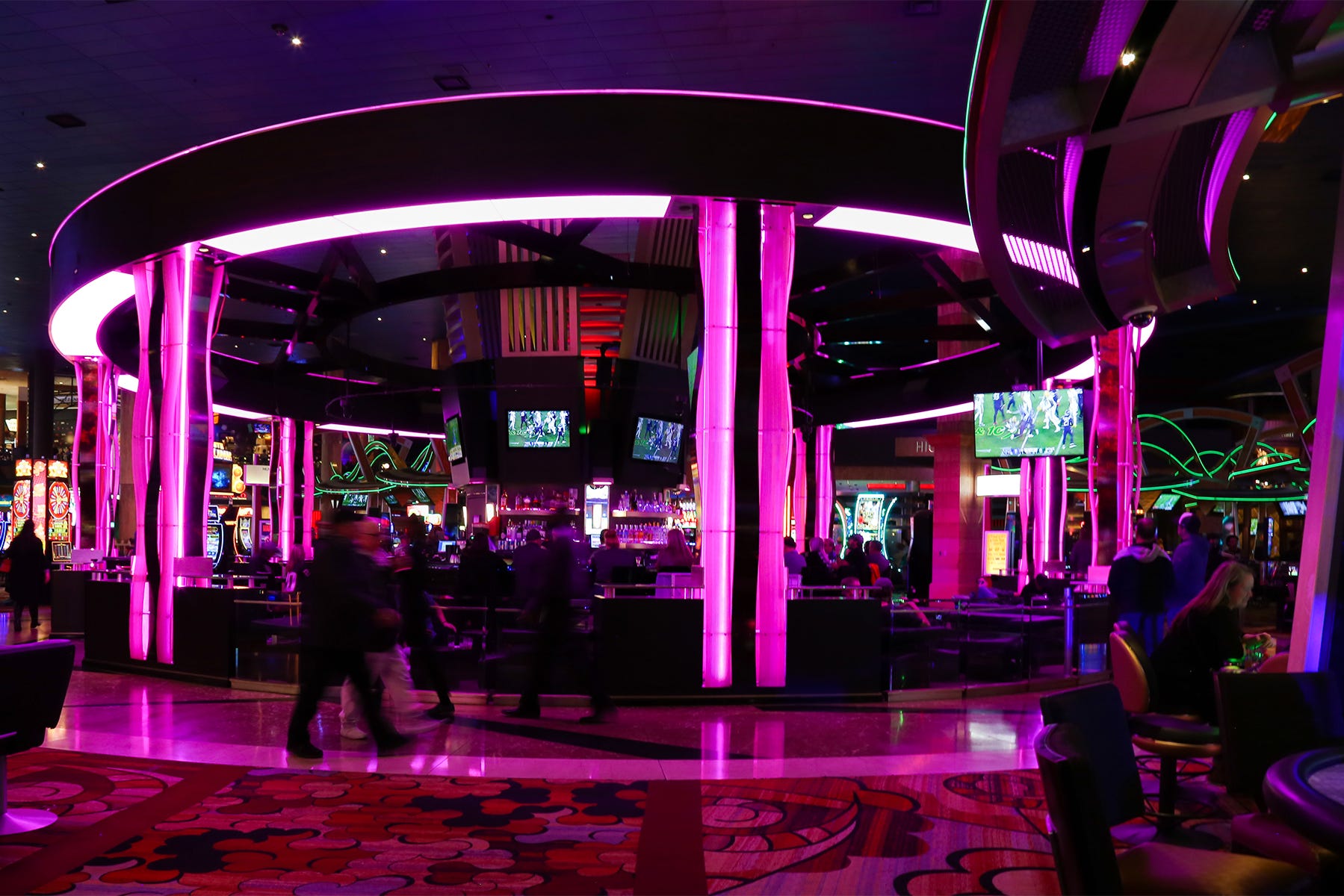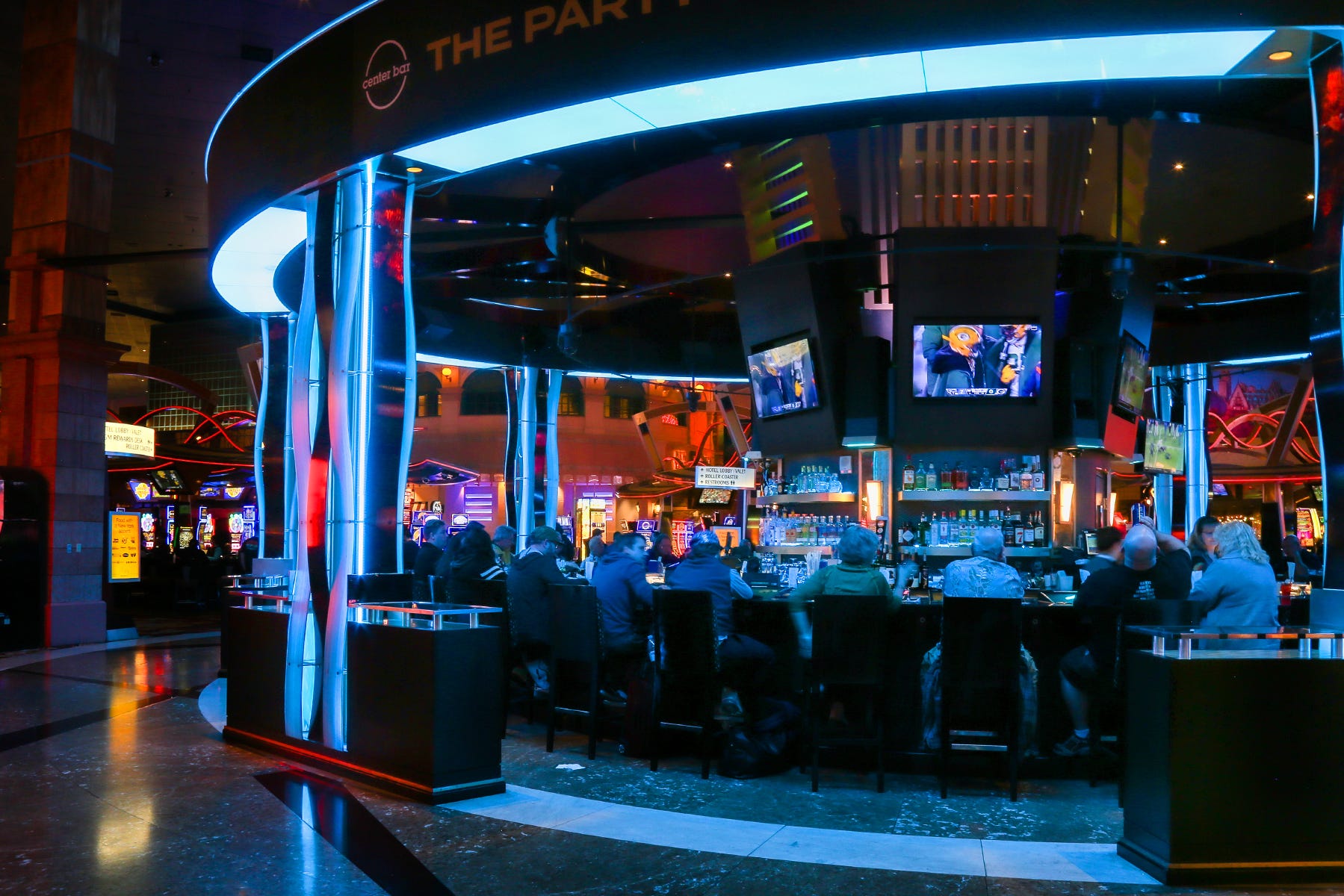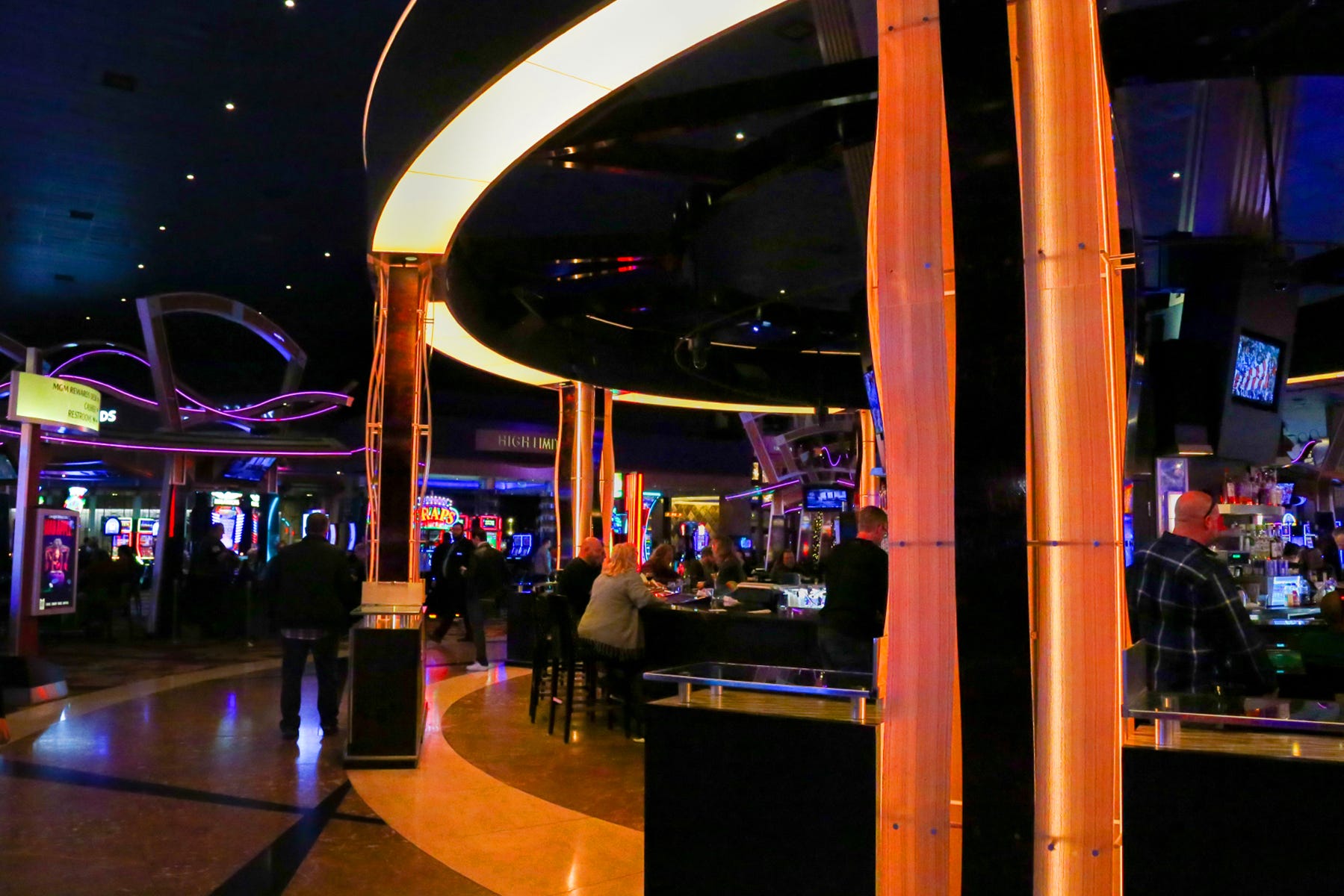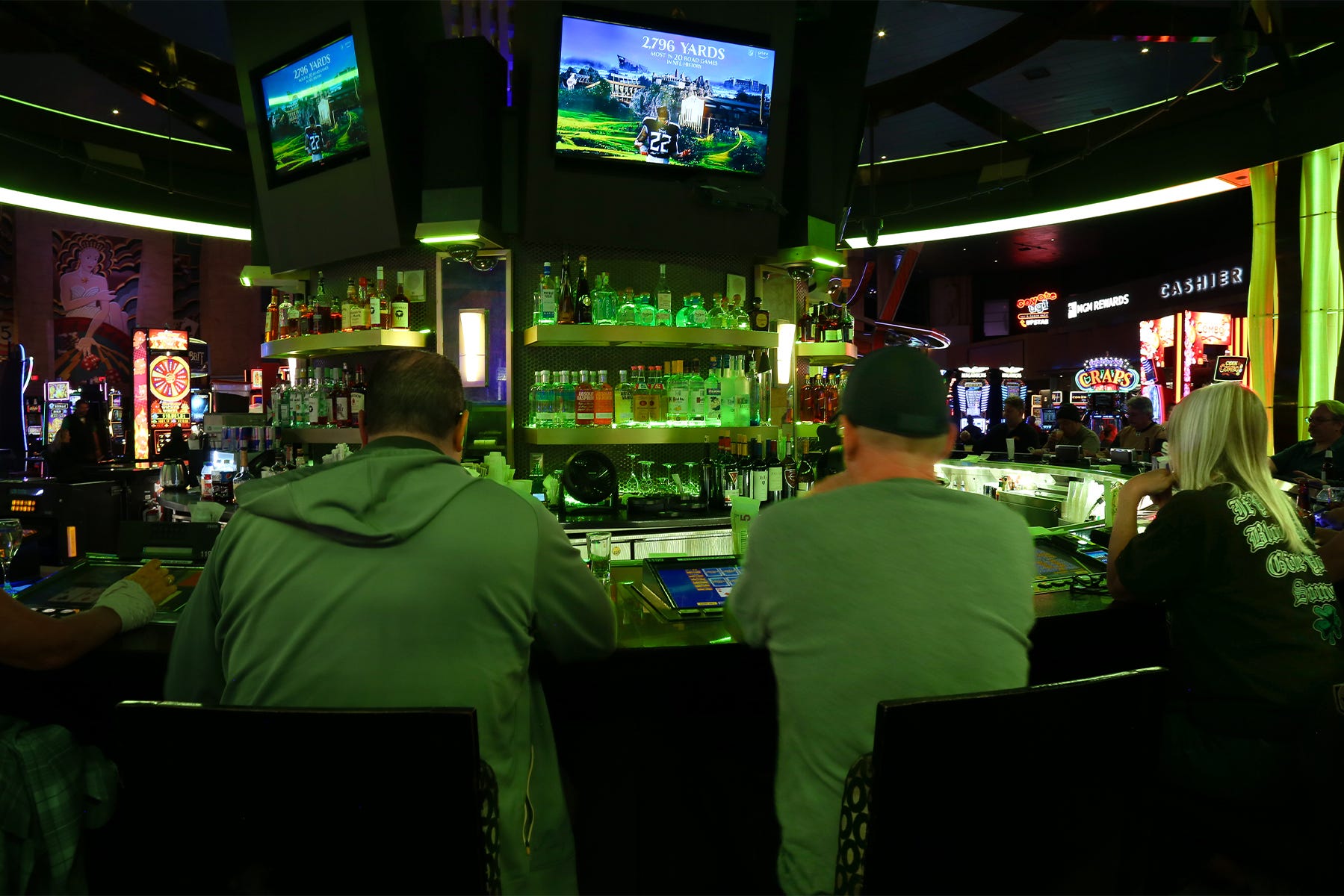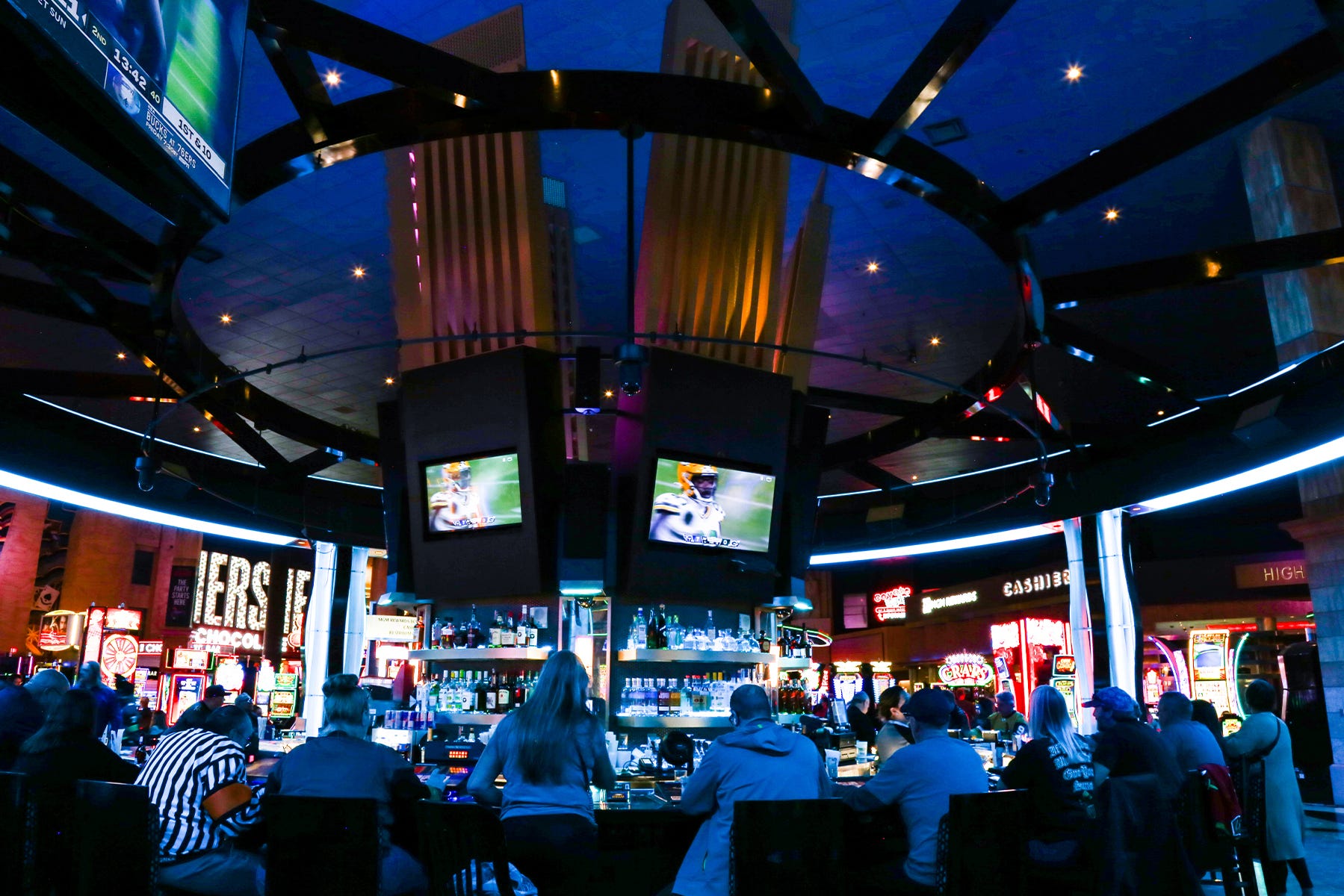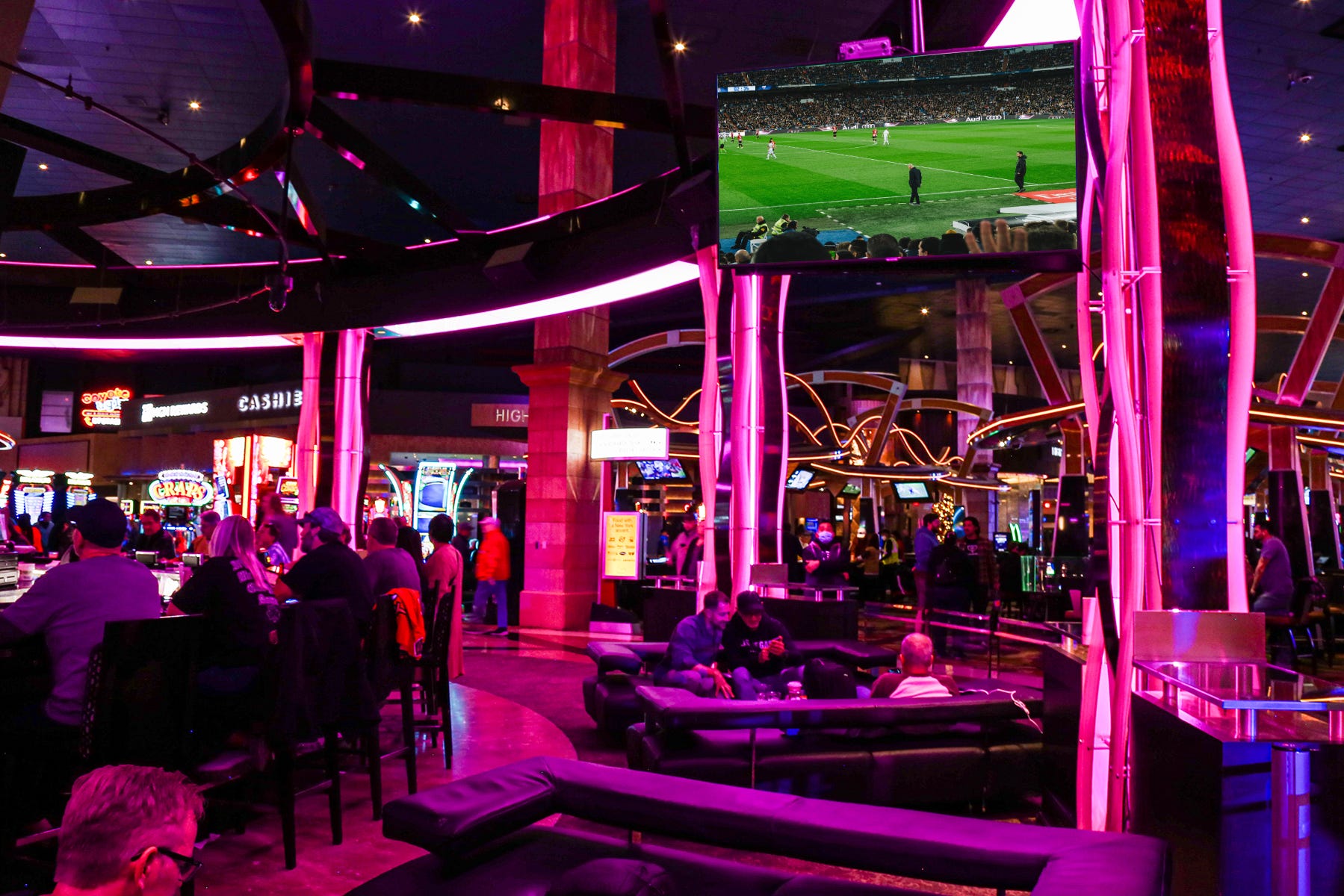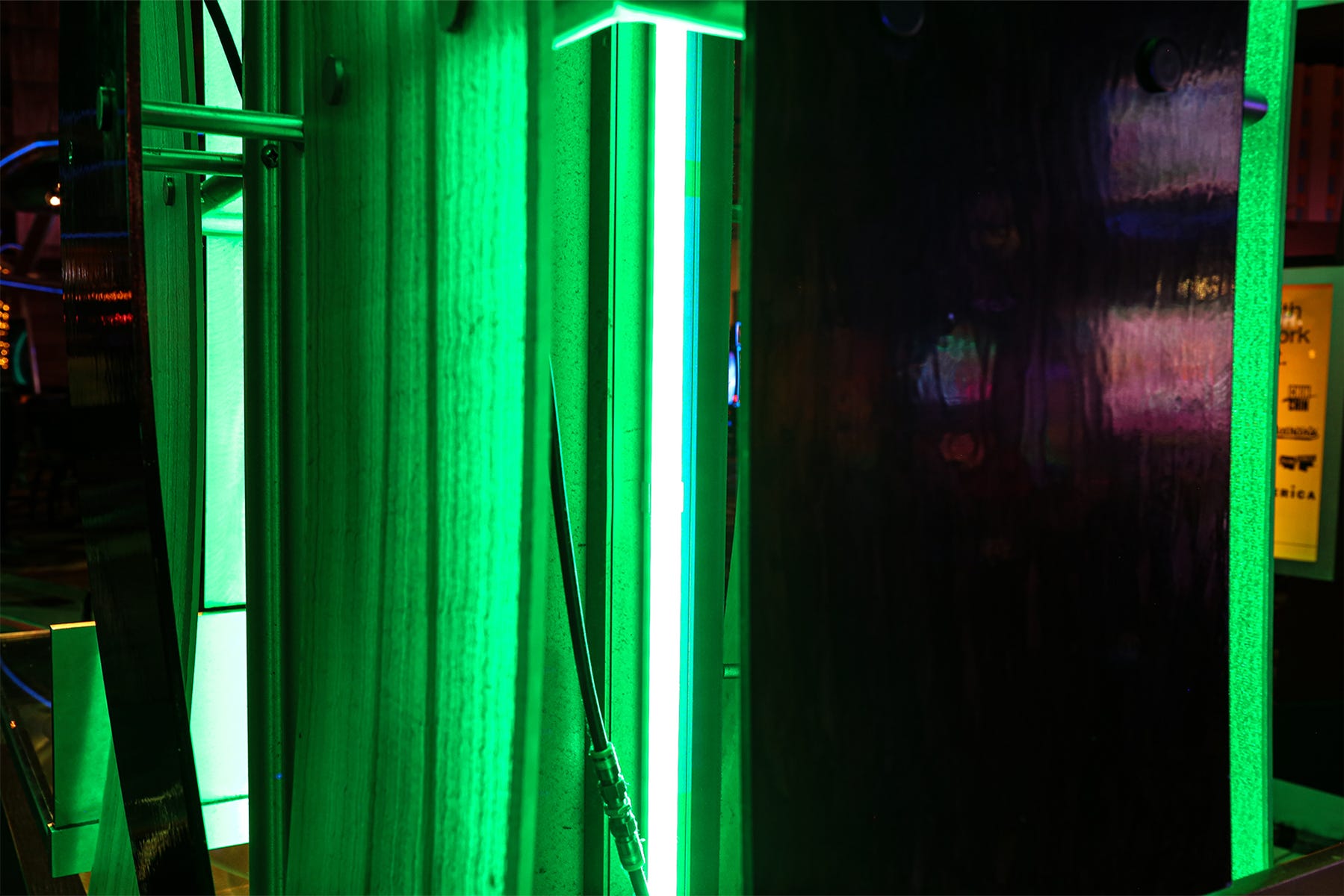 Center Bar at New York-New York Las Vegas Hotel & Casino
Center Bar is a full-service, 24/7 destination for drinks, food, and broadcast sporting events. Located in the heart of New York-New York's casino floor in Las Vegas, the circular design provides a central lounging area with access from any angle! However, the lighting initially draws your attention to the space. Center Bar is an excellent example of how Environmental Lights products transform environments by creating an ambiance that catches your eye, sets the mood, and draws you in.
After discussing the project requirements with our client, we utilized three unique lighting products to bring their vision to life. In the pillars surrounding the bar, we used our 4-in-1 (RGB + 6500K) CurrentControl LED Strip Light diffused by a minimal white channel that runs up the entire columns. Our 4-in-1 strip light enables users to mix RGB with daylight white to achieve bold colors and dynamic pastels. For the wide-paneled ring connecting these pillars, we utilized HyperFlex LED Strip Light to achieve a flawless hotspot-free appearance. Completing the installation, we used UltraSlim RGB LED Neon Strip Light to blend seamlessly with the architectural design of the bar and illuminate the various bottles on display.
Thanks to the addition of our dynamic lighting, Center Bar is now a bustling destination on the Las Vegas strip. Our team is thrilled to have helped make this such a successful project. The next time you're in Las Vegas, stop by and experience the effects of our lighting for yourself!
Need Help with a Hospitality Lighting Project of Your Own?
Environmental Lights provides high-quality and innovative low-voltage lighting products, but it is our level of support and expertise that truly sets us apart. We work with your team to determine the right products for the solution that meets your need.
Give us a call, and let's work together to integrate our innovative lighting products into your next project.
Products Used:
Special Thanks To:
Learn More About Our Hospitality Lighting Solutions: