ABC News Election Set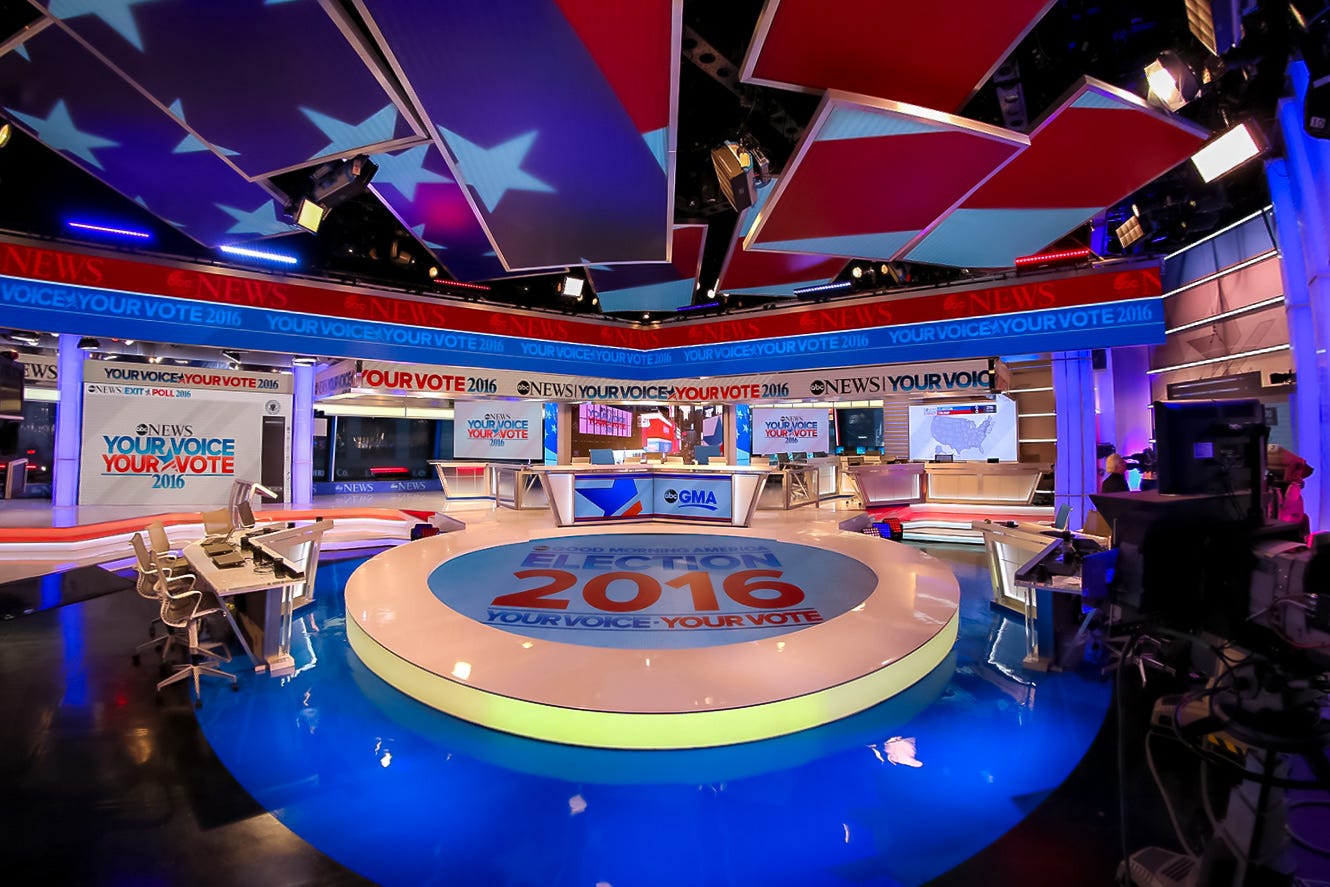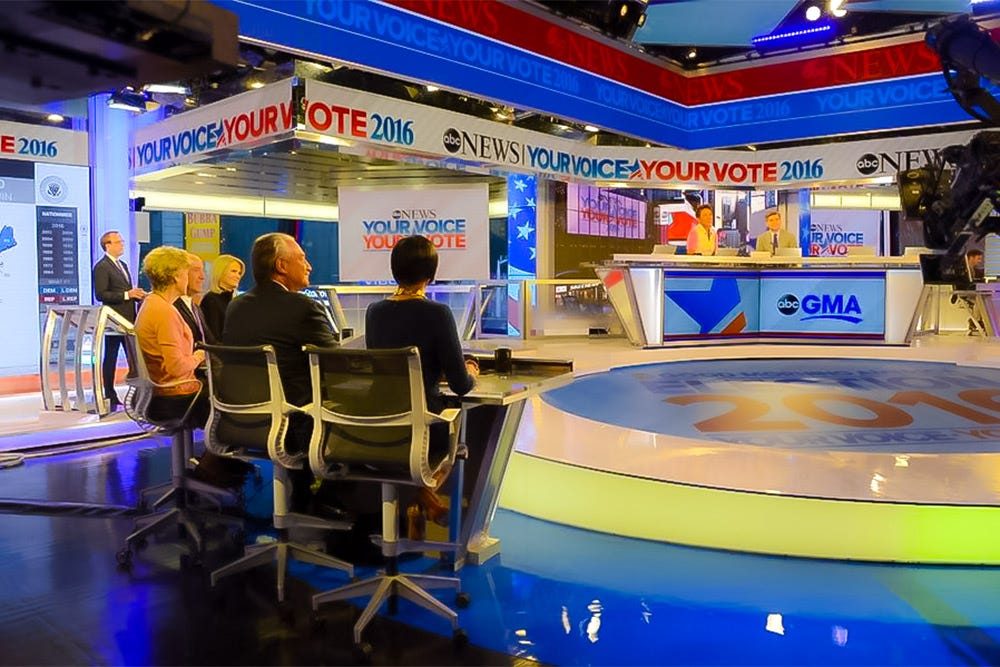 Broadcast Studio LED Lighting

At Environmental Lights, our extensive knowledge of scenic and stage lighting allows us to work with complex broadcast studio and stage designs. Our team brings extensive LED expertise to lighting projects of all types, including studio broadcast. For the ABC News 2016 Elections, we worked closely with the set designer to turn their lighting design into a high-quality and flexible LED lighting system. Set designer Seth Easter noted that "basically every part of the studio is lit ... we wanted to make the space as flexible as possible so it can grow the show." The system we created allows the set to grow and change while providing remote controlled, flicker-free, DMX lighting with color-customization capabilities.
The LED Lighting Details:

To meet the needs of the design, our team created a custom lighting system that remotely controllable and utilizes our high-speed DMX decoders to prevent any flickering or scan lines during recorded broadcasts. The stage lights use our 4-in-1 LED Strip Light with DMX decoders to allow for an adjustable set.
The 4-in-1 LED Strip Light allows for the set to be changed through millions of colors. On the strip light, the white node on the LED allow for the creation of pastels or other unique colors. Flexibility is further provided through the DMX decoders which are switchable between 8-bit and 16-bit operation using the front toggle.
LED Lighting Products Used:


Learn More About LED Light Products From Environmental Lights
We have extensive experience in the scenic and stage lighting industry and have worked with designers and major media companies on projects from awards shows and upfronts to custom broadcast studio sets. Environmental Lights specializes in transforming environments with LED lighting by engineering our customers' visions into innovative lighting solutions. Our sales engineers work directly with our customers through every stage to ensure the success of their project. We understand that each project has unique specifications, which is why we also offer built-to-order LED lighting options that fit custom project needs.
Bring Us Your Lighting Challenge
We can make your lighting project a success and look forward to the opportunity to discuss your needs.
Talk to a sales engineer today to discuss your project: