Designing Your LED Linear Lighting System
Designing Your LED Linear Lighting System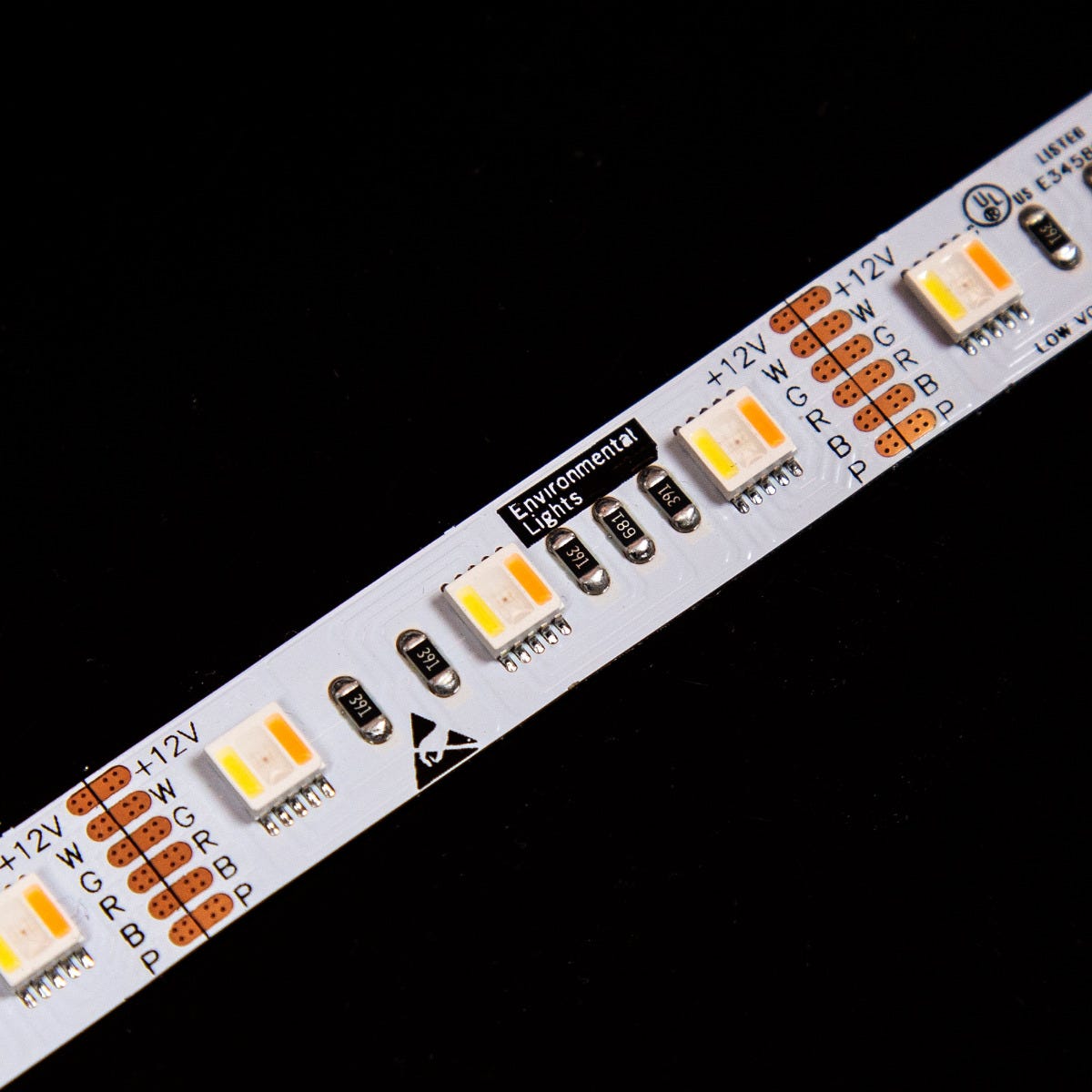 LED linear lighting is the use of many light-emitting diodes or LEDs that function collectively to form a strip of light along a narrow flexible printed circuit board. These products, referred to as strip light or LED tape light, are used to create remarkable lighting systems for a wide variety of purposes. This article analyzes some of the most common questions and best practices when creating an LED linear lighting system of your own!
Linear Lighting Products
Strip light or LED tape light is generally available in 5 or 10-meter reels and features an adhesive backing to aid in mounting. Since its creation, linear lighting has evolved quickly and dramatically. While single color strip light was originally all that was available, this is no longer the case. The options now consist of multi color strip light that includes red, green, and blue diodes (RGB), as well as versions that enable users to mix RGB with white (RGBW) or other colors. For example, the 5-in-1 LED strip light from Environmental Lights lets users combine RGB with 2700K and 6500K white. For more advanced projects, pixel strip light allows for independent control of the color and brightness of each LED on a strip. It's up to you to decide which of the many linear lighting varieties best meets the criteria for your project.
12V vs 24V LED Lighting
Another decision to be made is whether to run your linear lighting system with 12-volt or 24-volt strip light. The benefits of 12-volt include maximum flexibility for cutting increments, while the advantages of 24-volt include higher Class 2 power limits and lower current, which enable longer runs or thinner PCB.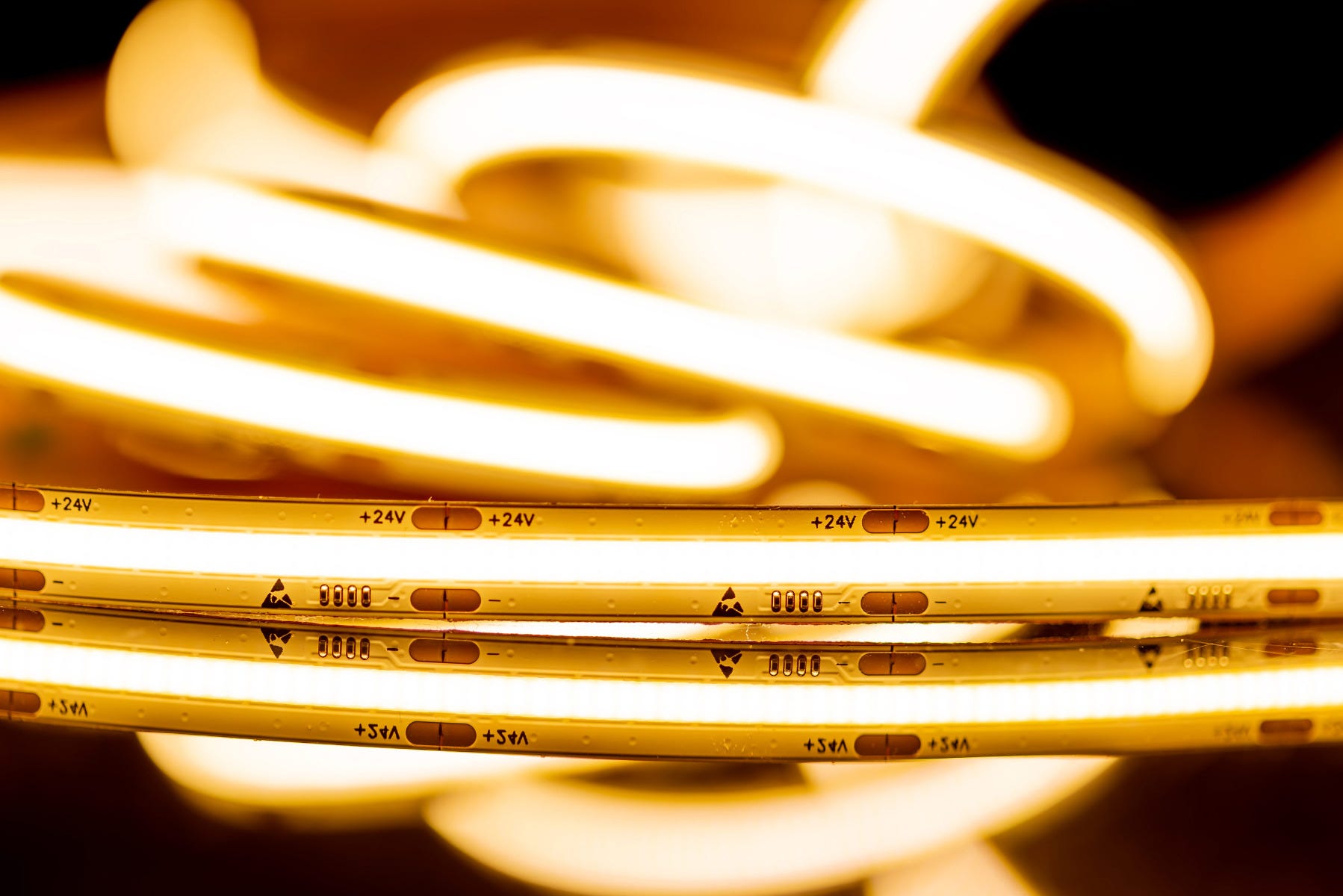 Voltage Drop
Whether you end up choosing 12-volt or 24-volt strip light, voltage drop will always be an important consideration. Voltage drop refers to the decrease in electric potential along the path of a current as it moves across conductors, connectors, etc. Voltage drop occurs both in the distance between a power supply and the strip light, as well as throughout the distance of the strip light itself. Current control technology helps to alleviate this issue by ensuring uniform brightness along the entire length of an LED strip light. At Environmental Lights we offer current control products such as our 4-in-1 strip light, performance light bars, and LumenMax. It's also important to note that we design every one of our strip lights in specific reel lengths that allow users to run a full reel without experiencing any voltage drop.
Branch Length Limits
It is standard practice to keep the wire length between the power supply and the strip light below 25 feet, although this may vary based on the type of wire being used. Regarding the max length of the strip lights themselves, all Environmental Lights products have been tested to show minimal voltage drop throughout the entire length of the strip. Connecting LED strip light beyond the branch length limit may result in issues due to voltage drop and/or exceeding the recommended current for the circuit board or connectors. Connecting each strip light independently to a power supply always yields the best results.
When done correctly, LED linear lighting systems produce stunning effects that transform environments and leave a powerful impression on their audience. To inquire about a project of your own, give our experts a call at 888-880-1880 or contact us online. Talk to you soon!
Special thank you to Paragon 360 and Full Circle for having our own Greg Higgins in studio to discuss all things linear lighting!
About Environmental Lights
Environmental Lights was founded in 2006 in San Diego, California, and has been listed on the Inc. 5000 as one of the fastest-growing private companies in America for eight years in a row. We transform environments with LED lighting technology by engineering our customers' visions into innovative solutions. We partner with our customers from project inception, through planning, specification and installation of their LED lighting systems to ensure we create solutions that match their exact needs. Our work transforms environments in an array of industries including retail display, entertainment, trade show/exhibit, hospitality, casino gaming and audio-visual integration.
Learn more by speaking with a sales engineer at (888) 880-1880.