Spotlight Solar Neon Trees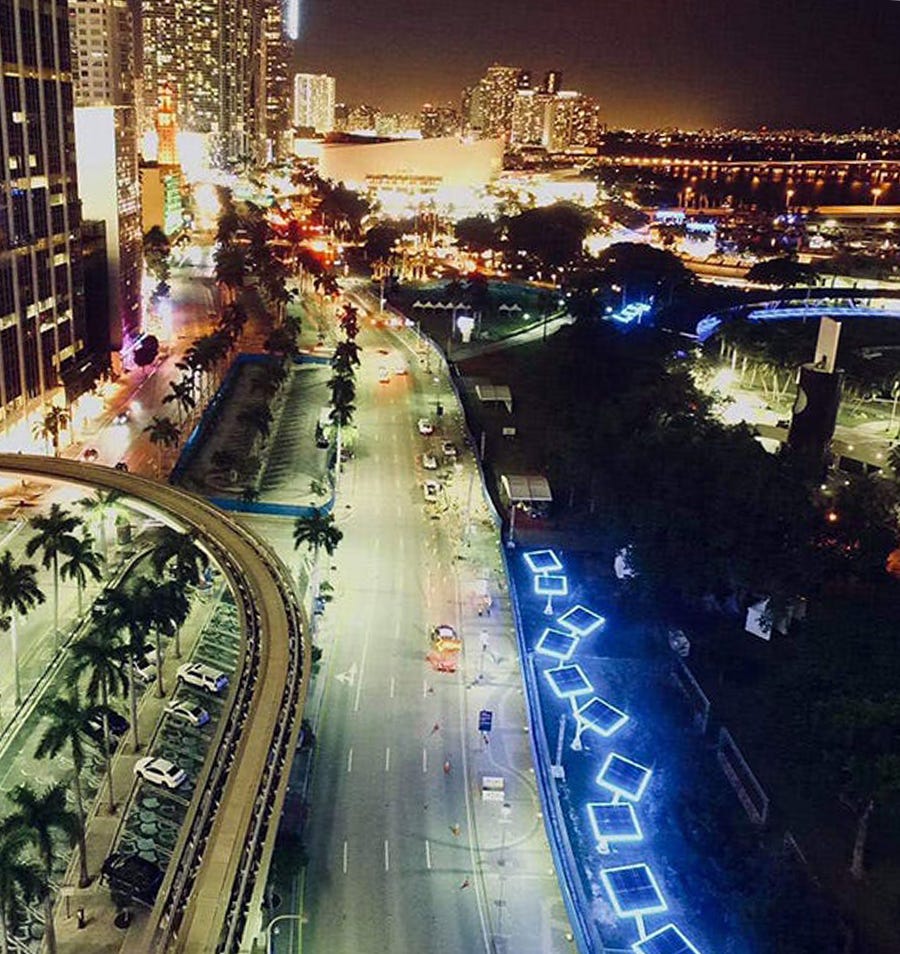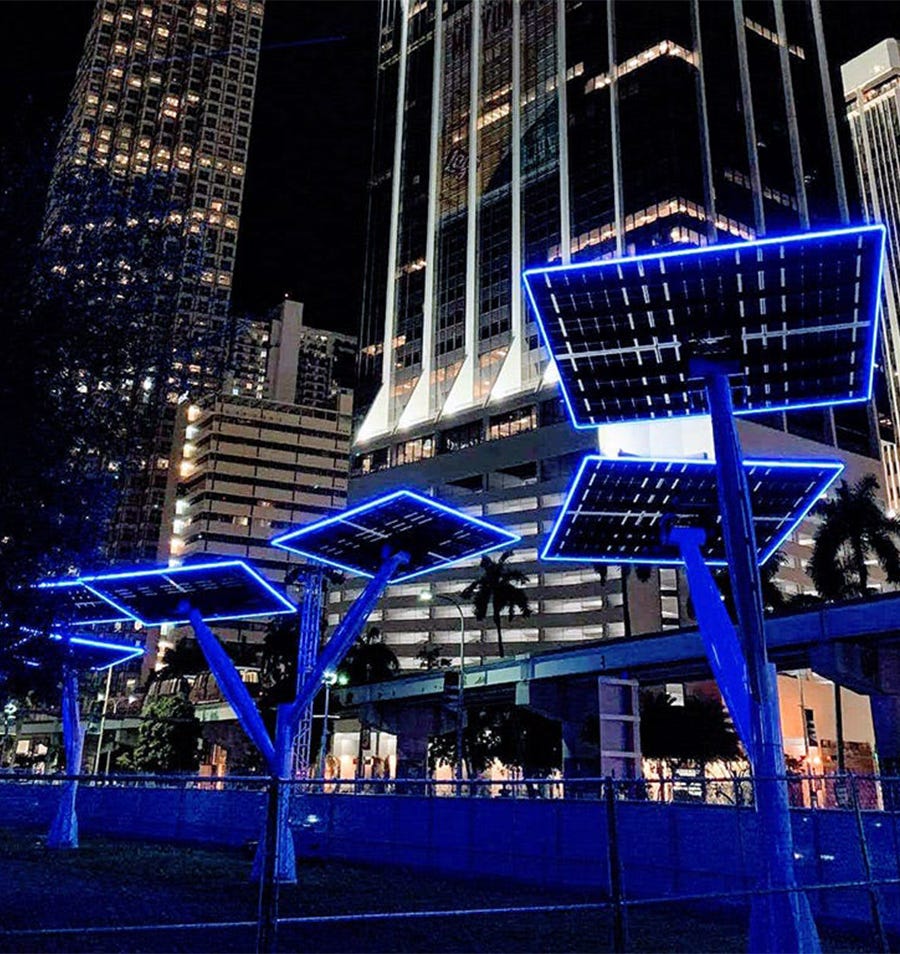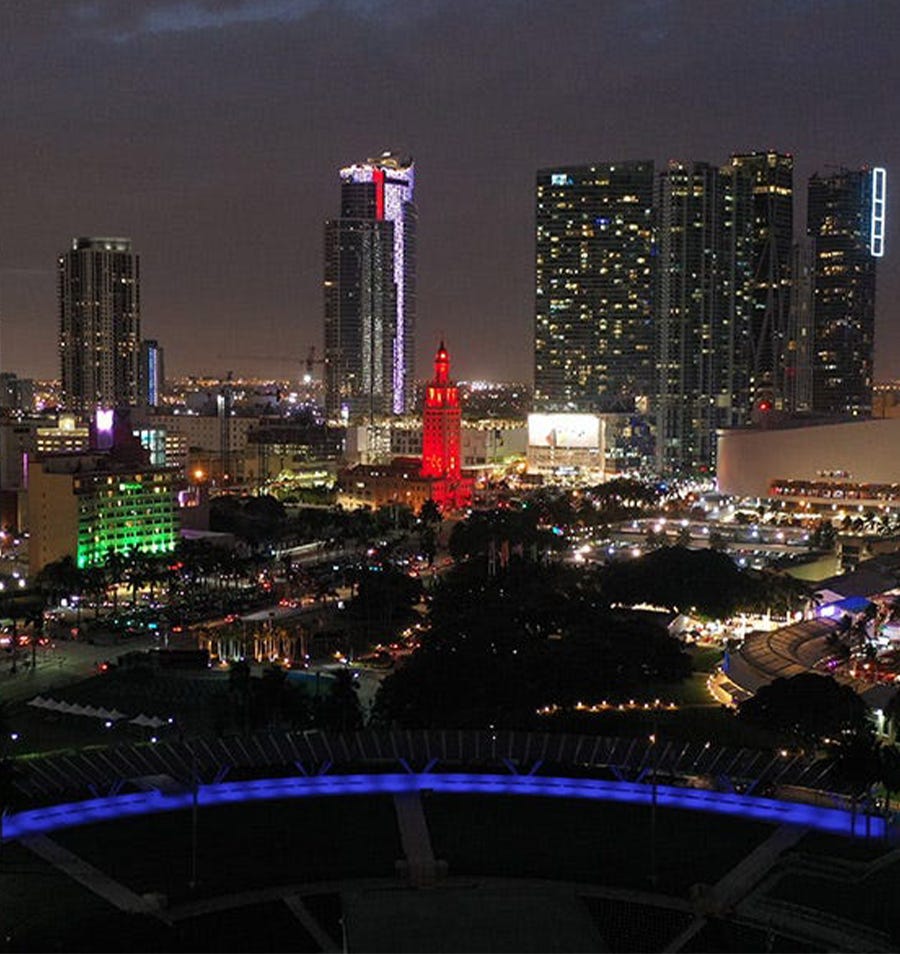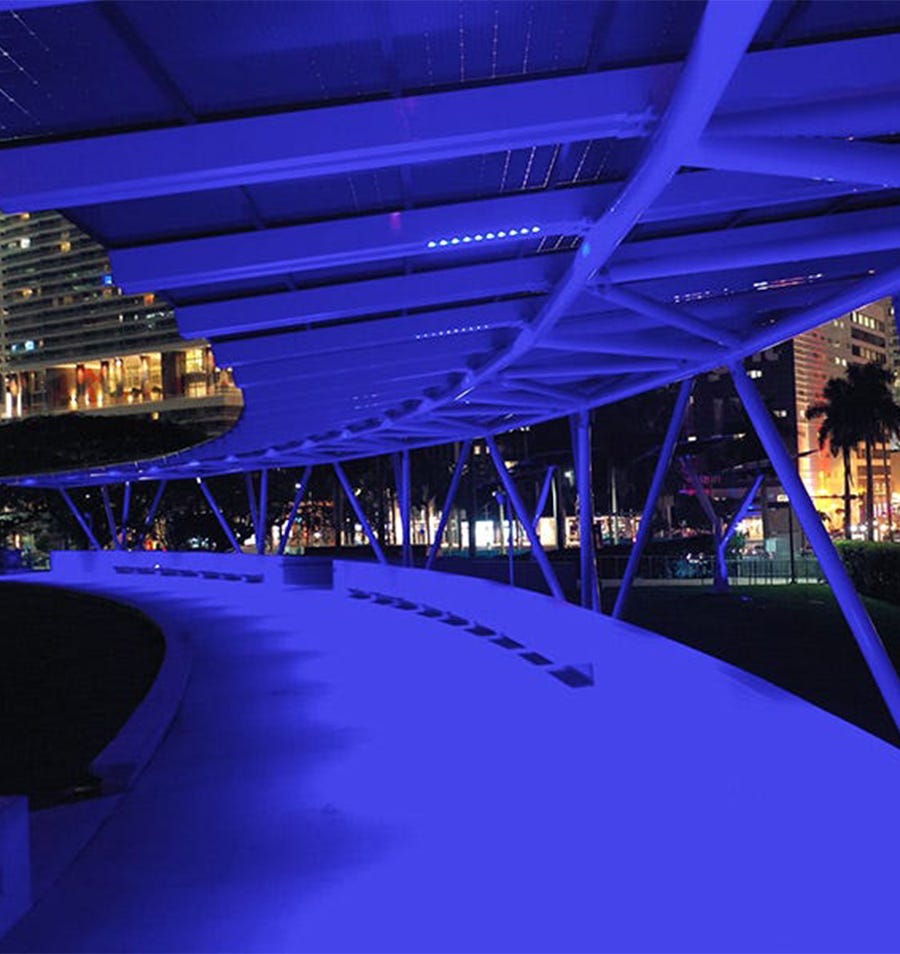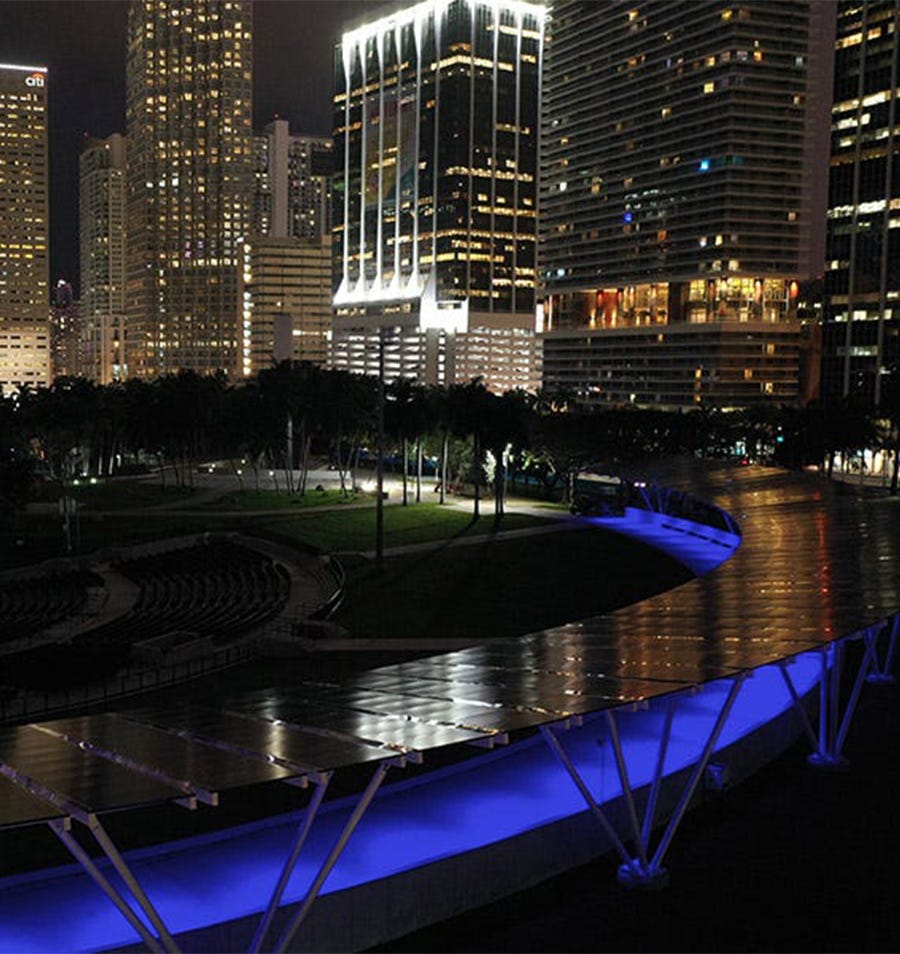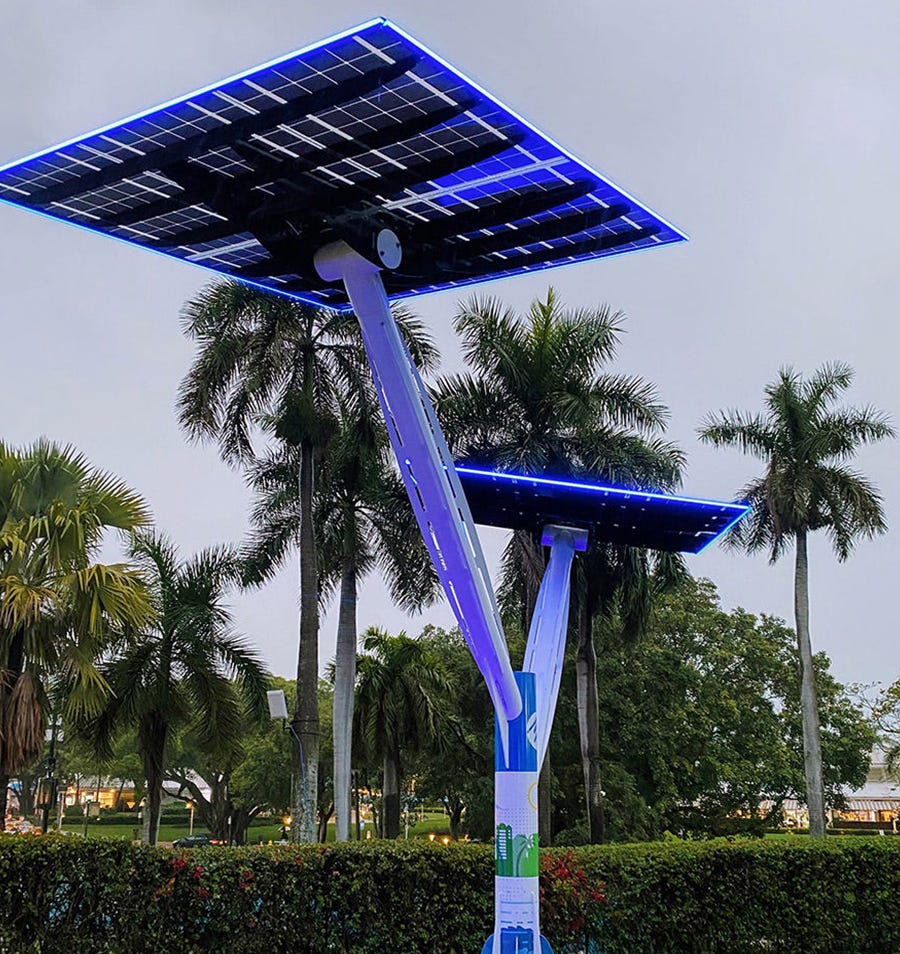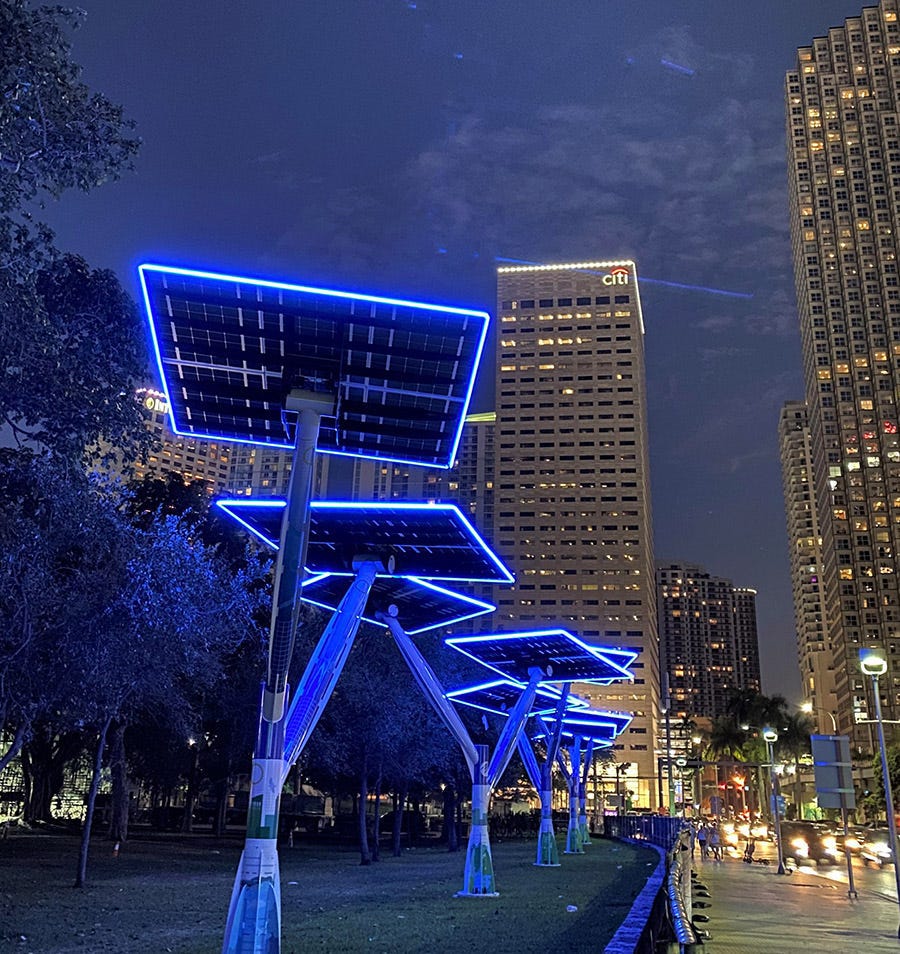 Bayfront Park in Miami, Florida received an environmentally friendly makeover with the addition of a solar canopy and new solar "tree" structures built by Spotlight Solar. Each solar structure produces hundreds of kilowatts of renewable energy throughout the day and is complete with colorful neon edge lighting, making for a striking display at night. The permanent installation can be seen along the waterfront and is intended to bring awareness to sustainable energy to both locals and visitors.
LED Neon Accent Lighting on Solar Panel Structures
"We worked with the experts at Environmental Lights to develop an amazing LED solution for our architectural solar "trees", says Craig Merrigan, Co-Founder and CEO of Spotlight Solar. "The first installation was on the Miami waterfront for a Super Bowl sponsorship. Amidst all that glamour and design, our Edge Lighting was a star. Environmental Lights is a great partner".
The solar panel structures were edge-lit with RGB Proflex LED Neon from Environmental Lights. The custom solution designed by Environmental Lights utilized wide top LED neon that was built to exactly fit each structure and ensure the neon color was eye-catching at night. The LED neon was manufactured to fit perfectly along the edge of each solar panel and was built with specific lead lengths and wire exits to simplify the installation while providing a flawless finished look. The full solution integrated low voltage power supplies and DMX receivers into each structure to enable simple-to-use remote control for the lighting.
Products Used:
Bring Us Your Lighting Challenge
Our focus is on transforming environments with LED lighting by engineering our customers' visions into innovative lighting solutions. Our sales engineers work with customers and their teams through every stage of a lighting project to ensure the success of the project. We understand the challenges of architectural, commercial, and outdoor lighting and are committed to making sure your project far exceeds your expectations.
Talk to a sales engineer today to discuss your project:
Phone: 888.880.1880
Project Credits: Spotlight Solar