Famous Footwear Flagship Store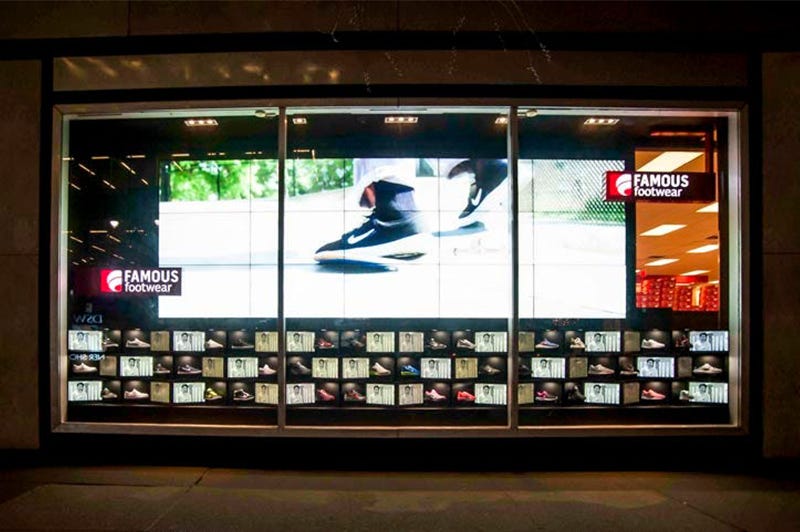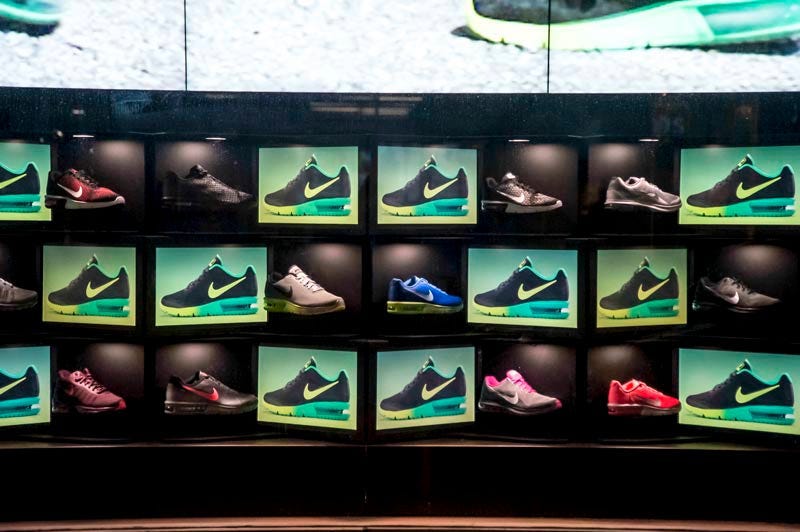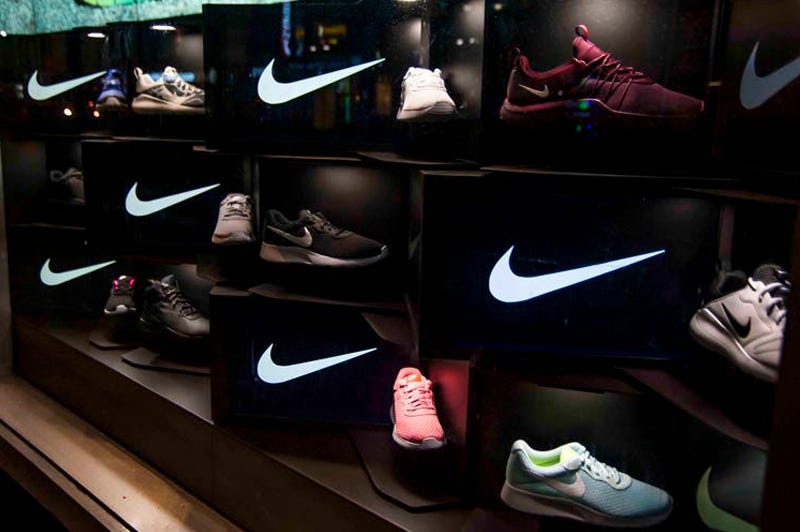 Retail LED Lighting
In the world of retail, where store display unveilings are deliberately timed and physical constraints limit the possible lighting options, it is critical to have a partner who brings lighting expertise, high quality products and can execute on a tight time line. The Environmental Lights team's extensive expertise in LED lighting, installation and safety requirements, as well as extensive stock of products and commitment to customer service has been invaluable to our customers.
The Challenge:
As the flagship store for an international brand, the design and execution of a new shoe display was a critically important project. The display needed lighting that captured attention, highlighted true colors and evenly illuminated every shoe while meeting a time frame for design and installation that was incredibly tight. The challenge was furthered as the retail display space had little room for lighting and even less room for critical power supplies.
Our LED Solution:
Our team realized that, given the small area available and the need for a solution that had to be reliable and scalable, this was a perfect instance to use our Recess mounted LED Puck Lights. Utilizing less than 2 watts per puck and sitting nearly flush when installed, the Recess mounted LED Puck Lights would allow for a clean installation while still staying under the power requirements for the job.
The puck lights come with a female barrel plug and can be easily chained together when using multiple Recess mounted LED Puck Lights. In addition, they also have spring-loaded arms which reduce the amount of time needed for installation and create a nearly-flush profile inside of the display case. The challenge of even illumination was solved by utilizing the puck light's 90° beam angle. By recess mounting the puck lights and thus increasing the space between the light and the shoe, the near-flood 90° beam angle was able to cover a large area with bright, high-CRI light that accurately displayed the true color of the shoes.
After assessing the challenges and planning the right lighting solution, our team leveraged our large inventory of in-stock products to quickly ship all the necessary components so they were ready to install upon arrival. Our constant communications with the team allowed for the store to prepare for the delivery, complete installation on time and have an extremely successful launch.
LED Lighting Products Used:

Bring Us Your Lighting Challenge

We can make your lighting project a success and look forward to the opportunity to discuss your needs.
Talk to a sales engineer today to discuss your project: