KD9 Niketown, NYC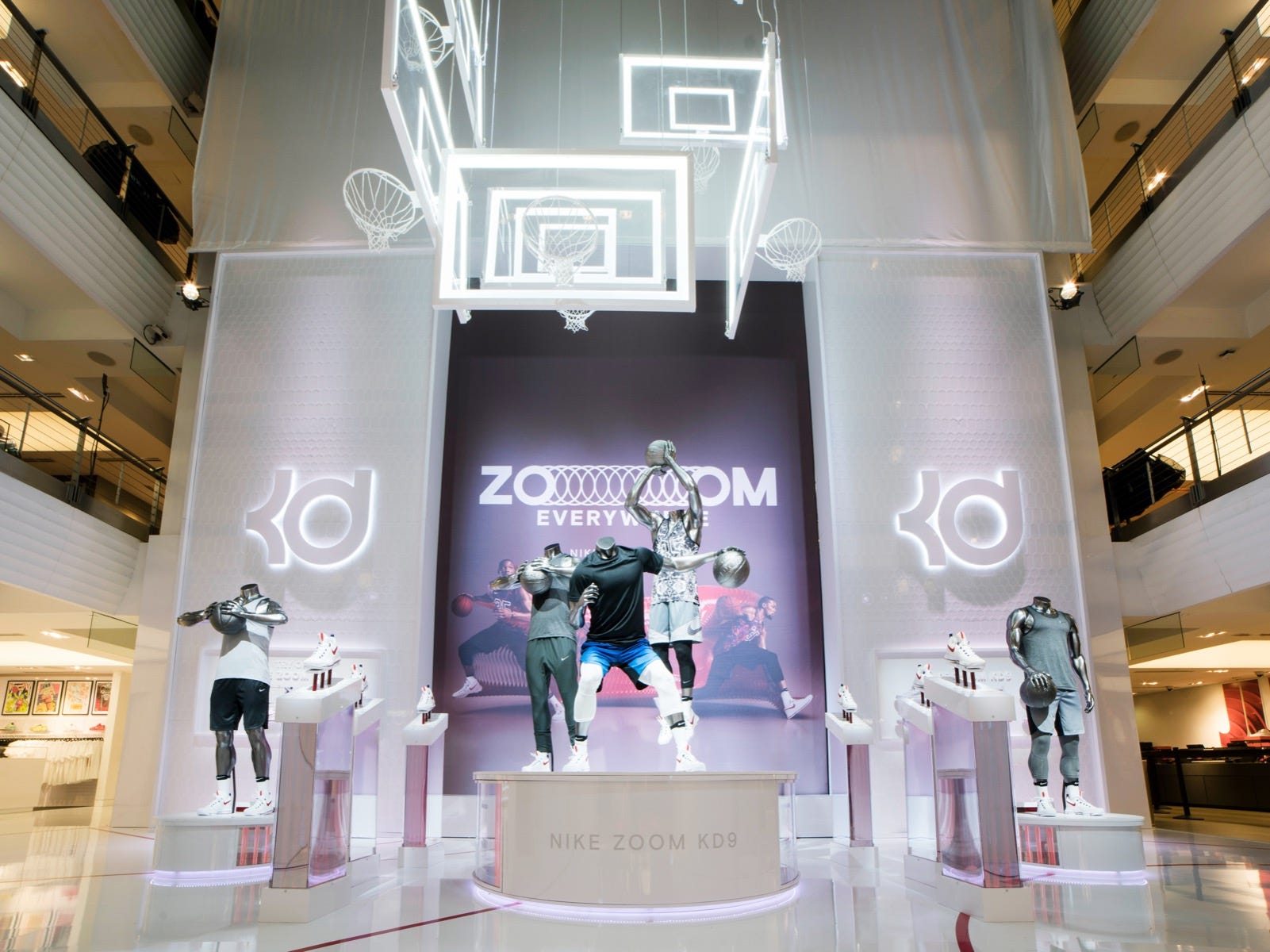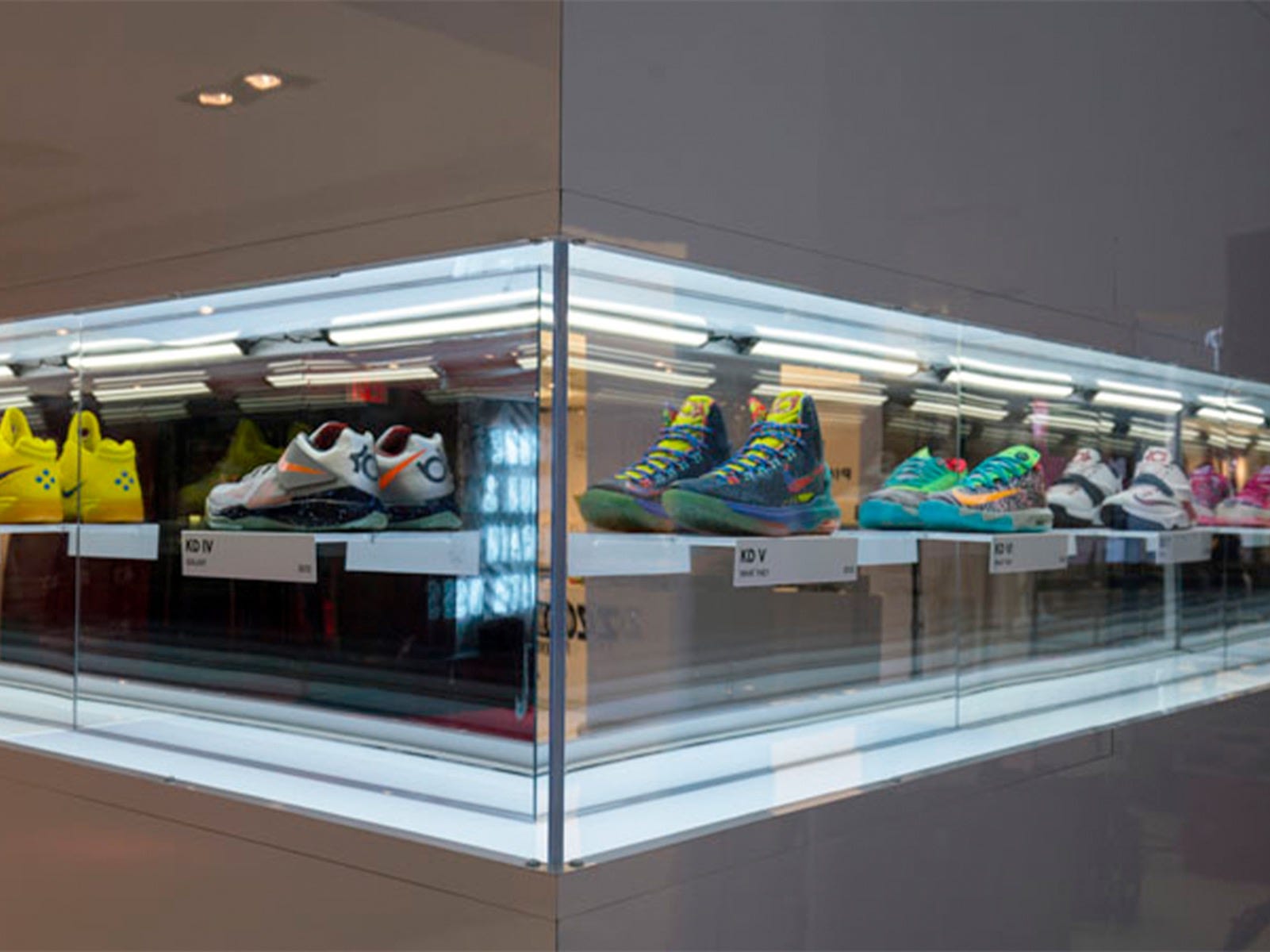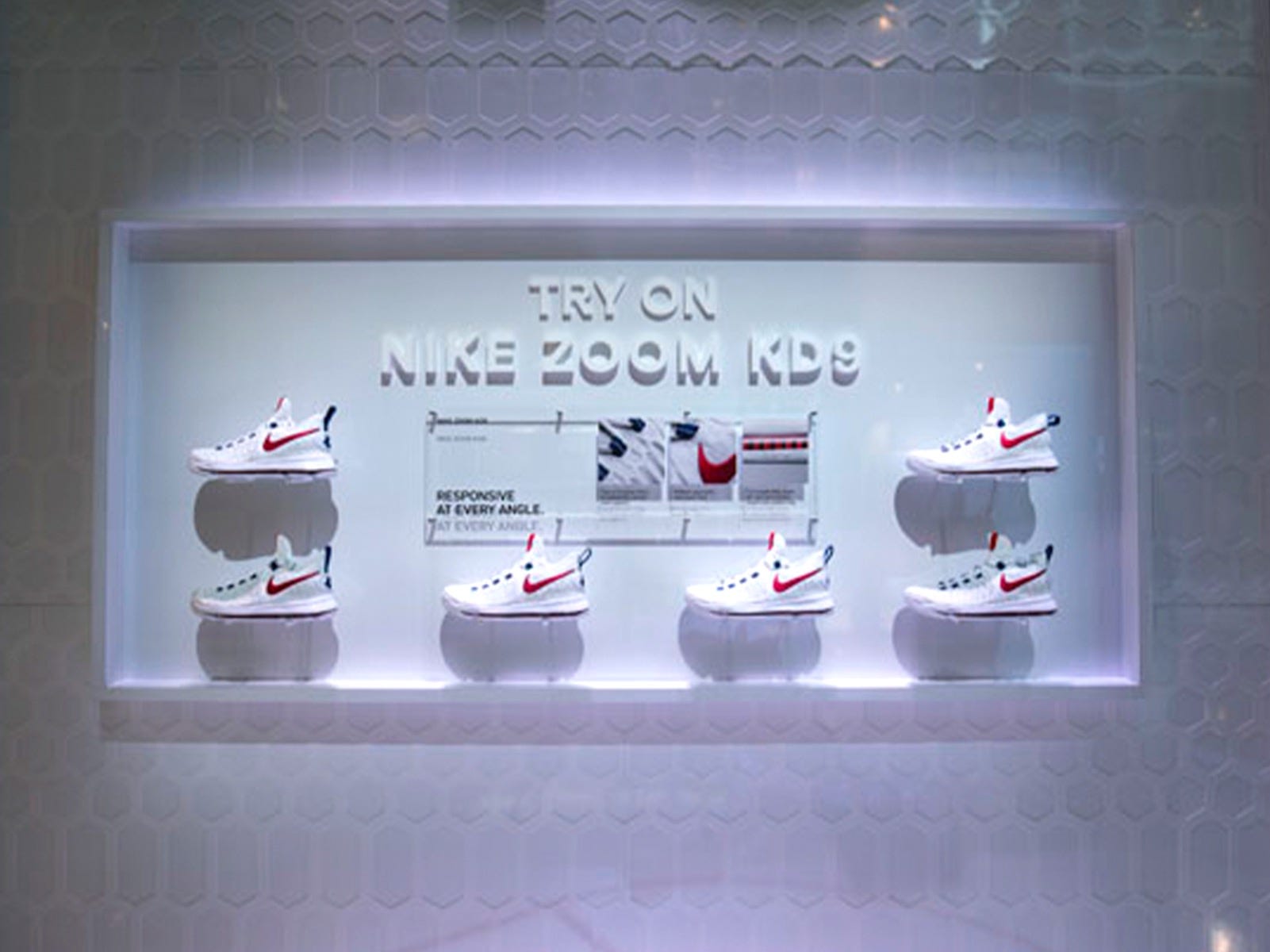 Retail Display Lighting
The Niketown NYC flagship store needed a transformation when they launched the latest edition of Kevin Durant's signature shoe, the KD9 Zoom Everywhere. Environmental Lights partnered with Atomic Design to create the perfect solution. The design uses three eye-catching points of focus, each one using bright, white light. The 16' x 24' KD9 Zoom Everywhere logo served as the centerpiece for the store, catching passerby's eyes from outside and drawing them in. A glowing, three-story backboard chandelier sat above the retail area while high-CRI LEDs accented the displays of the shoes.
Environmental Lights used speed, agility and LED expertise to make sure the perfect lighting solution came together on a tight deadline.
Have a Product Launch Display You Need to Light?

We combine our LED engineering excellence with your creative ideas to quickly build LED lighting solutions for displays of all types. Talk to a sales engineer today to discuss your project:
Special thanks and credit to:
Atomic Design