Rock Springs Baptist Student Center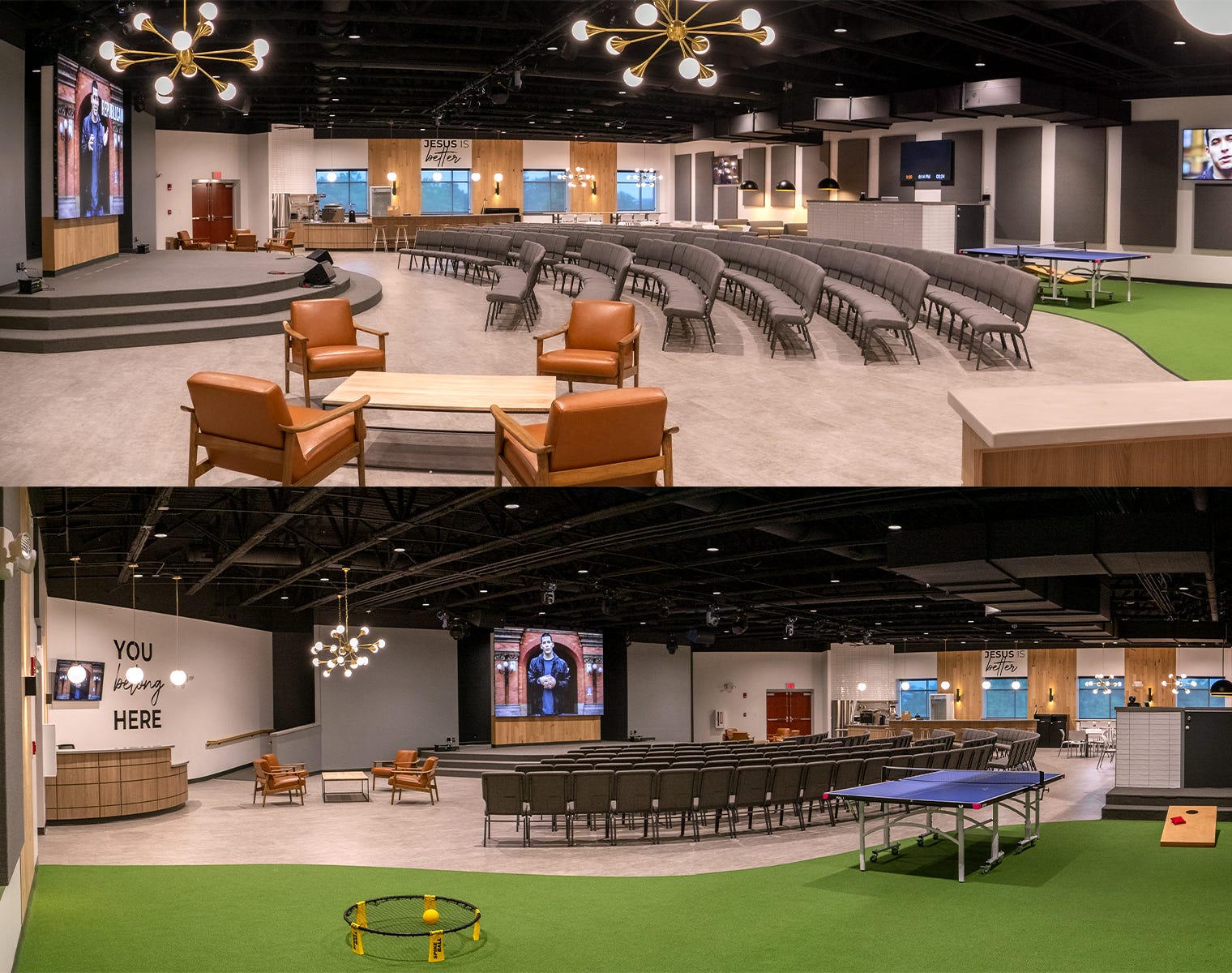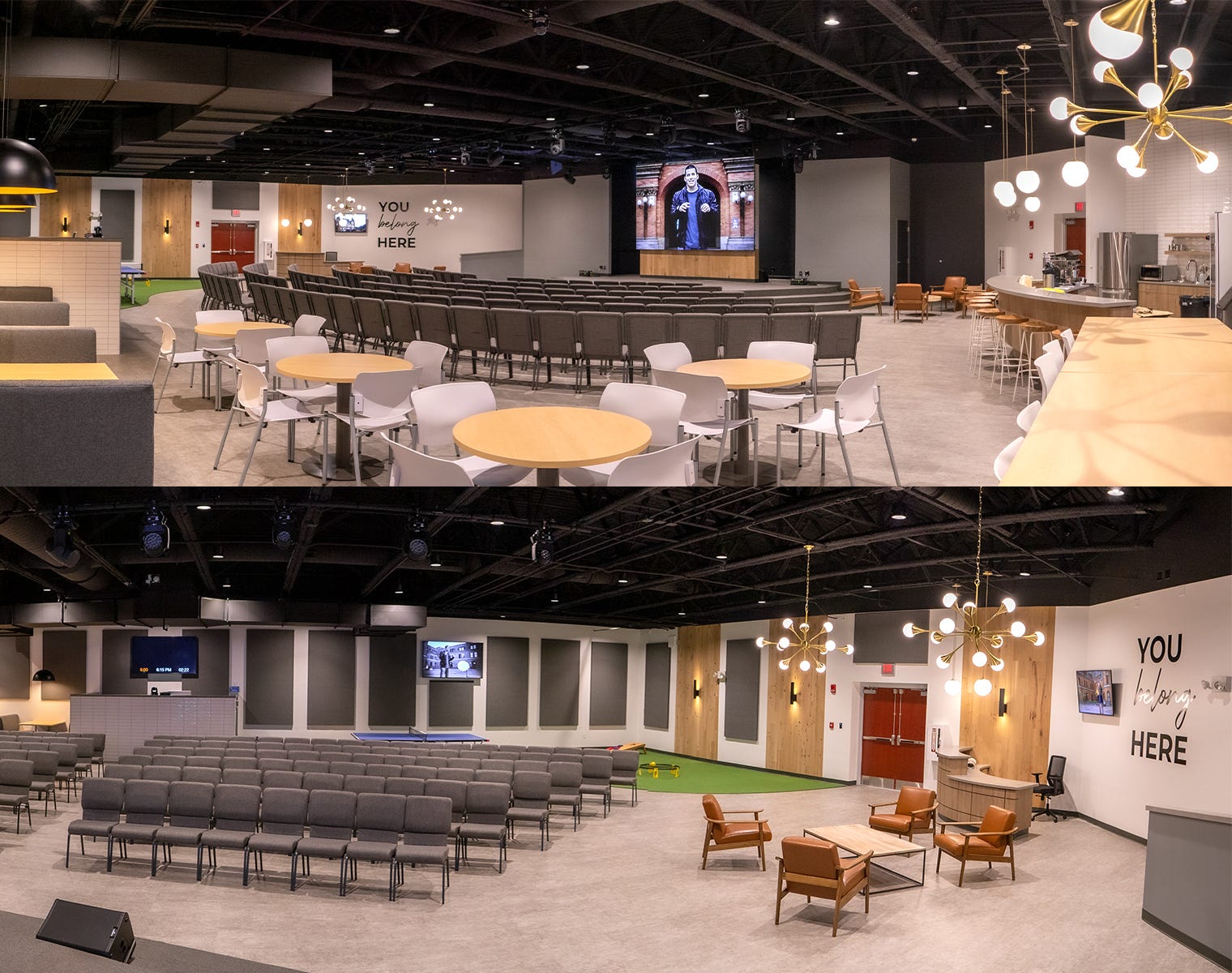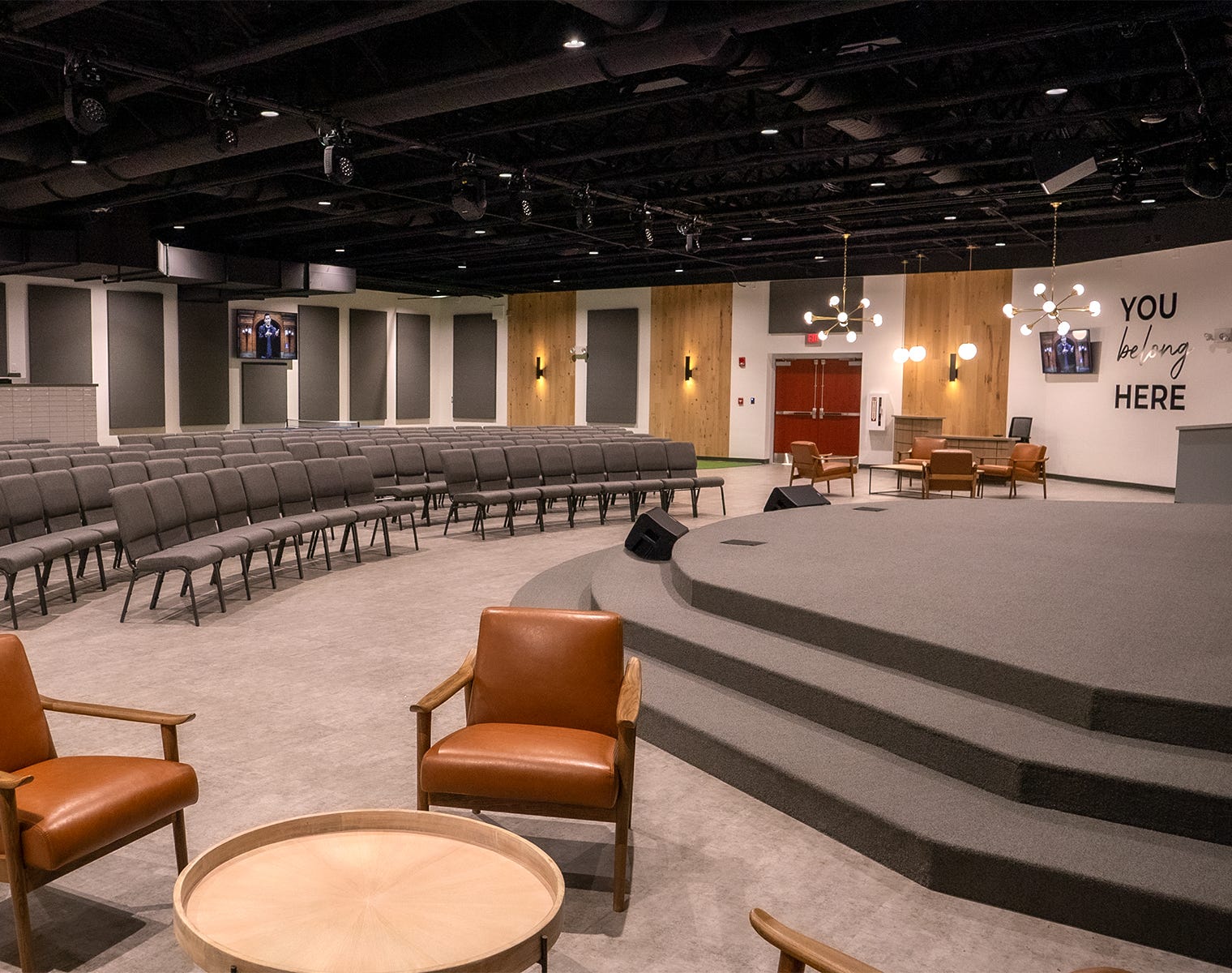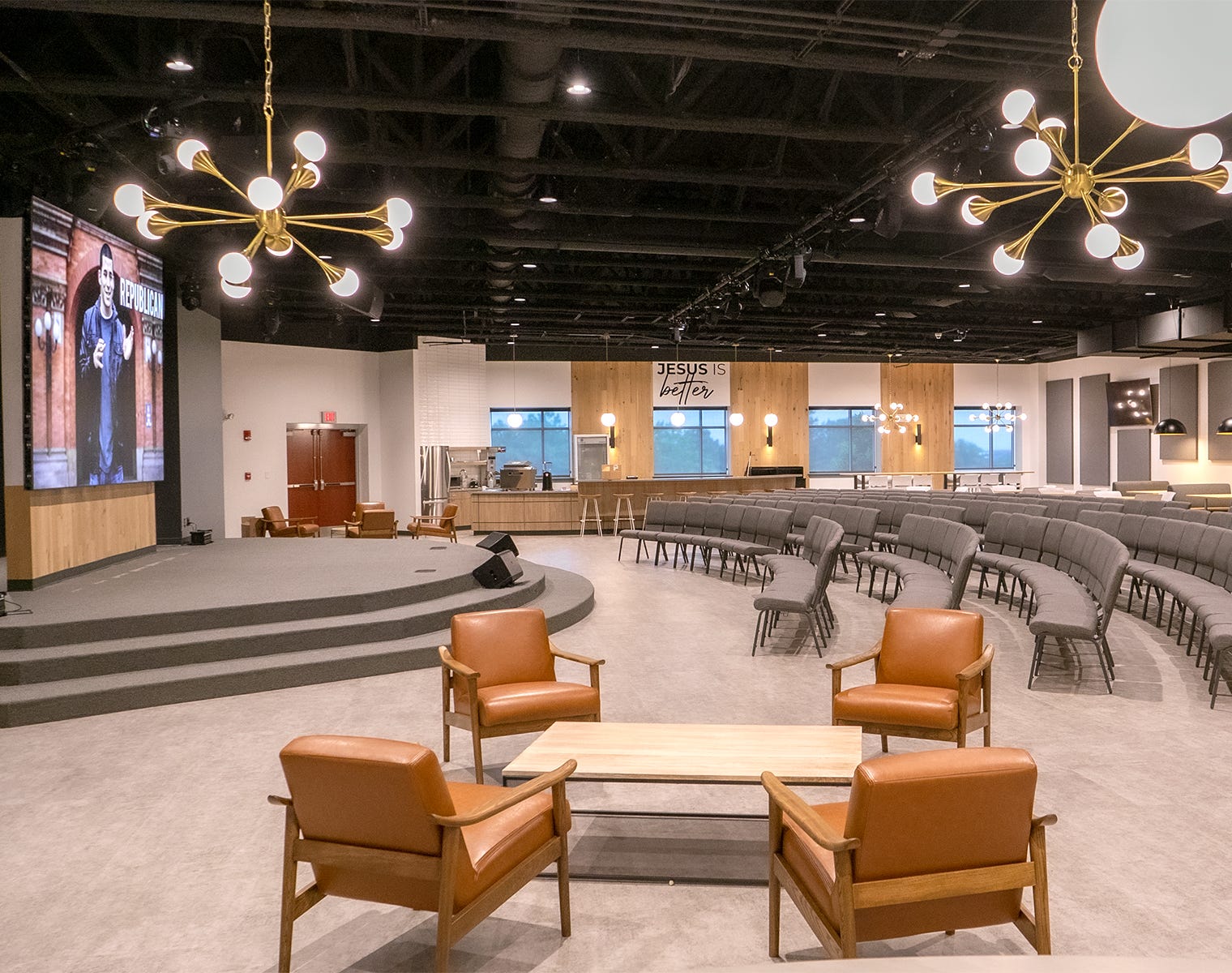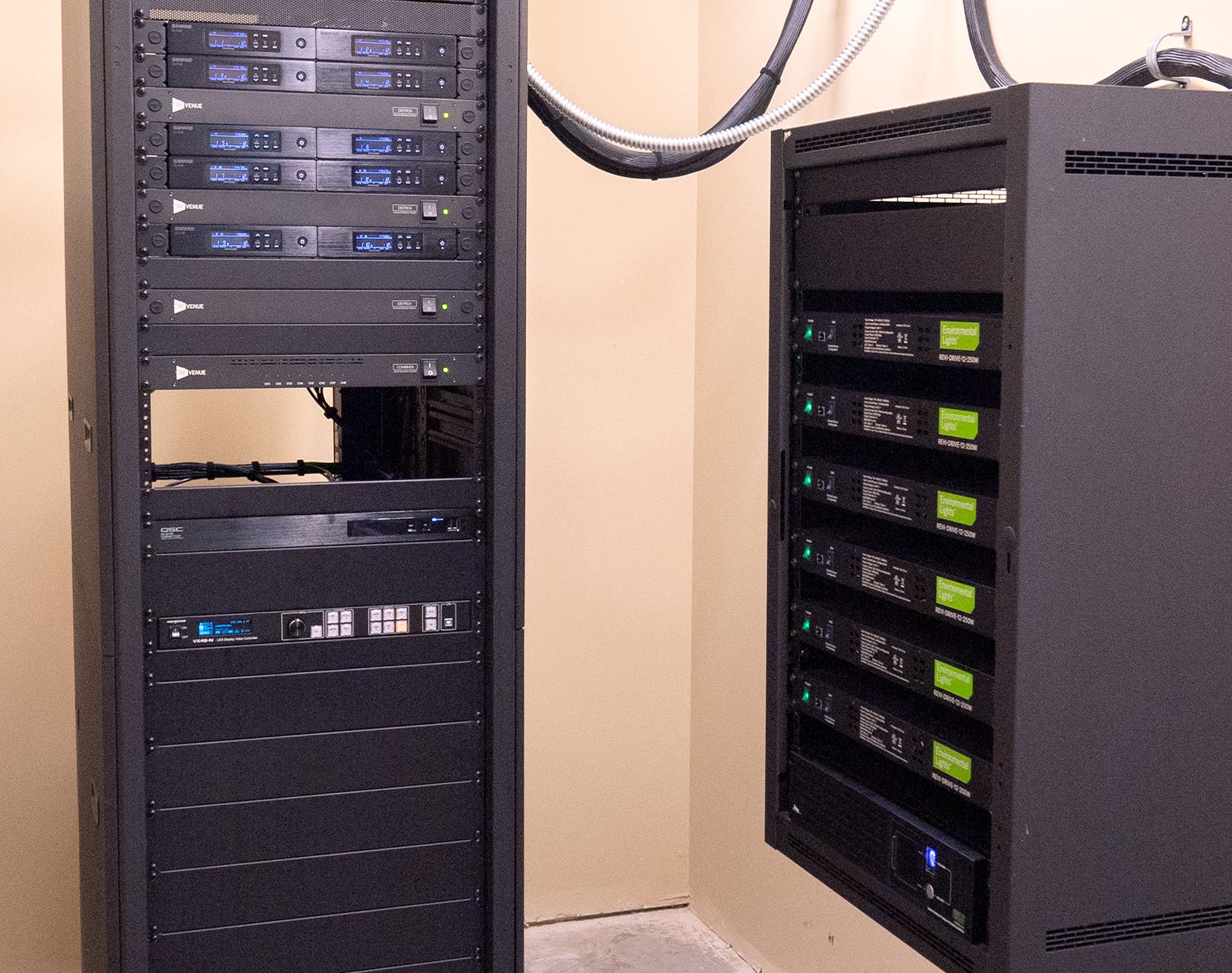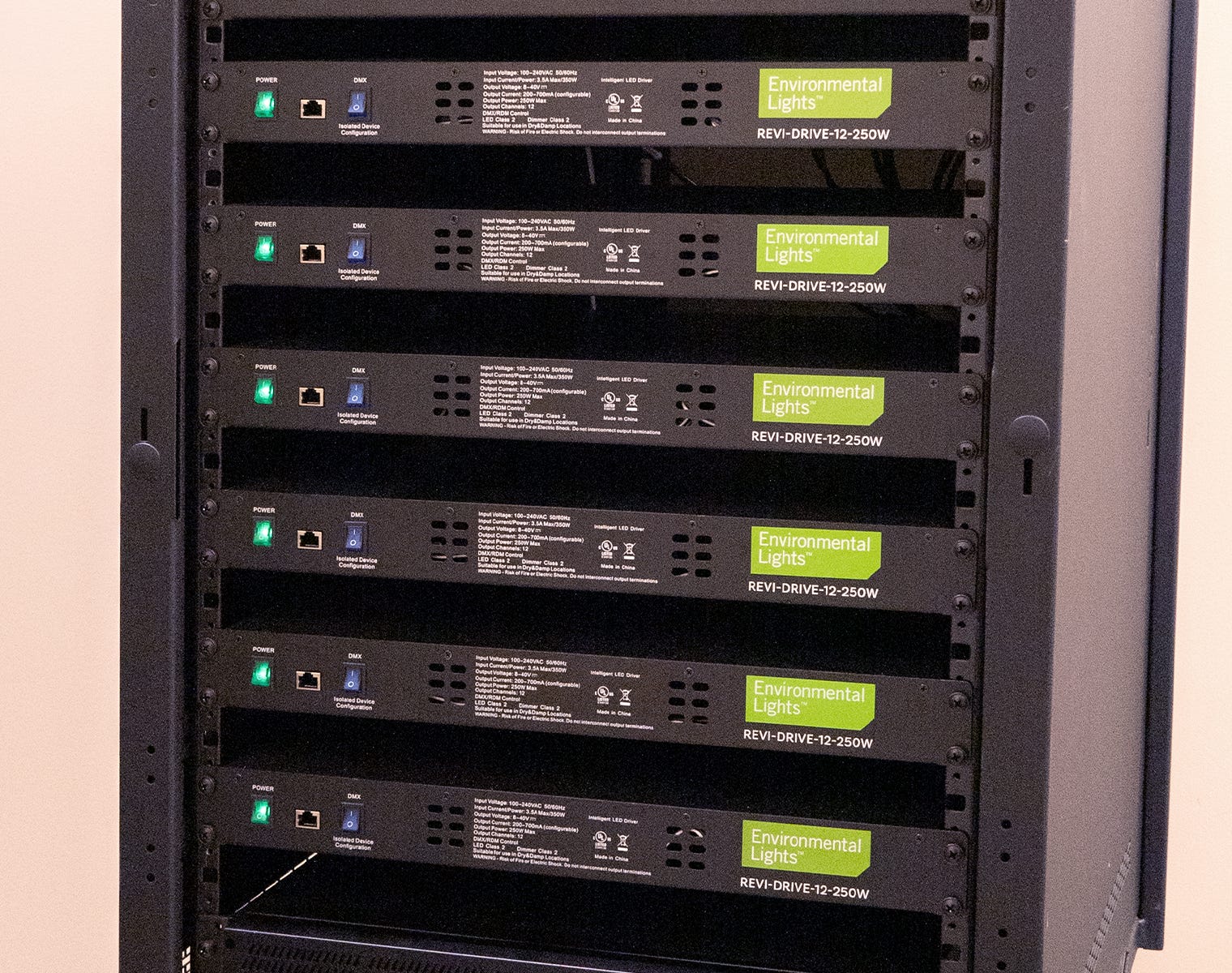 Rock Springs Baptist Student Center
The Student Center is the newest addition to the Rock Springs Baptist Church in Easley, South Carolina. This room was transformed from an empty, unused space into a state-of-the-art worship and gathering center for the church's high school students to utilize. The REVI Low-Voltage Downlighting System from Environmental Lights is key to providing the bright and consistent lighting needed to produce the upscale and sophisticated atmosphere that the church intended for this area.
REVI XL 3500K Driverless Fixtures were selected for this installation to balance the window light and the desire for a warm, inviting atmosphere. These fixtures use up to 85% less power than equivalent conventional fixtures yet provide brighter and more consistent light coverage. Additionally, the centrally located drivers are rack-mounted in a nearby utility closet, making maintenance simpler than ever.
The result is a bright and refined space where students of the church may channel their creativity and interact with classmates. From an empty shell to a lively gathering center, lighting from Environmental Lights played an essential role in turning Rock Springs Baptist Church's vision into a reality.
Need Help with a House of Worship Lighting Project?
Environmental Lights provides high-quality and innovative low voltage lighting products for house of worship and small auditorium spaces. Our level of support and expertise sets us apart from other lighting vendors. We work with your team to determine the right products for the solution that meets your need.
Give us a call, and let's work together to integrate our innovative lighting products into your next project.
Products Used:
Special Thanks To:
Learn More About Our House of Worship Lighting Solutions: