MILK Makeup Lighting Display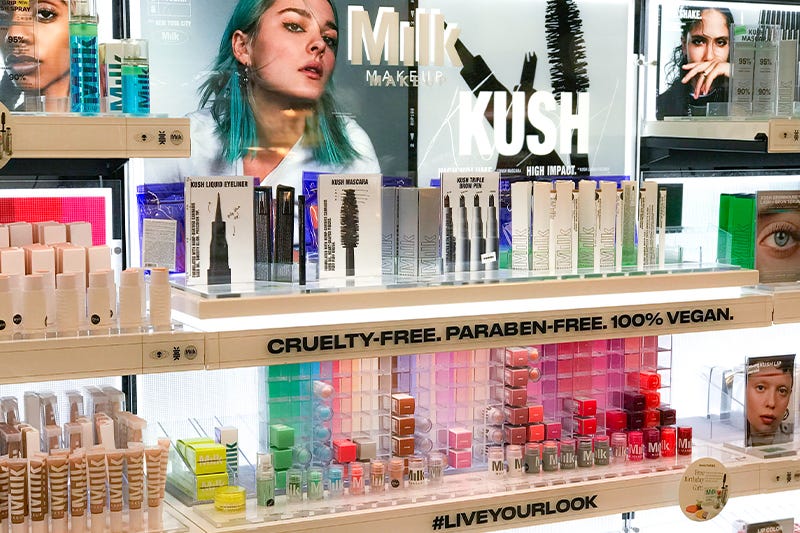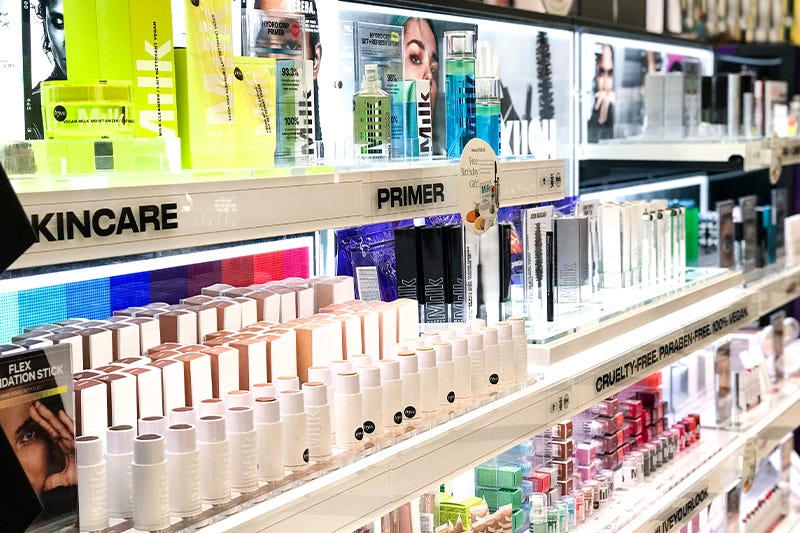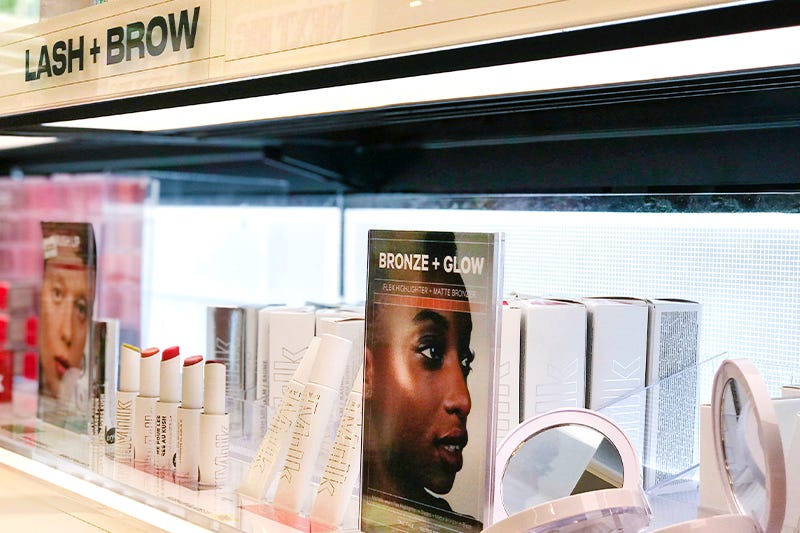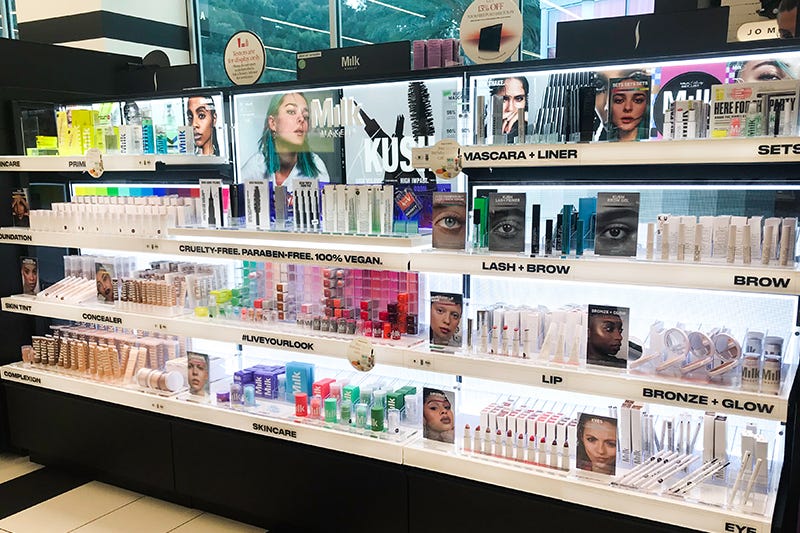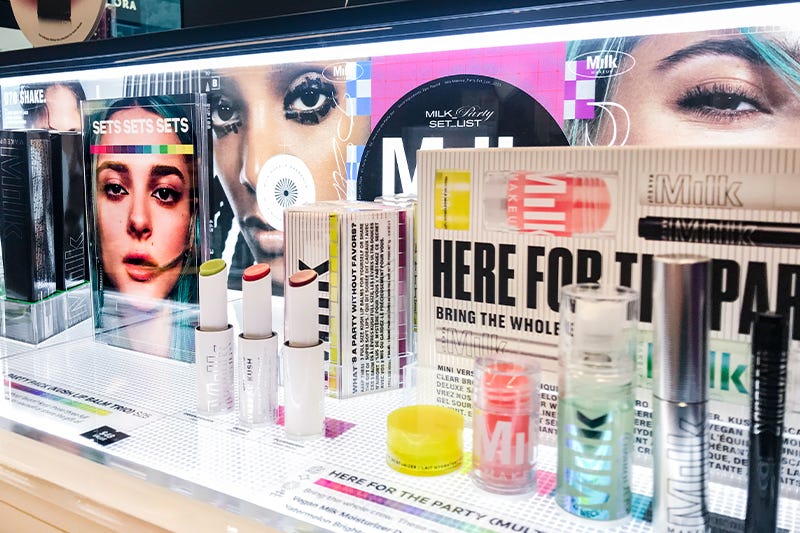 Retail Cosmetic Display Lighting
Adding lighting to a retail gondola display has the ability to bring products to the forefront and make them stand out. MILK Makeup's design team had a specific vision for lighting their beauty displays in Sephora. The Environmental Lights teamed worked directly with the MILK design team to find the right lighting solution to help make their vision a reality.
Custom etched LED light panels were engineered by Environmental Lights to provide an aesthetic appearance as well as backlight graphics and help to illuminate products on display. LED strip light was also custom-made and installed to balance the look that MILK wanted to achieve while also meeting store requirements. To complete the installation, power supplies from Environmental Lights were included for durability and easy control of the lighting.
Products Used:
Have An Idea For a Retail Lighting Display?
We combine our LED engineering excellence with your creative ideas to build custom LED lighting solutions for displays of all types. Talk to a sales engineer today to discuss LED lighting for your project:
Learn more about retail lighting:
Retail LED Lighting Solutions >>

Back to Project Gallery >>