KITH Los Angeles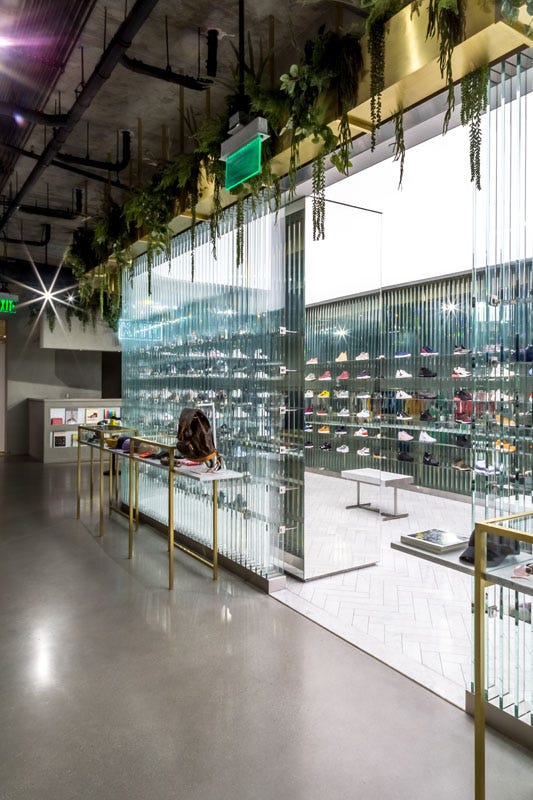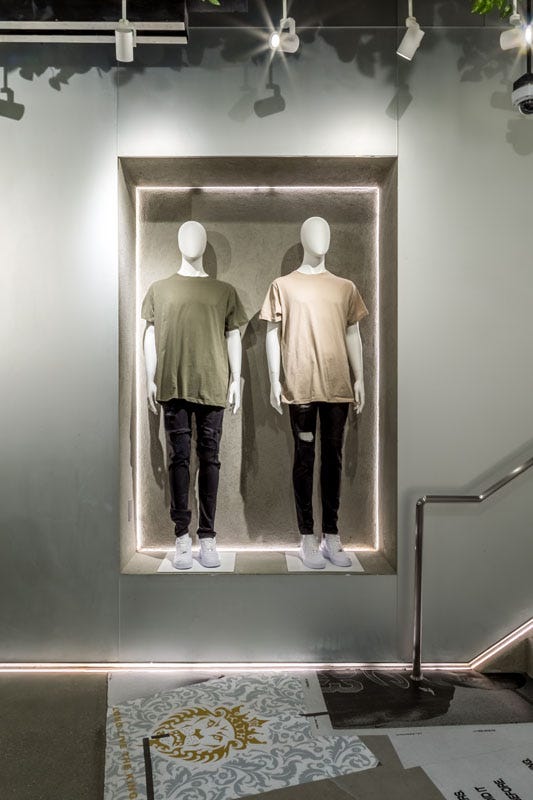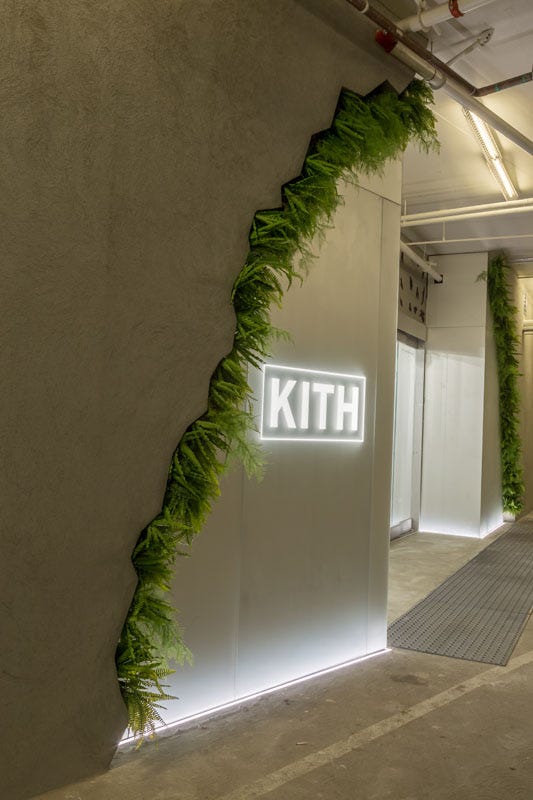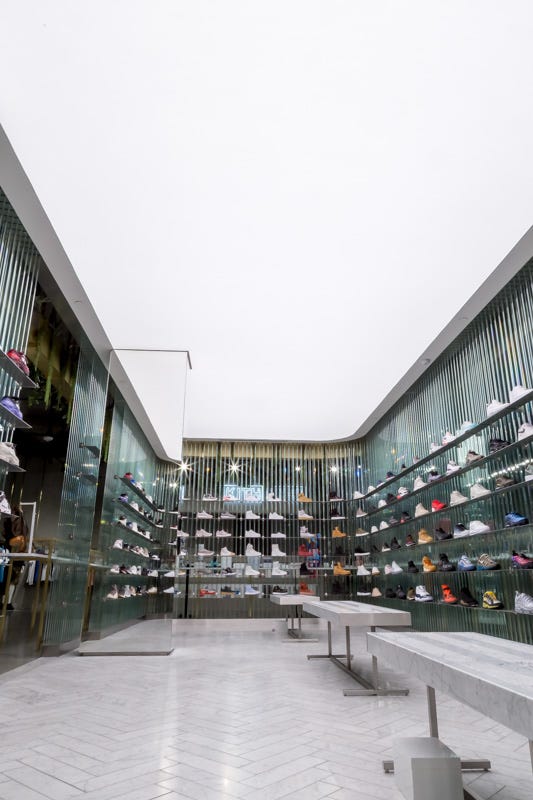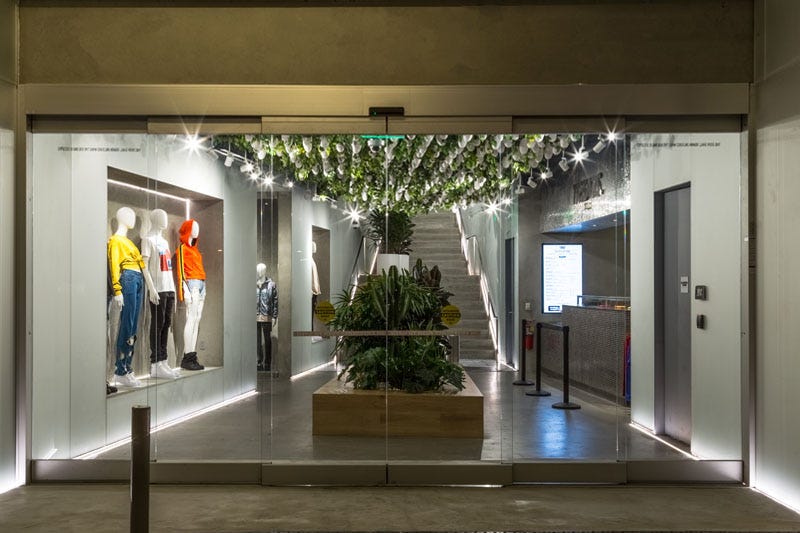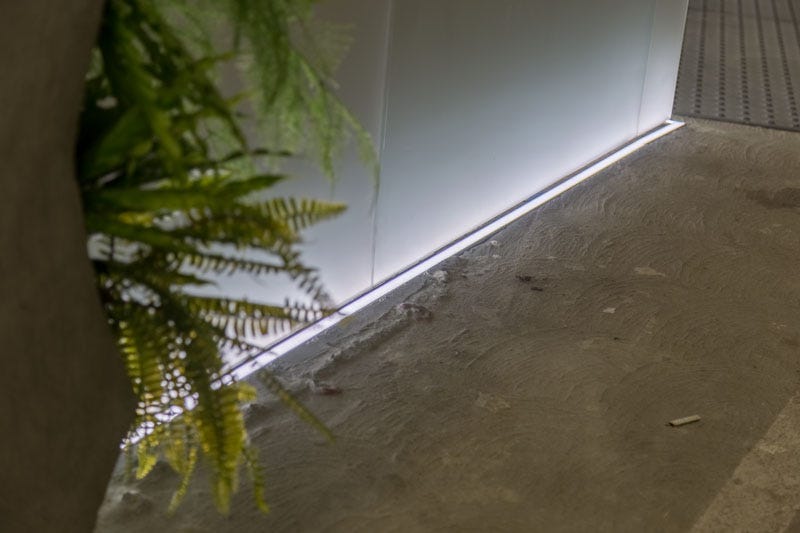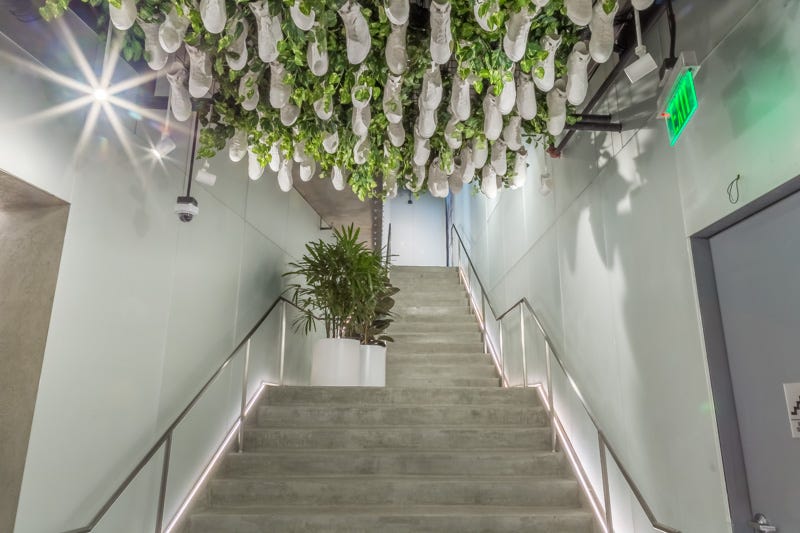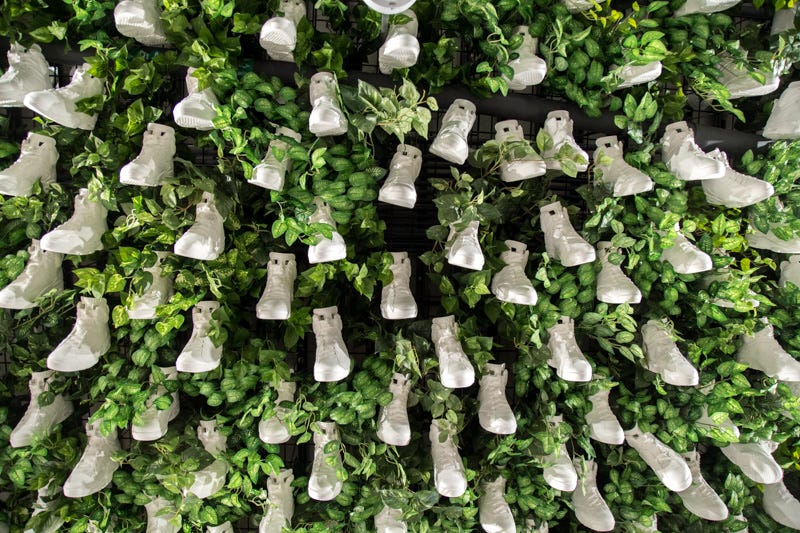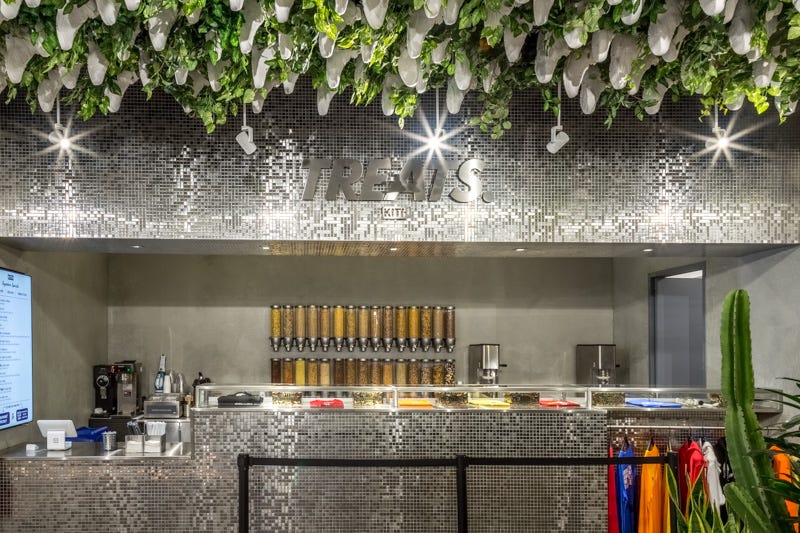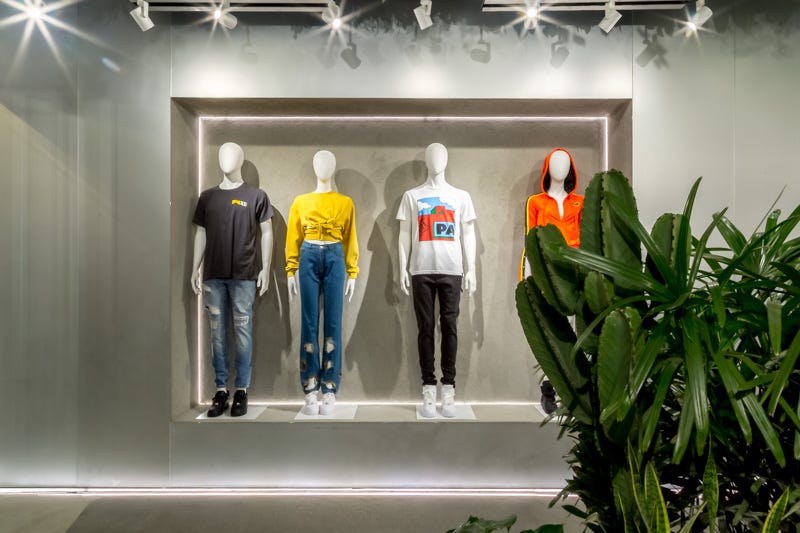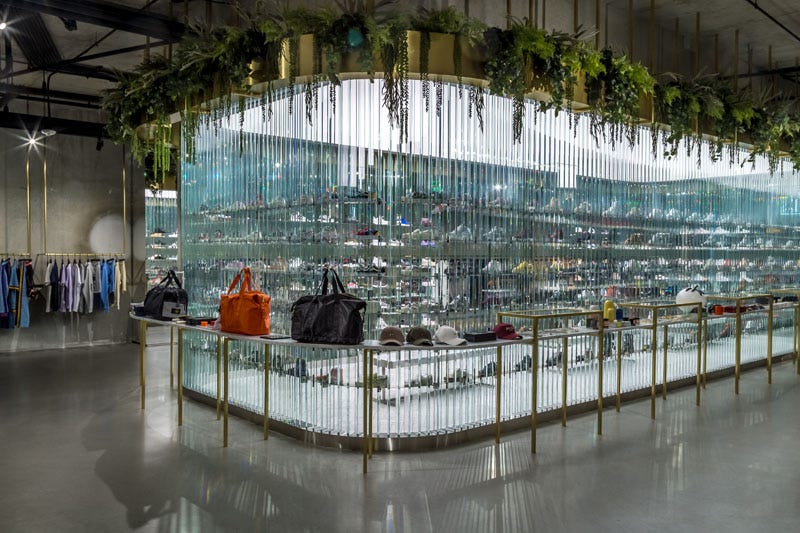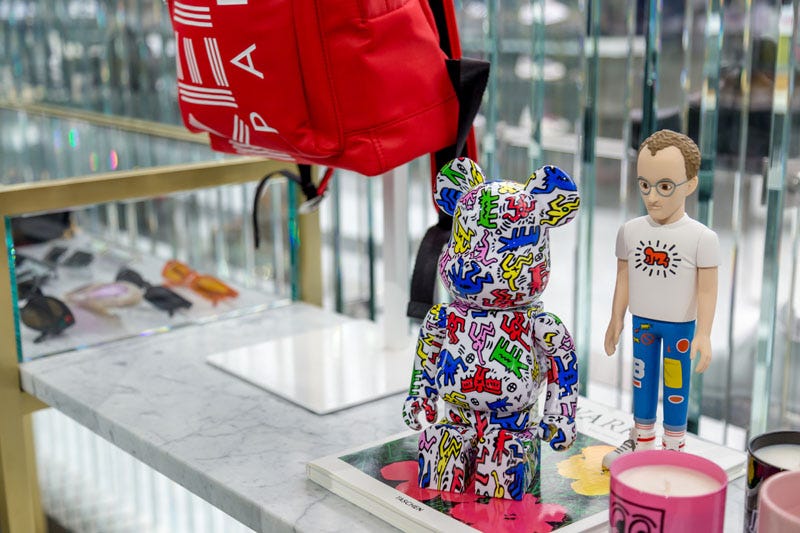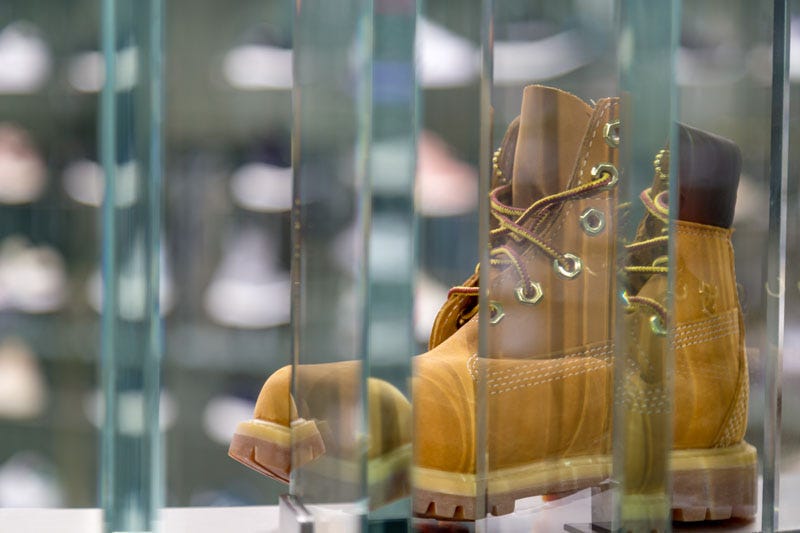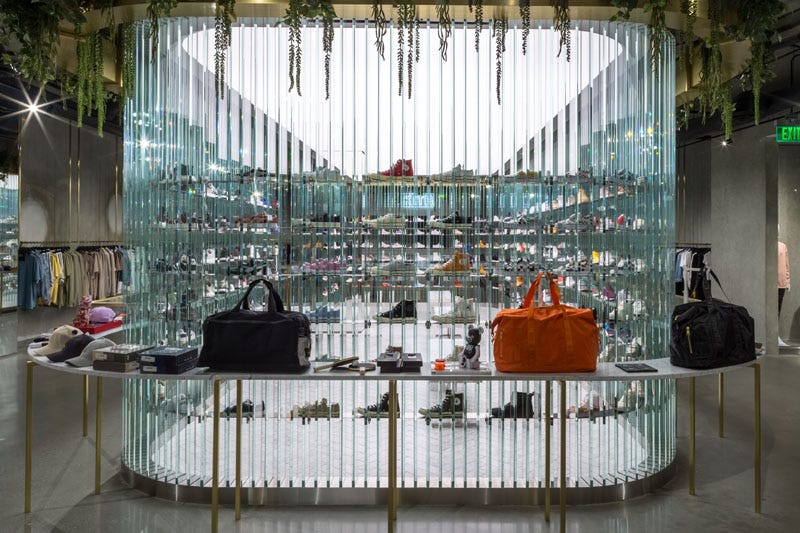 As one of the trend setters in contemporary streetwear, KITH, a lifestyle brand and retail establishment, is driven to be a disruptor in retail. For its West Coast flagship store, KITH continued its partnership with Snarkitecture, a New York-based design firm. They focus on standing out from the crowd with experience-driven retail environments unlike any others. They view lighting as being incredibly important to both the products and the experience in the store. From floor to ceiling, lighting elements are used to draw visitors in and immerse them in a unique experience using what they call the "poetics of space".
Located in the West Hollywood neighborhood of Los Angeles, the entrance to the store can be accessed from a courtyard stairway that overlooks the city or through a parking garage entrance that is decorated with murals. From either entrance, the store appears to be growing out of the ground. Once inside, visitors are greeted by approximately 200 casts of Air Jordan shoes that are suspended with hanging plants in the ceiling and by recessed LED lighting in the floors and walls. Once inside, the central point of focus is the ultra-bright shoe room which both amazes visitors and showcases the multi-brand array of footwear.
The Lighting Challenge
The desire was to create a lighting design that would showcase merchandise in an entirely new way, while still highlighting the products in a high-quality, accurate light. They placed a high priority on honoring the time and effort that was put into the creation of each of their products and wanted to light them in a manner that would accurately present their colors and show off their craftsmanship. KITH's concept was to create a separate room inside of a room that would have its own light source. This design would also serve as a way to help the flow of traffic at the location, drawing customers further in and ensuring a memorable shopping experience.
LED Lighting Products Used:
Bring Us Your Lighting Challenge

Talk to a sales engineer today to discuss your project: