Stella McCartney x Chroma Yoga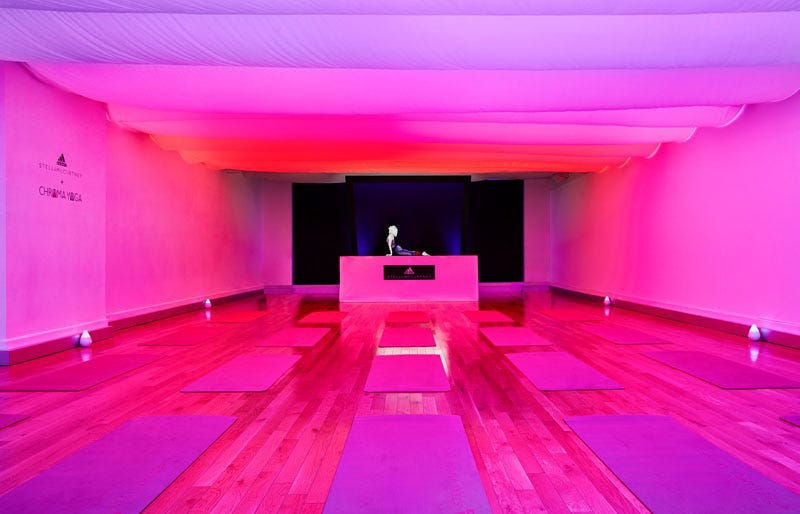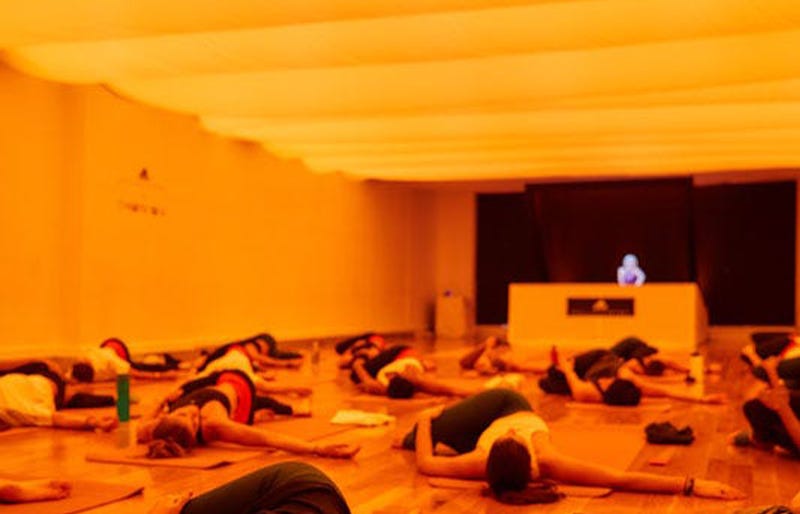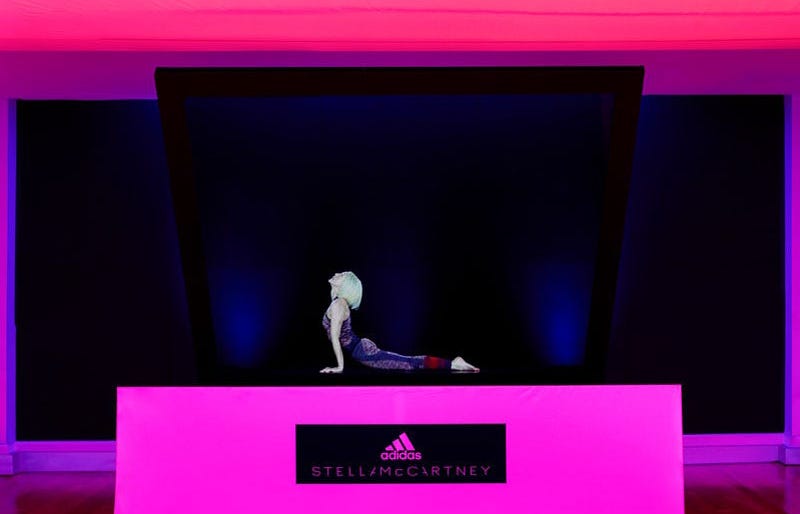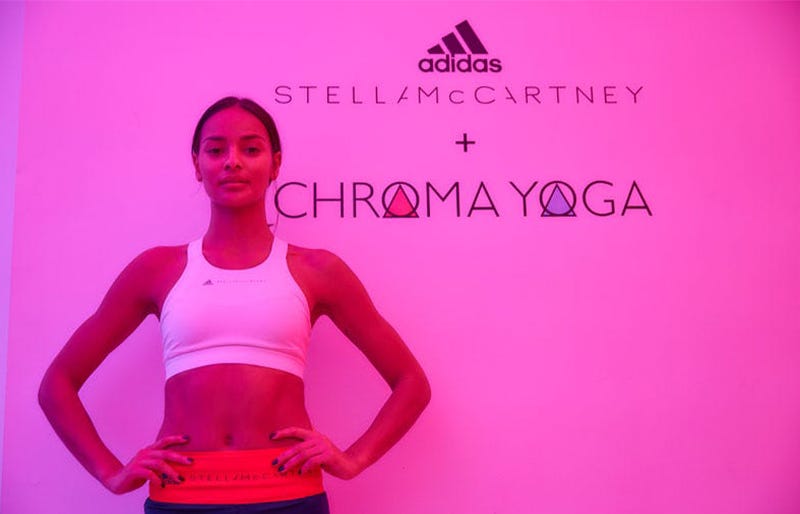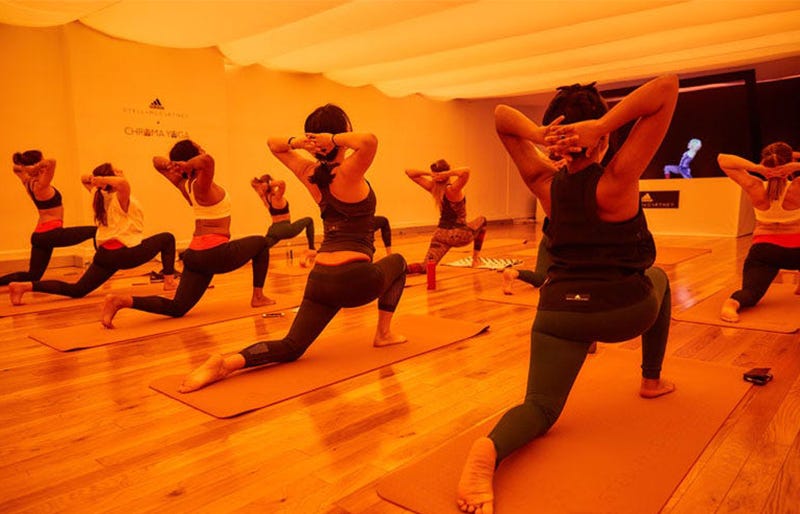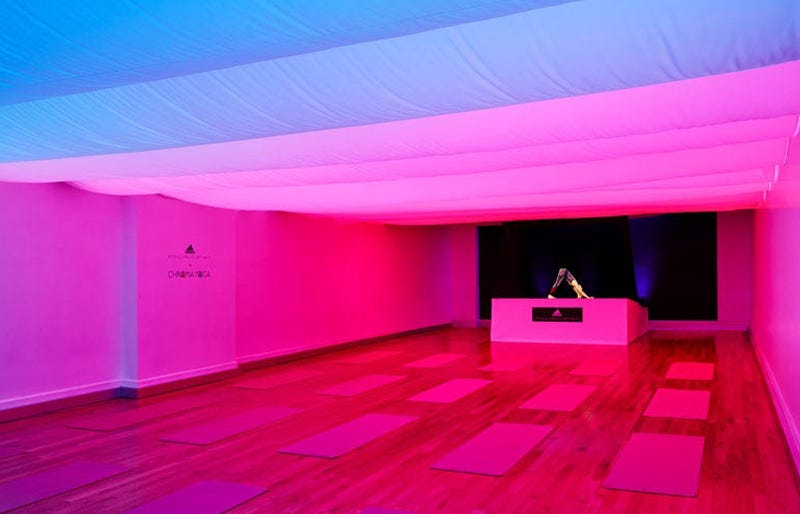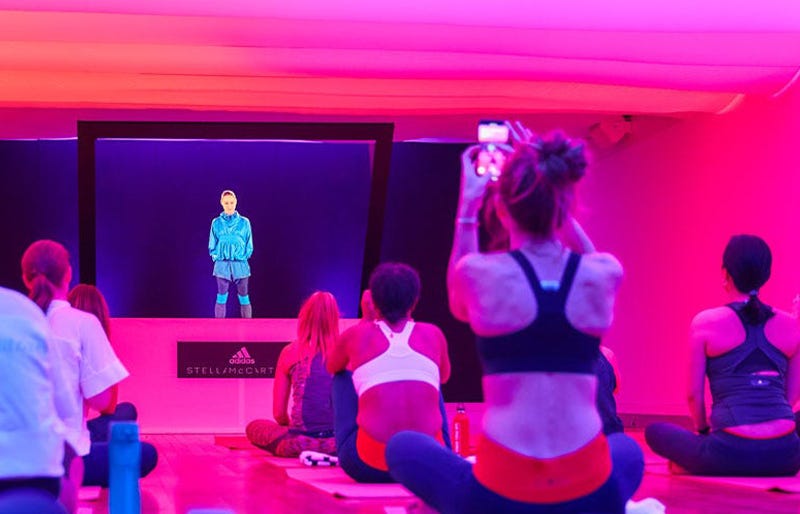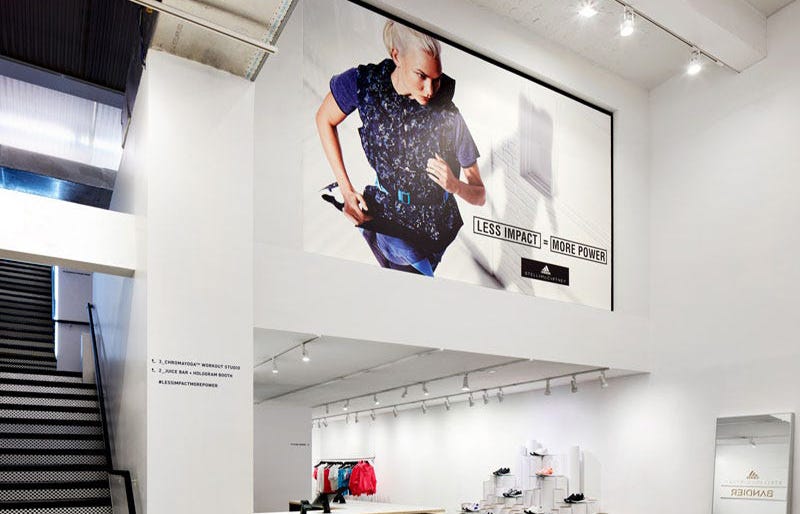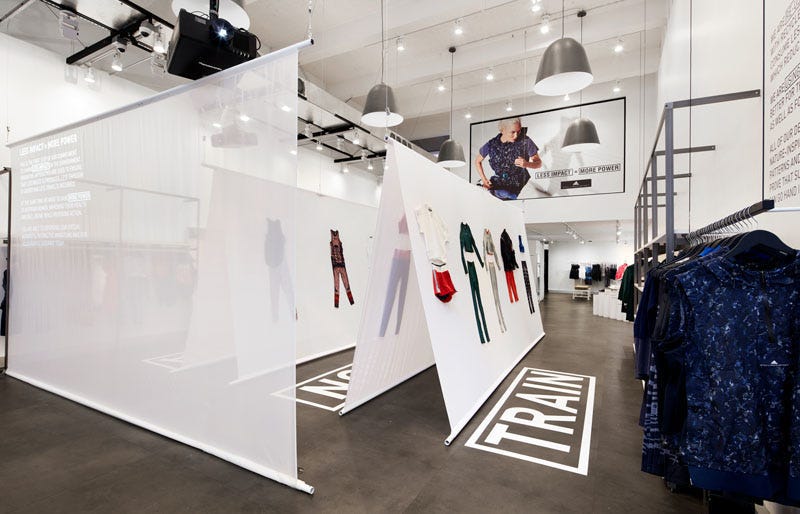 Experiential Retail Lighting: Stella McCartney + Chroma Yoga
Environmental Lights used color-changing LED lighting to help build an immersive and multi-sensory yoga experience at adidas by Stella McCartney's Chroma Yoga event in NYC. Previously exclusive to London, Chroma Yoga creates a multi-sensory yoga experience by adding light to enhance the experience. To celebrate the launch of the adidas by Stella McCartney collection, Bandier Studio B collaborated with Chroma Yoga to bring the experience to New York City.
Diffused, color-changing RGB LEDs mounted on the ceiling gave control to the instructors to change the color of the room. With the LEDs connected to DMX decoders, the instructors were able to match the light color to the specific style of yoga.
Have An Idea For a Retail Lighting Display?
We combine our LED engineering excellence with your creative ideas to build custom LED lighting solutions for displays of all types. Talk to a sales engineer today to discuss your project:
Special thanks and credit to:
Fortitude
Happylucky
Steichen Studio (lisa webster)
Streamline
VNTANA