Amazon Treasure Truck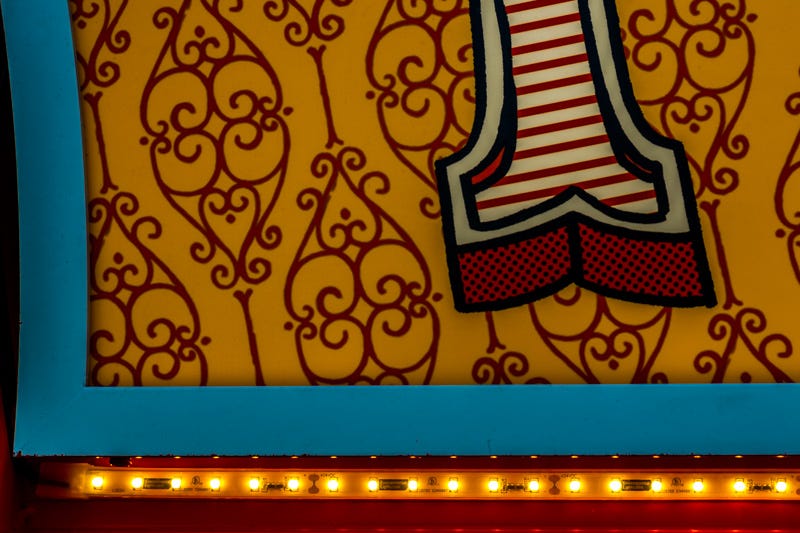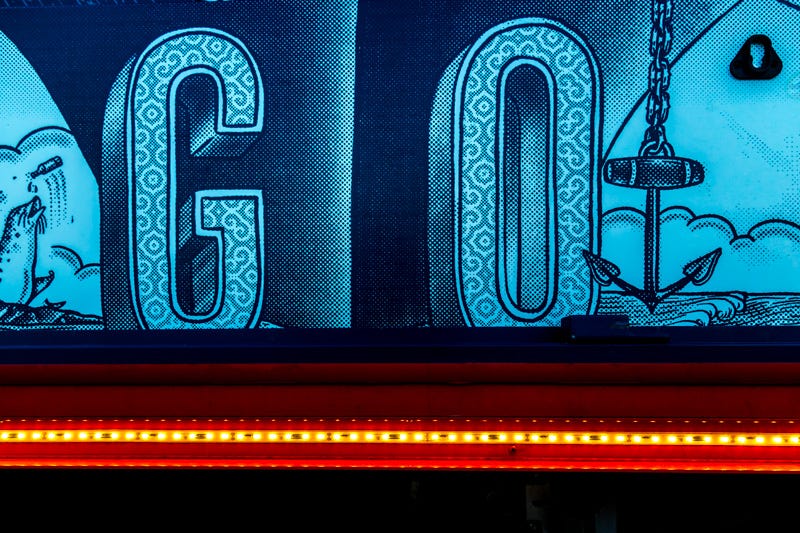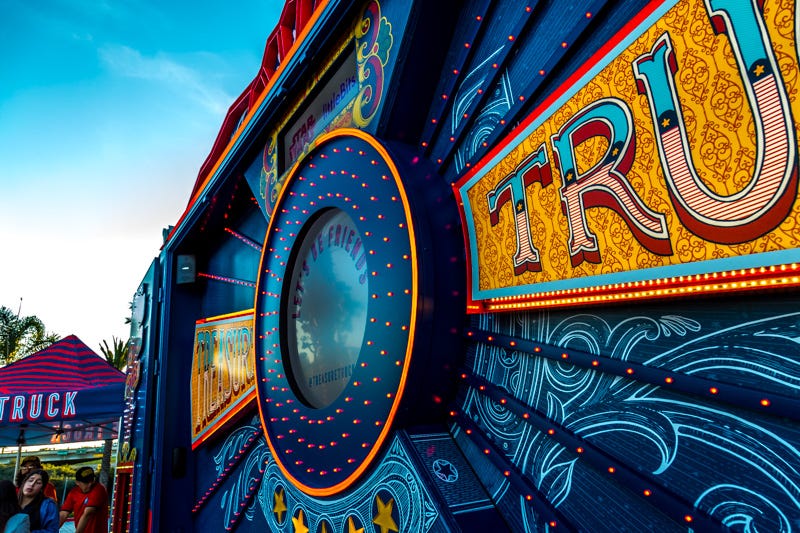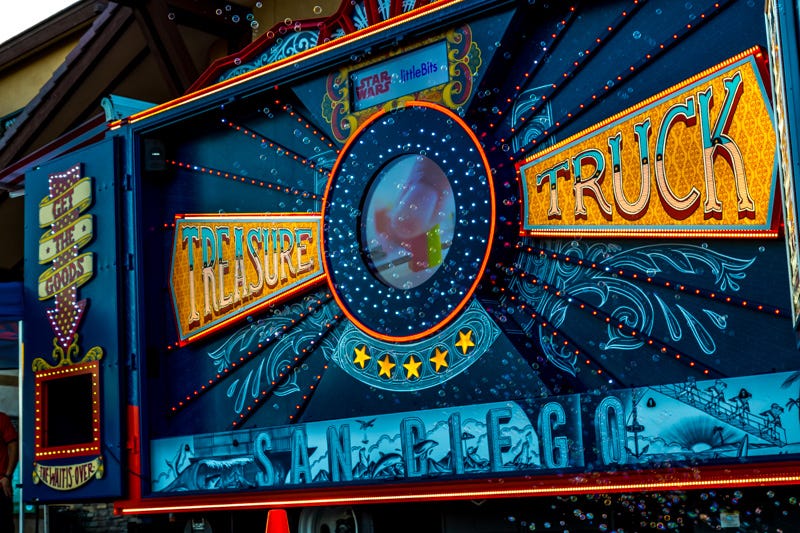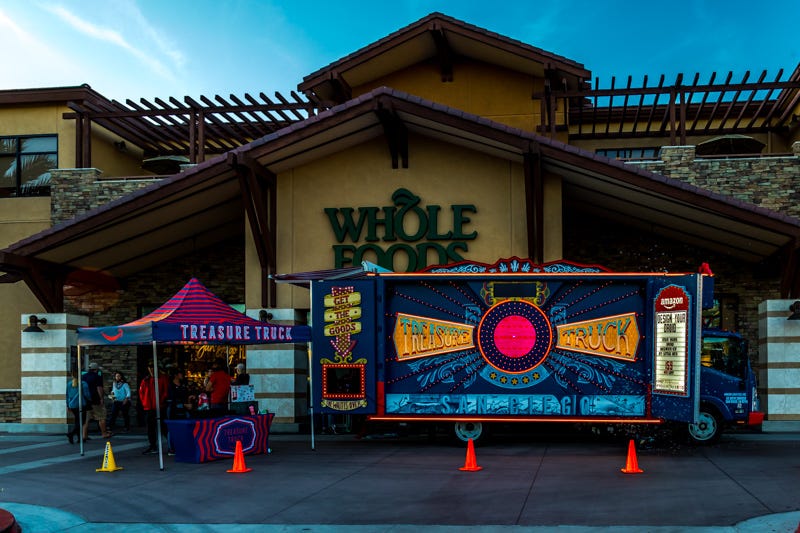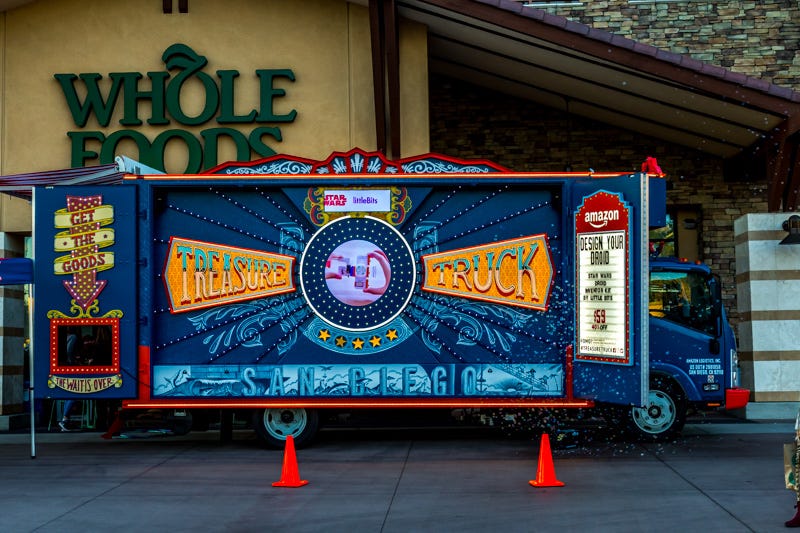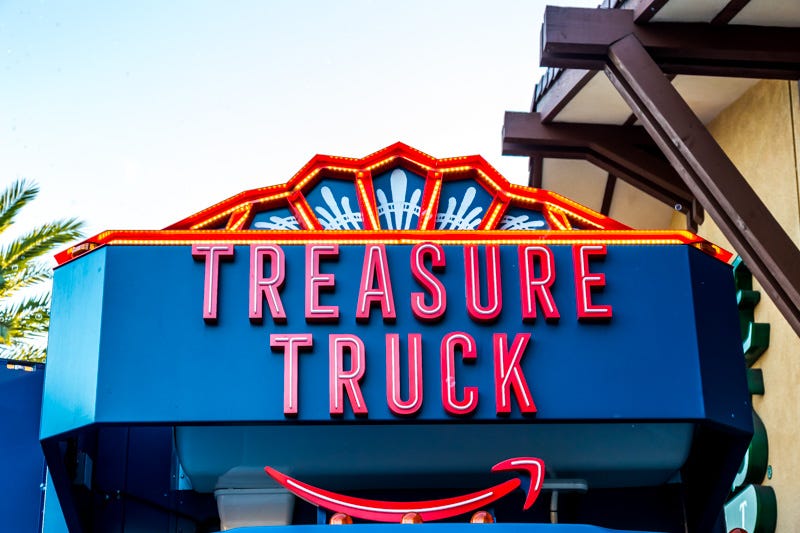 Transforming Retail with LED Lighting
Pop-up retail stores are an exciting part of the evolution of the retail world. Environmental Lights is on the forefront of that evolution with its work creating customized LED lighting solutions to transform retail and pop-up environments like never before. We were especially excited to help bring a new style of pop-up to life with the Amazon Treasure Truck.
As a pop-up, the Amazon Treasure Truck playfully interacts with the space around it while also drawing attention to the brand. Bubbles billow out from below the truck to refract light and add an air of liveliness. Videos play on two large screens and are juxtaposed with a static, vintage-cinema-inspired LED lightbox that touts the deal of the day. Bright pixel LEDs constantly change adding a carnival-like atmosphere to the set-up. Warm white accent light helps to ground the entire spectacle to remind the visitor that all of this is happening on a truck, creating an experiential marketing event that makes a lasting impact.
Creating an Eye-Catching Design
In order for the Amazon Treasure Truck to be a success, the vehicle has to stand out regardless if it is a bright afternoon or a dark evening and it has to be dynamic. Our team was asked to help make this eye-catching vision come to life and to make it scalable to the 25+ cities that the program would be brought to.
Installation and Scalability
A common challenge that our team encounters with custom lighting projects is how to design a solution that is both scalable and reliable while achieving the desired look of the design. As the complexity of the job increases, the difficulties and time needed for the execution of the installation can increase as well. We know that the smallest details of the job matter and we make sure that it is done right by working with our in-house custom fabricators to provide a easily installed solution that is pre-configured with the exact wire lengths, connection types and fits per specifications.
Making Sure the Lighting is Done Right
The vision was achieved by using our DMX-programmable LED PixelPro lighting and monochrome Strip Light while our High Brightness LED Light Bars were used to light up signage for the truck. Waterproofing can prove to be a design challenge when working with an outdoor installation and even more so if the installation is a mobile vehicle. Our team knows that for a project like this to be a success, every step of the lighting has to be protected against the elements. This informed the decision to choose our LED Strip rated higher than IP65 as our lighting sources. From there, we engineered a solution that made use of the Mean Well 60 Watt 5 VDC Waterproof Power Supply for powering the PixelPro lighting and the 320 Watt 24 VDC Waterproof Power Supply with PFC to power the light bars and strip light.
LED Lighting Products Used:
Bring Us Your Lighting Challenge
Our team specializes in transforming environments with LED lighting by engineering our customers' visions into innovative lighting solutions. Our sales engineers work with customers and their teams through every stage to ensure the success of their project. We can make your lighting project a success and look forward to the opportunity to discuss your needs. The success of a lighting installation depends upon the details, and we understand the intricacies of waterproofing, flicker-free dimming, scalable projects and more.
Talk to a sales engineer today to discuss your project: