V DTLA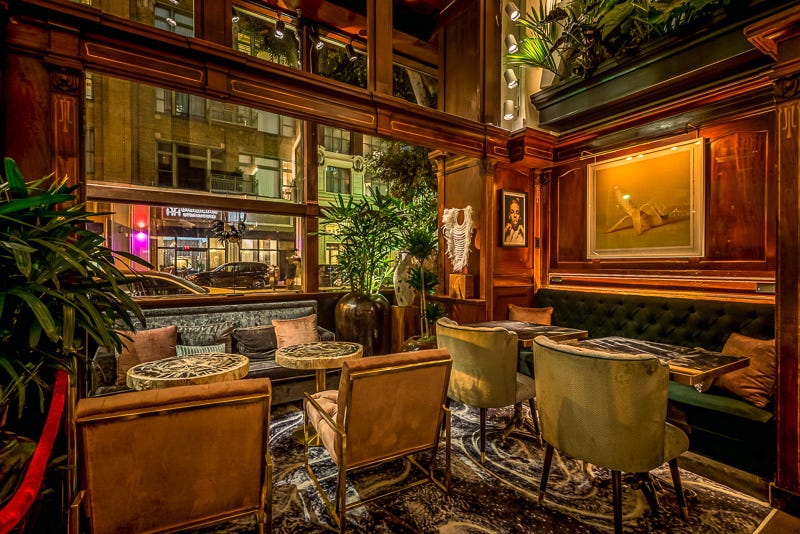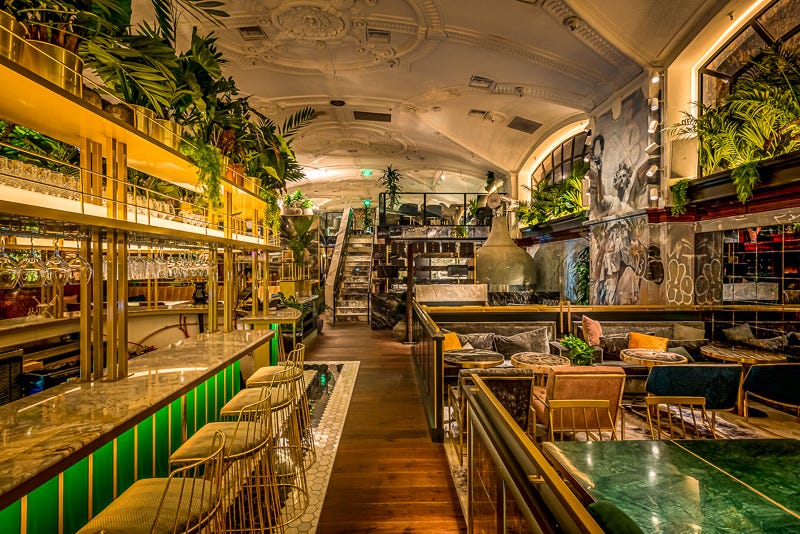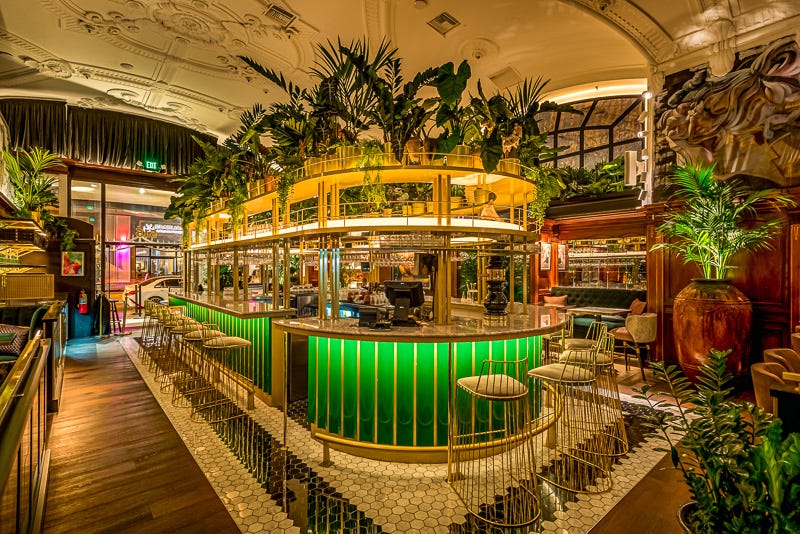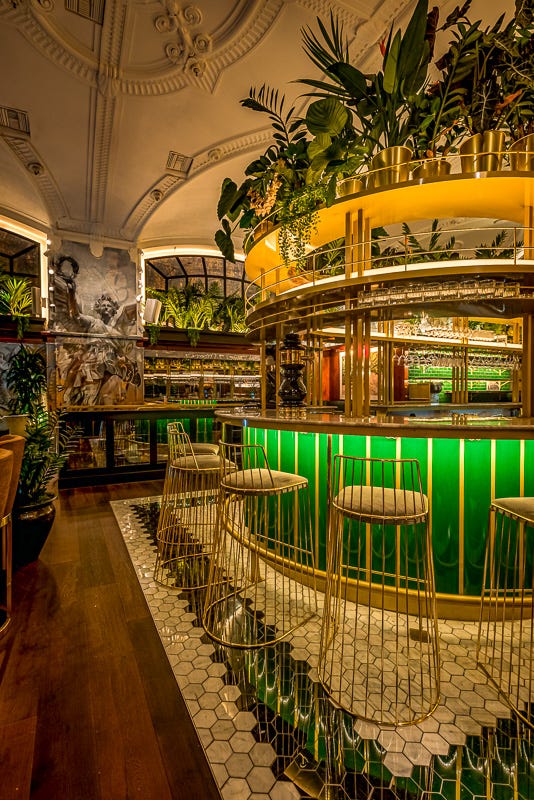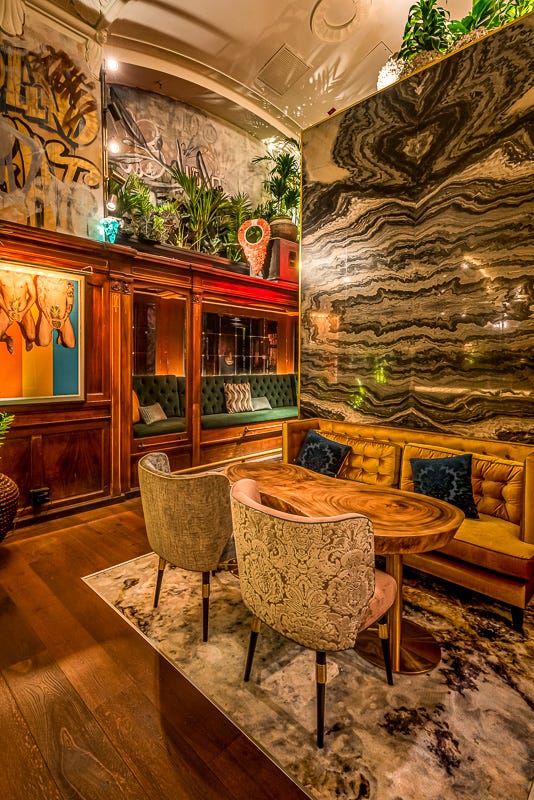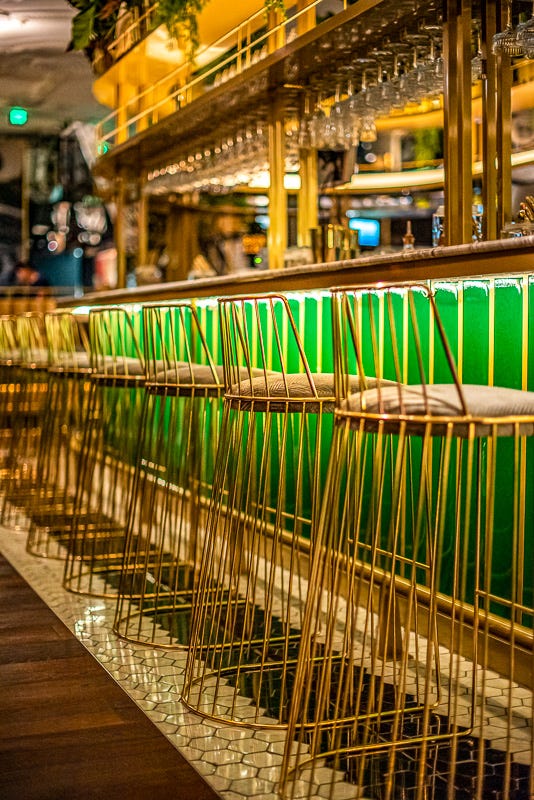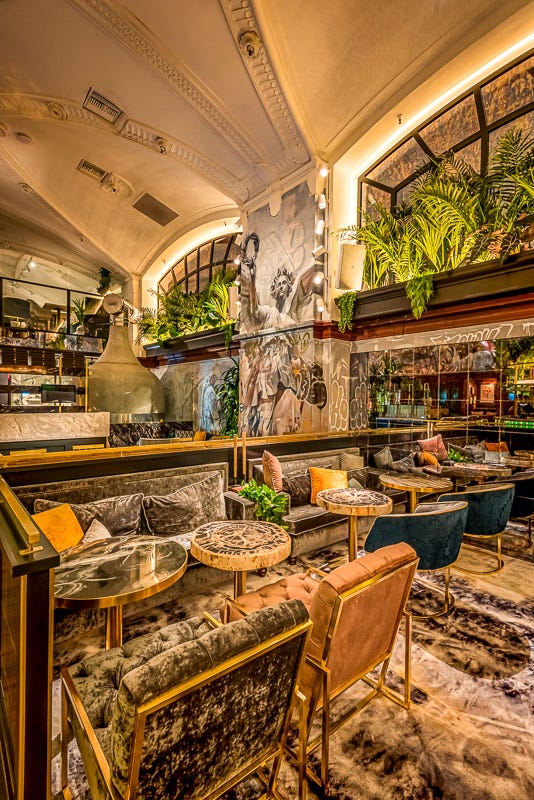 Restaurant LED Lighting
V, on 7th Street and Grand Avenue in Downtown Los Angeles, describes itself as "your new neighborhood hangout set in a converted 1920s jewelry store." By combining an inviting environment with a cornucopia of visuals, V shows how attention paid to lighting can serve as a link between design ideas. This lively redesign of the former Brock's Jewelry Store mixes graffiti and artifacts into Art Deco architectural accents. Taking its name from the five senses and the Roman numeral "V", the 5,600-square-foot restaurant aims to stimulate all five senses while maintaining approachability. Exotic flora and warm LED lighting help to tie the disparate elements together into a unique space.
Lighting for Hospitality
Each area flows into the next section just as each detail of the design meshes with the other details. The space is made visually cohesive by maintaining an adherence to an analogous color scheme. The soft greens of tropical houseplants decorate the subdued browns of vintage wood while warm lighting ties it all together. Our 2,400K HyperFlex 2835 LED Strip Light allows for even lighting in every area of V. The space is lit with a consistent 2,400K HyperFlex LED Strip Light, including the circular bar at the entrance and the small alcoves of seating through the restaurant. This uniformity reinforces the visual cohesion of the restaurant while keeping a welcoming and neighbourhood feeling.
LED Lighting Products Used:
Bring Us Your Lighting Challenge
Environmental Lights is here to be your partner and lighting resource. Deadlines can be tight. Specifications can change right before installation. Stakeholders can alter designs last-minute. We understand the challenges of transforming environments and we will use our expertise to make your project succeed. Our team takes great pride in being extremely responsive, accessible and communicative. We won't rest until your lighting is installed and you are satisfied. We are committed to making sure your project far exceeds your expectations. Reach out and let us know how we can help.
Talk to a sales engineer today to discuss your project:

Hospitality LED Lighting Solutions

Back to Project Gallery >>