Lindsey Adelman Studio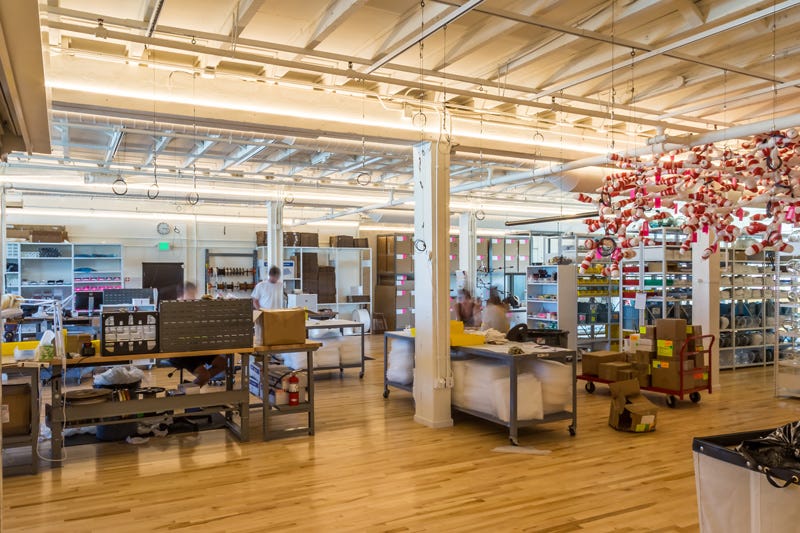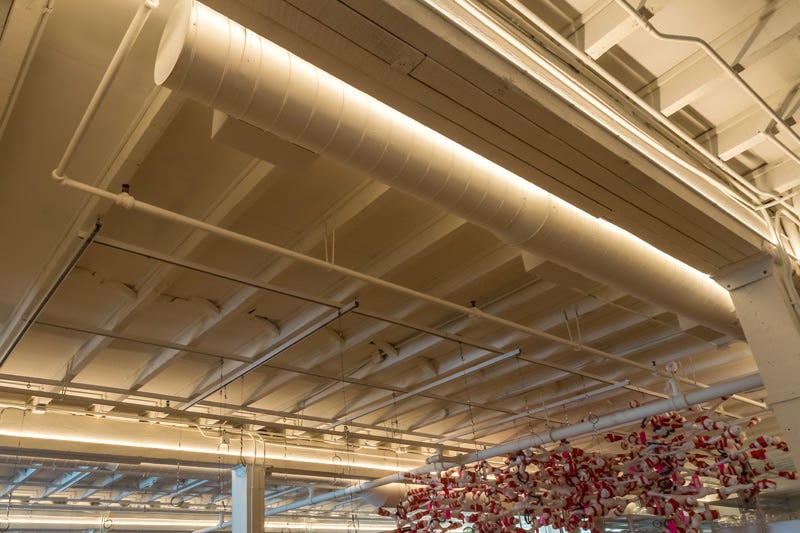 Environmental Lights worked with lighting studio Lindsey Adelman of NYC to help design and implement the lighting for their new studio in Los Angeles, CA. Lindsey Adelman uses Environmental Lights products in many of their custom lighting fixtures and wanted to work with our team to integrate our lights into their new studio. They wanted the space to represent the feel that their lighting products give their customers.
Our team used using cove lighting and LED strip lights to create the desired lighting effect for their studio space. 3528 high density warm white lights created a hotspot-free look and gave the studio consistent lighting.
The Lighting Details:

We built the custom system using a variety of our LED products including warm white led strip lights, an aluminum channel system and a robust power supply with PFC.
LED Lighting Products Used:


Learn More About LED Light Products From Environmental Lights
Environmental Lights specializes in transforming environments with LED lighting by engineering our customers' visions into innovative lighting solutions. Our team of engineers work with customers through every stage to ensure the success of their project. We understand that each project has unique specifications, which is why we also offer built-to-order LED lighting options that fit custom project needs.
Bring Us Your Lighting Challenge
We can make your lighting project a success and look forward to the opportunity to discuss your needs.
Talk to a sales engineer today to discuss your project: