Wildwood Grove Tree at Dollywood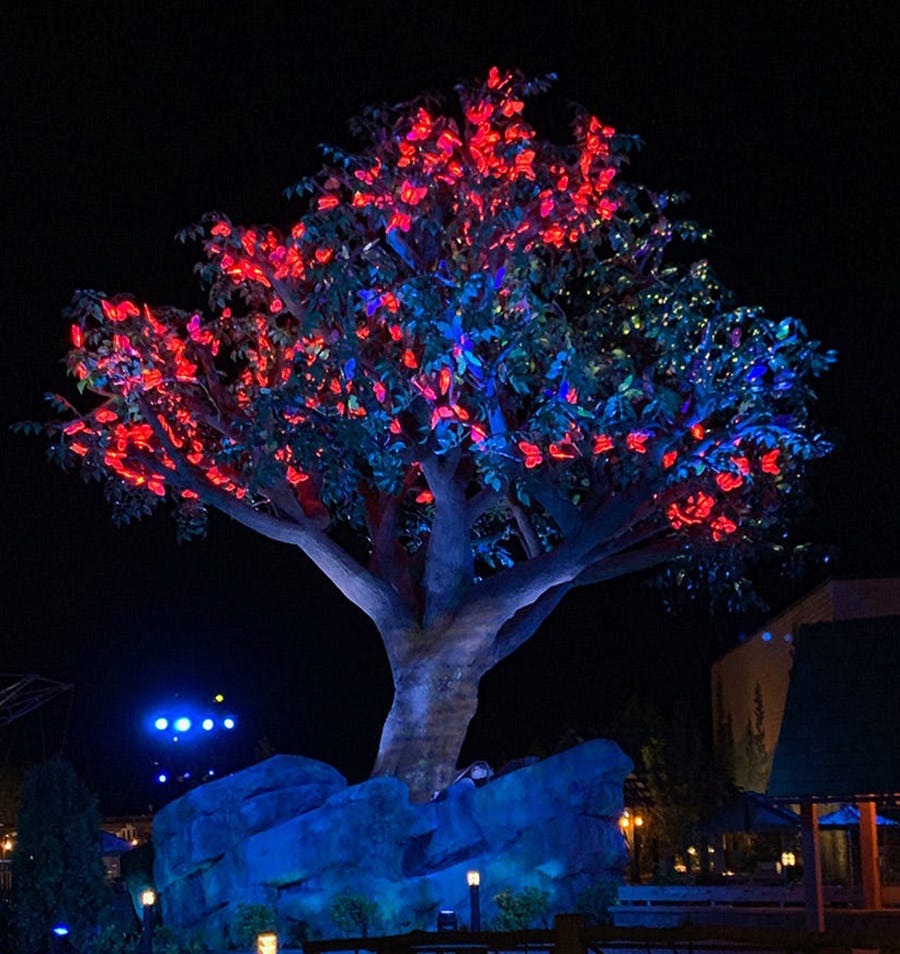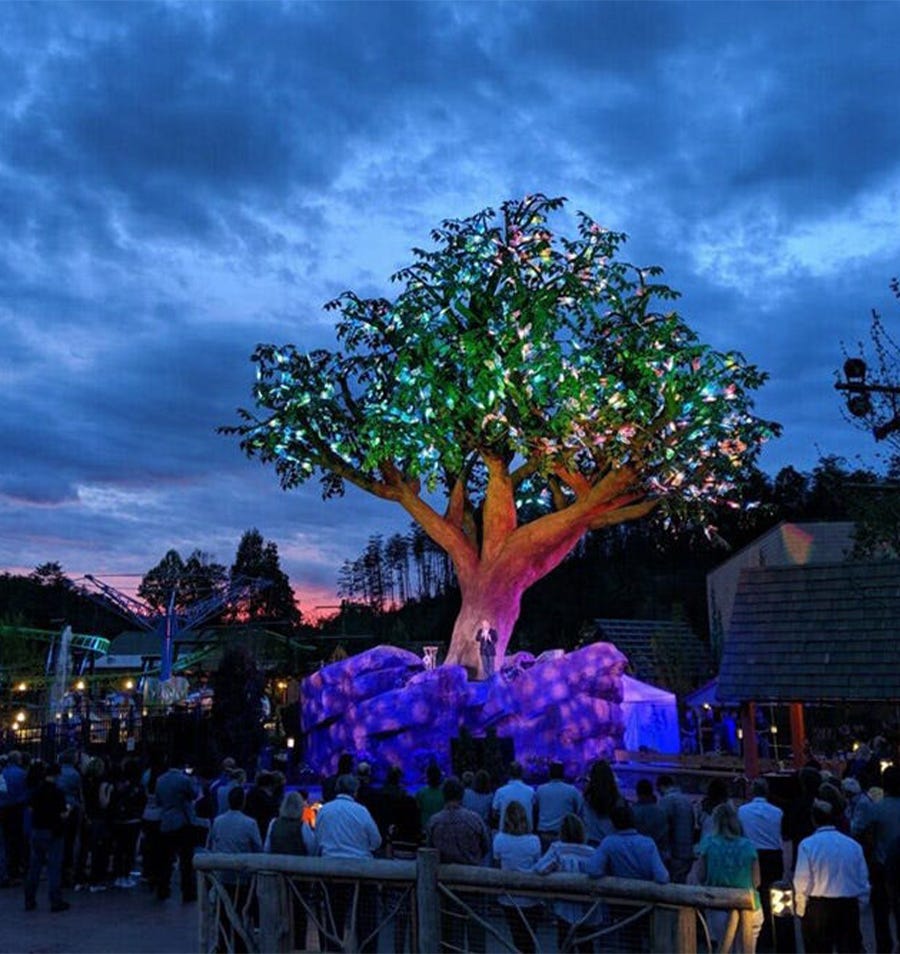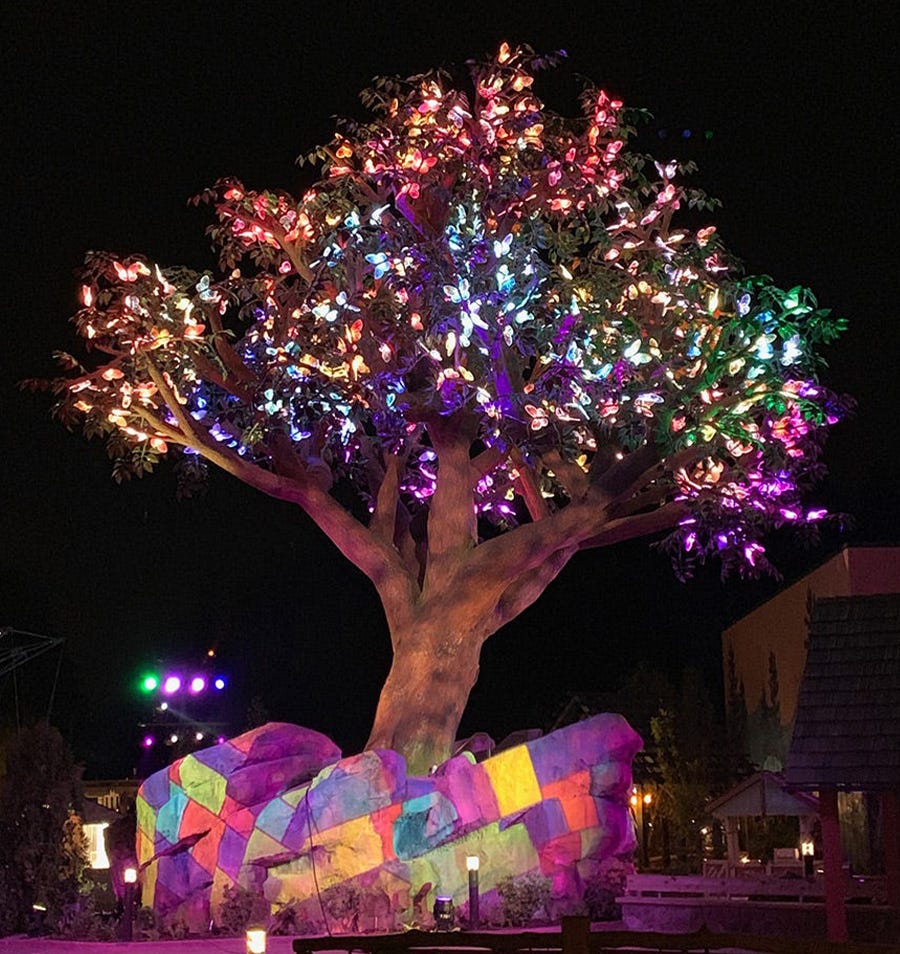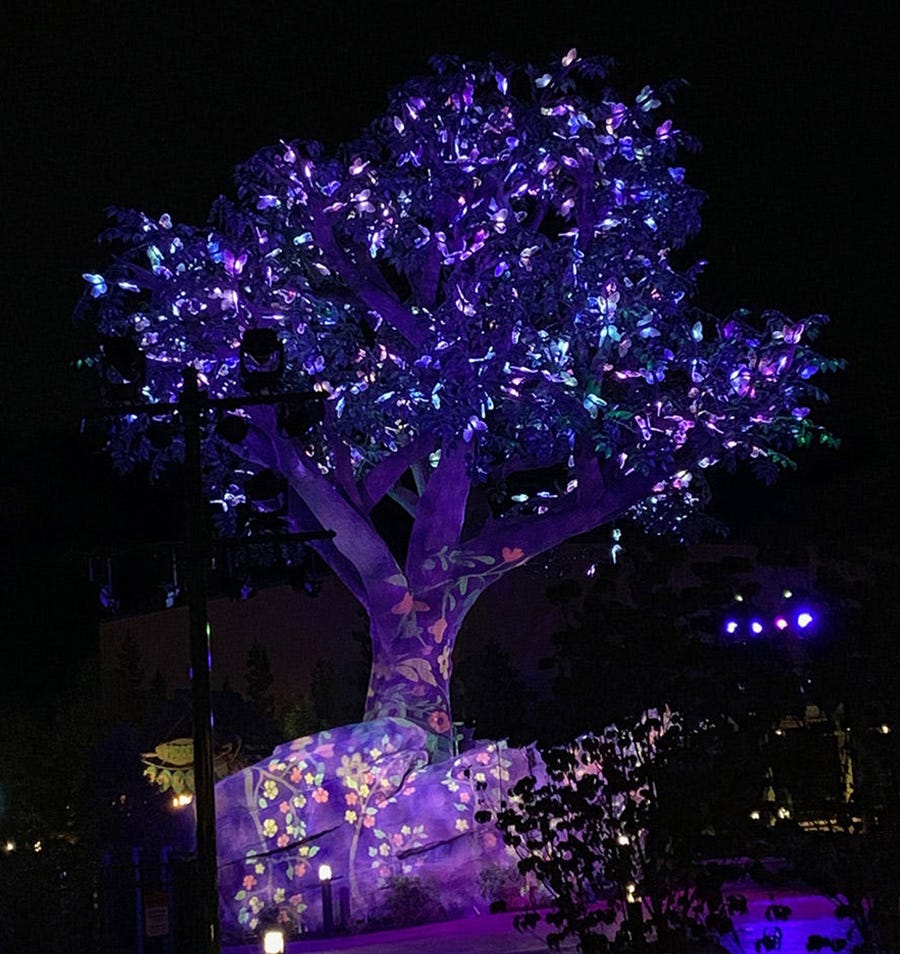 Dollywood in Pigeon Forge, Tennessee opened The Wildwood Grove with their one-of-a-kind Wildwood Tree as its centerpiece. The Wildwood Tree's unique design was created by Life Formations and brought to life by Weigl using Environmental Lights' LED lighting. It features nearly 650 custom-lit butterflies. Each butterfly features color-changing lights that transform the tree into a mesmerizing display at night. The interactive lighting is complemented by a show from Imagination House, in which viewers can stop to listen to and watch while they admire the display.
To bring the design to life, robust, weatherproof LED lighting was needed along with a well-planned power and wiring strategy. The lighting solution needed to be reliable and permanent for the park's important outdoor installation.
The Environmental Lights engineering team supplied Waterproof PixelControl LED strip light and modules along with waterproof power supplies to run them. The PixelControl lighting modules were custom-built into quadrants to ensure exact fit inside each of the 650 unique butterfly housings. The quadrants enabled every section of each butterfly to be individually controlled. Voltage drop and run lengths were then mapped out to ensure all lighting elements had equal brightness.
Weigl's Showforge timeline based capture and programming software, as well as show playback and operations controls helped to complete the mesmerizing theatric and butterfly lighting. Avolites pixel mapping and programming software pair with DMX decoders from Environmental Lights to create seamless lighting and video control for the display. The ability to toggle between LED lighting cues, video and image content completely transforms the tree and creates an immersive viewing experience.

Products Used:
Custom PixelControl RGB LED modules
Need Help With Your Project?
We use our high-quality LED lighting products and our engineering expertise to transform your vision into innovative LED lighting solutions. From planning to product customization to final install, our team works with you through every step of the way, ensuring the success of your lighting project. Reach out and let us know how we can help. Talk to a sales engineer today to discuss your project:

Project Credits: