Jimmy Swaggart Ministries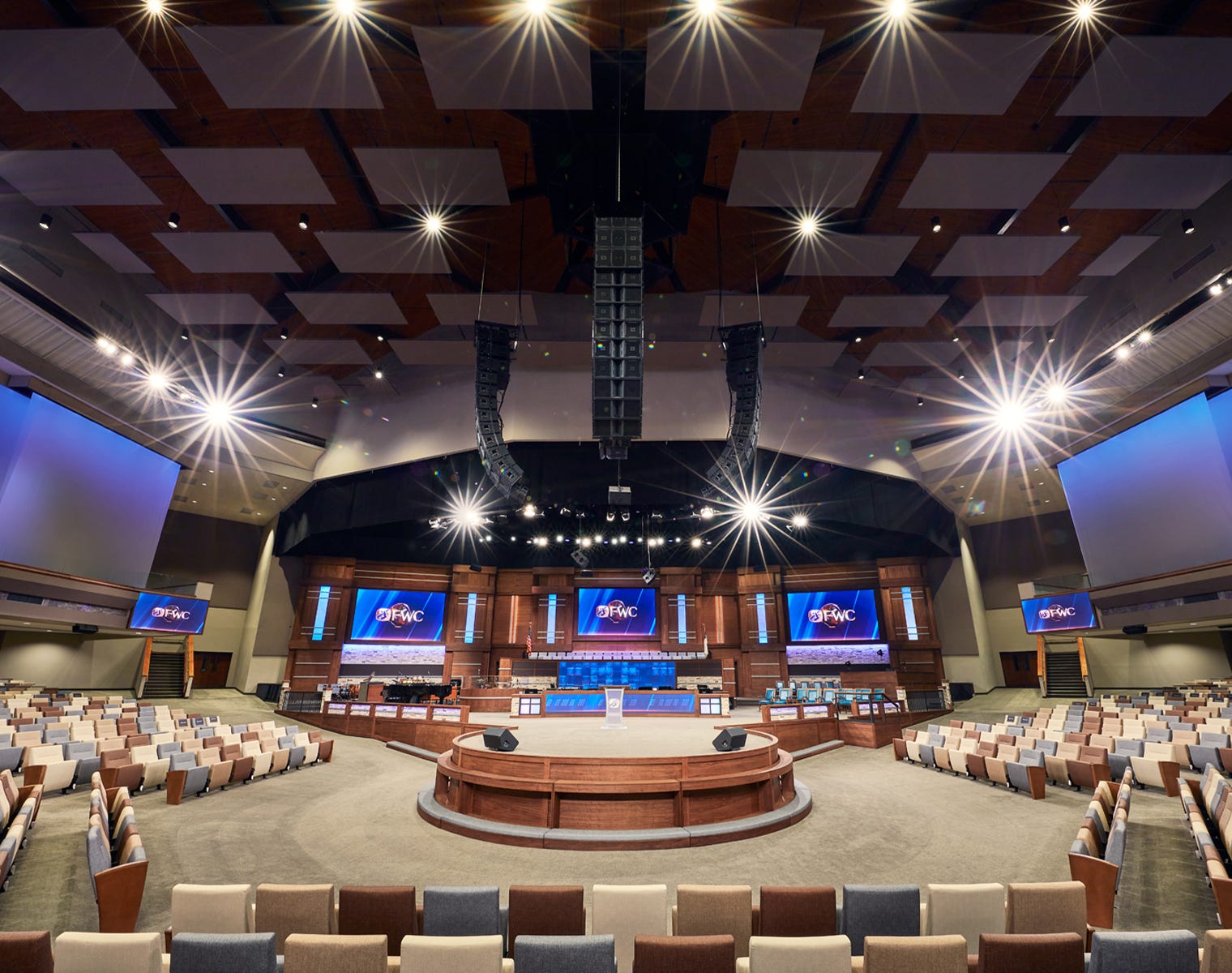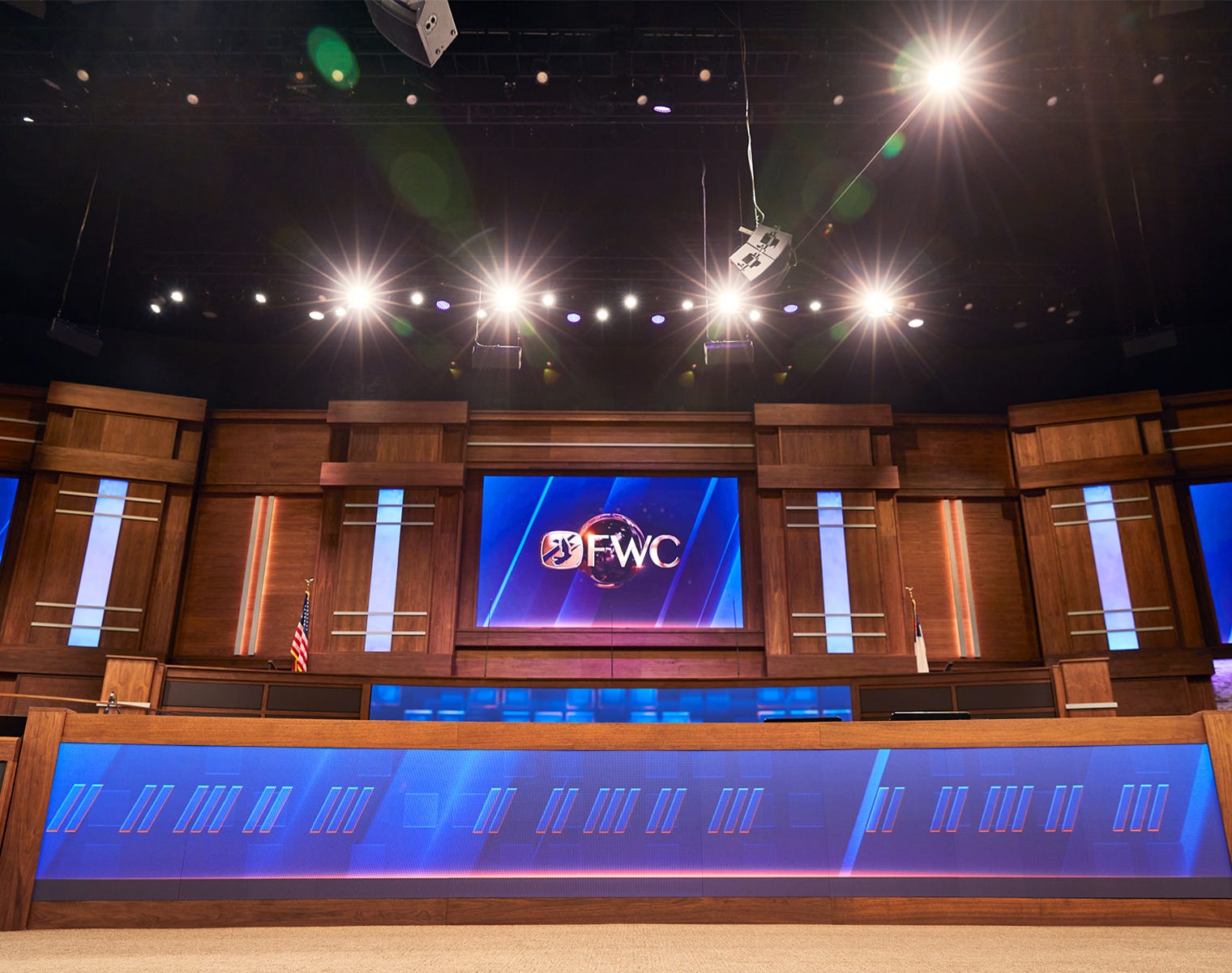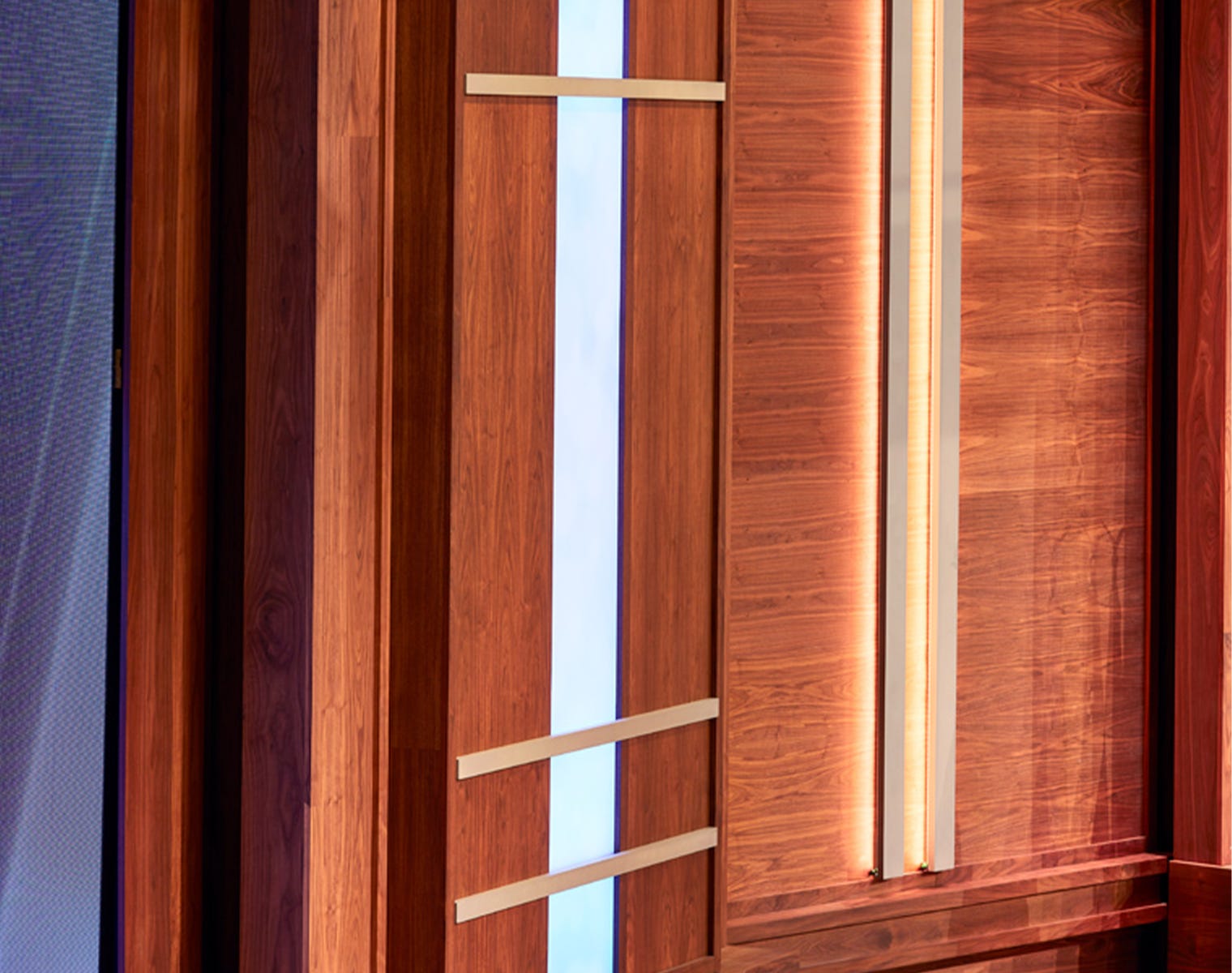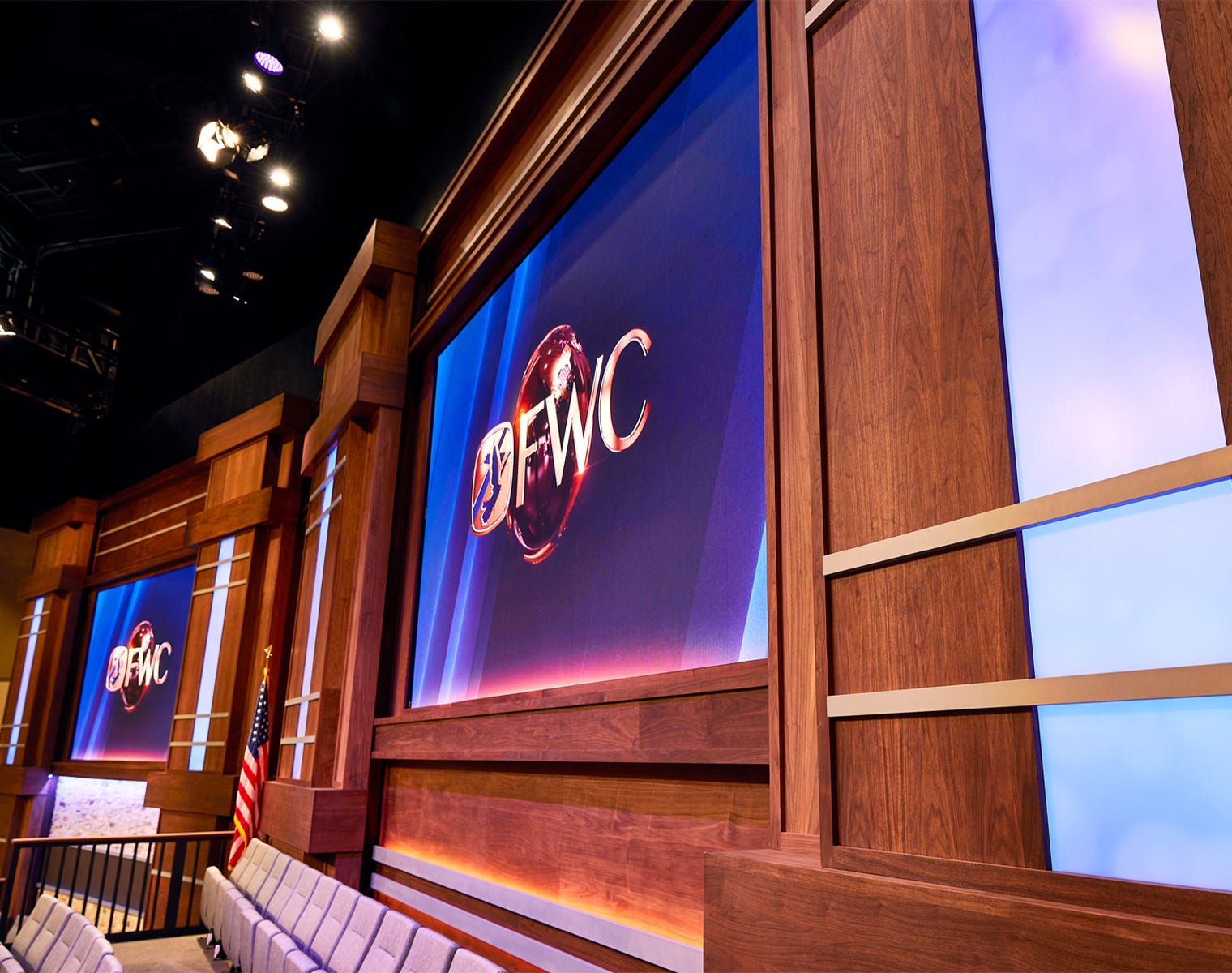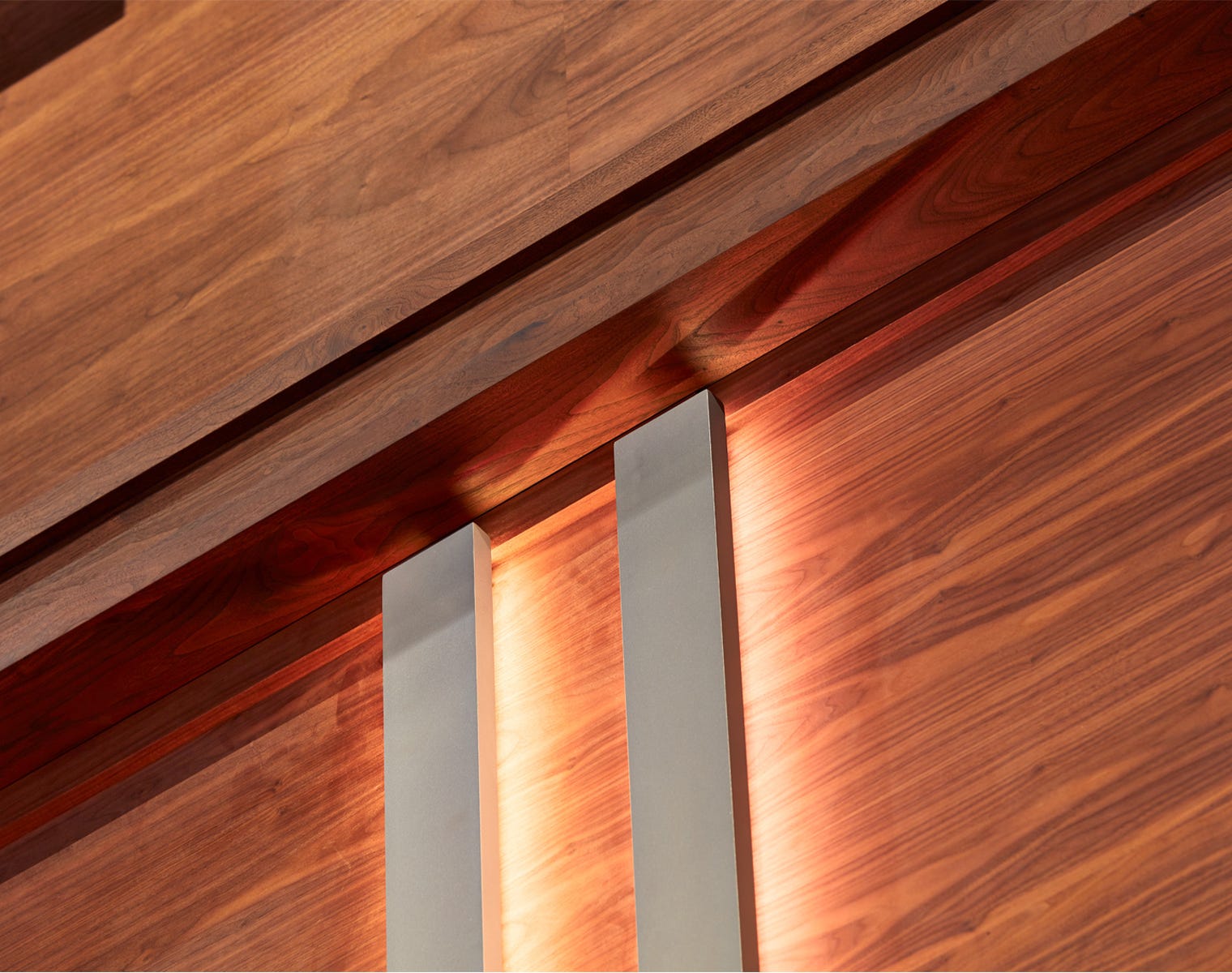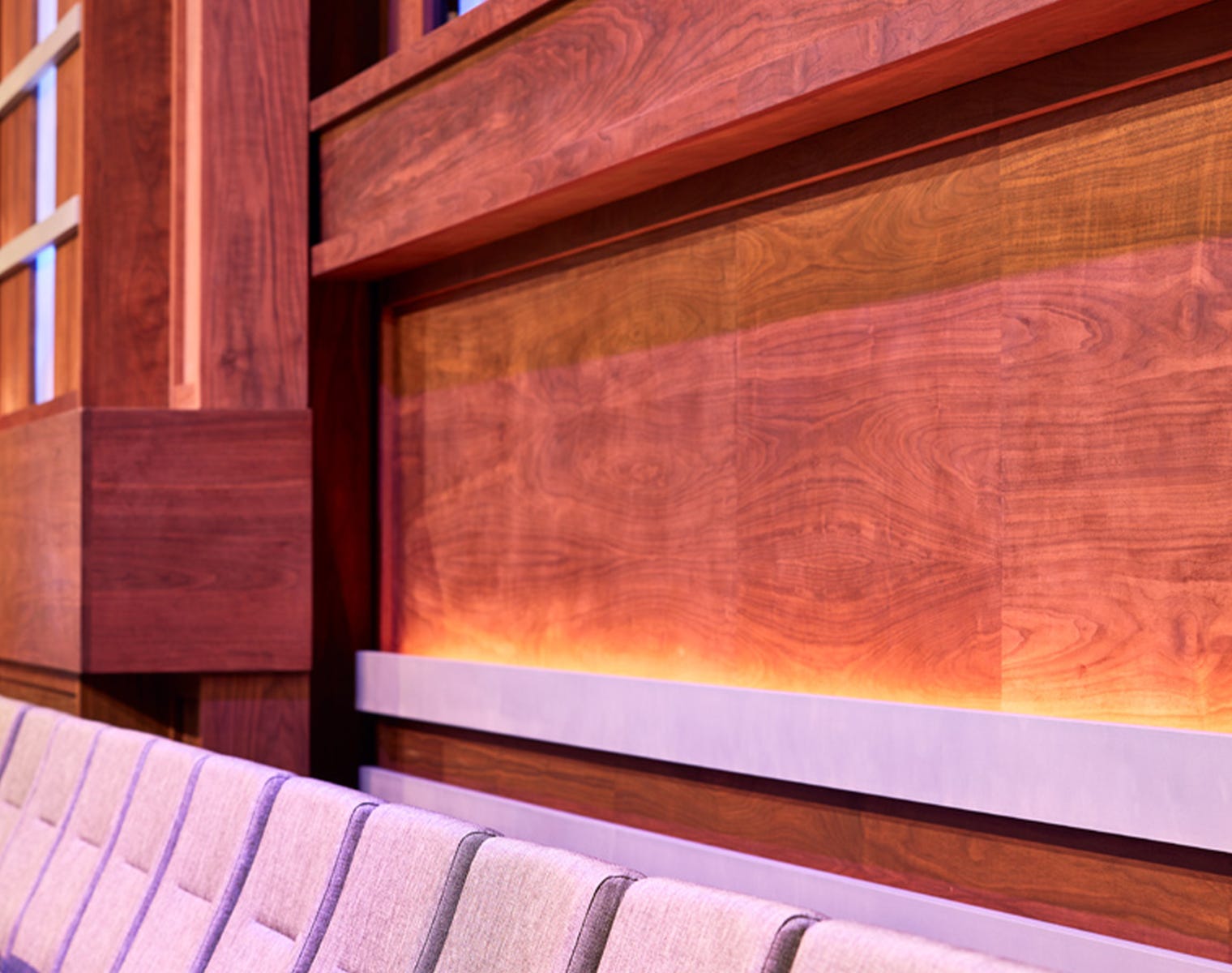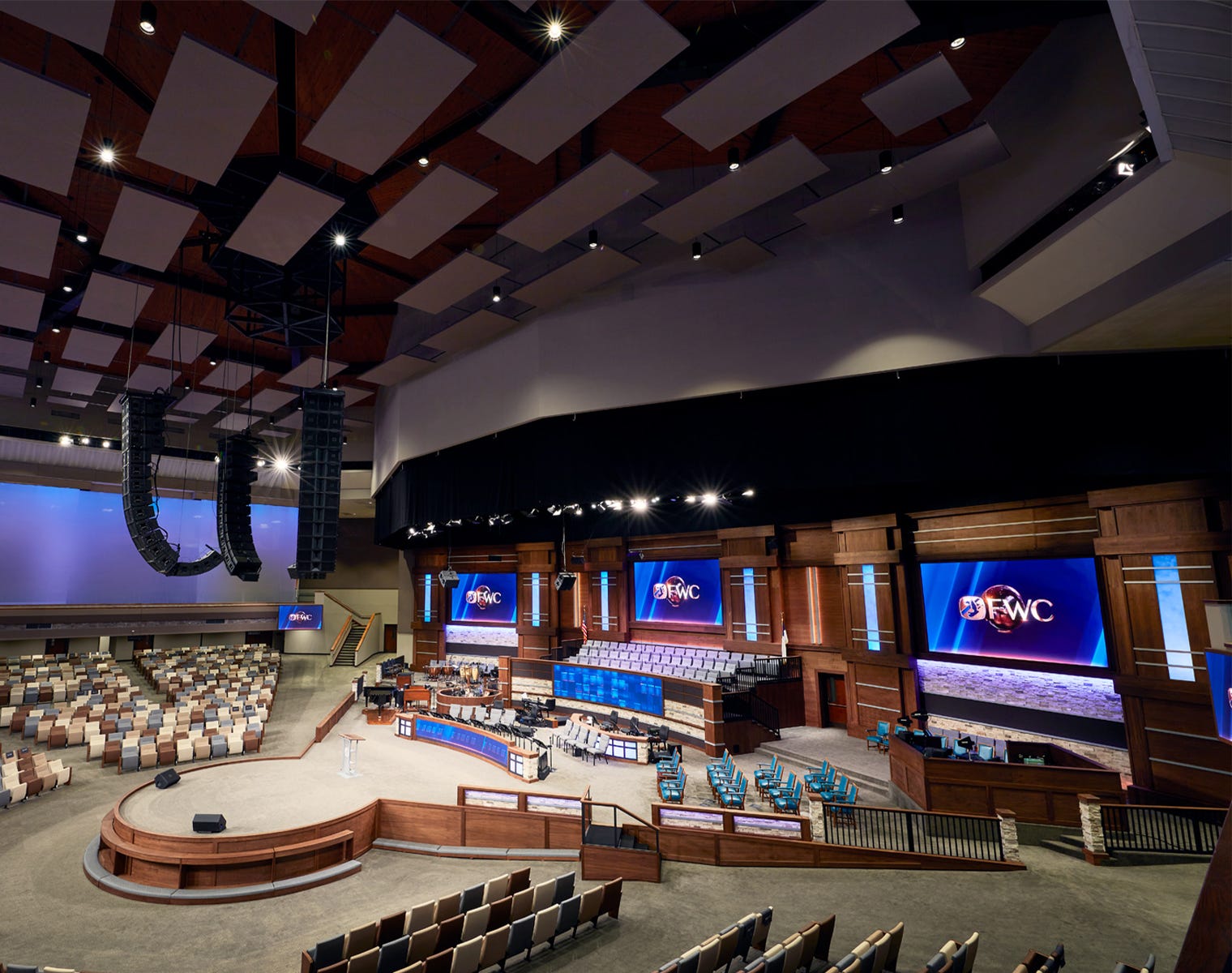 Worship: Jimmy Swaggart Ministries
Jimmy Swaggart Ministries underwent a dramatic renovation of their Family Worship Center in 2019. The iconic sanctuary has been home to the Swaggart's ministry for 30 years and has served as the SonLife Broadcast location for over a decade. LED strip light and power supplies from Environmental Lights played a crucial role in the recent revitalization of this house of worship.
The installation team at Paragon 360 required strip lights that were easy to control and could be customized to match the existing color scheme on stage. Our RGB 5050 LED Strip Light was the perfect solution due to its custom color and dimming capabilities, and the ease of control using our PowerPro 4 Channel DMX Digital Decoder. Together, these products produced fully customizable accent lighting that integrates seamlessly with the rest of the stage and auditorium.
"We like using the PowerPro DMX Decoders because having the power supply and decoder in one device makes for a cleaner-looking installation. Also, the PowerCon and Molex connectors reduce our time on the job site and ensure future maintenance will be simple to take care of." -Richard Heaton, Associate Lighting Designer at Paragon 360
Our lighting transforms environments, and this is superbly evident with the Jimmy Swaggart Ministries Family Worship Center. We are proud to have played a role in this incredible renovation and look forward to parishioners enjoying this space for years to come.
Need Help with a Hospitality Lighting Project of Your Own?
Environmental Lights provides high-quality and innovative low voltage lighting products, but it is our level of support and expertise that truly sets us apart. We work with your team to determine the right products for the solution that meets your need.
Give us a call, and let's work together to integrate our innovative lighting products into your next project.
· Phone: 888.880.1880
Products Used:
· RGB 5050 LED Strip Light, 60/m, 10mm wide
· PowerPro 4 Channel DMX Digital Decoder- 12V - 100W
Special Thanks To:
Learn More About Our House of Worship Lighting Solutions: