Worship: Hoffmantown Church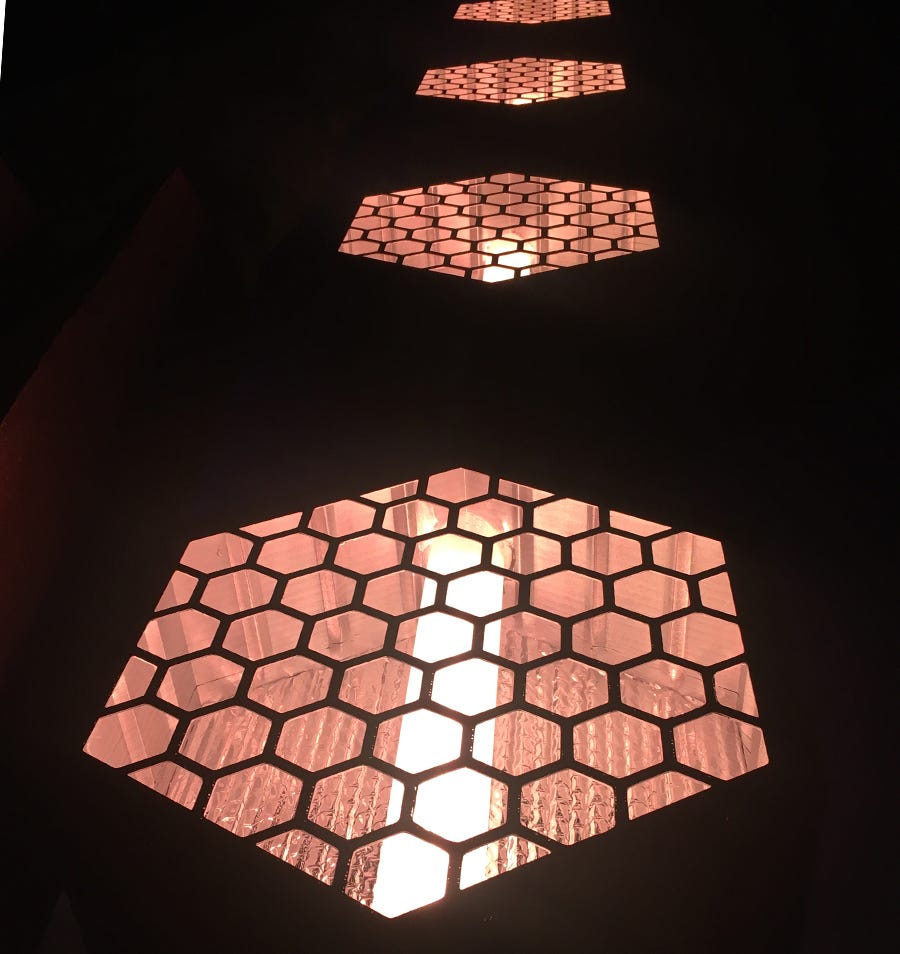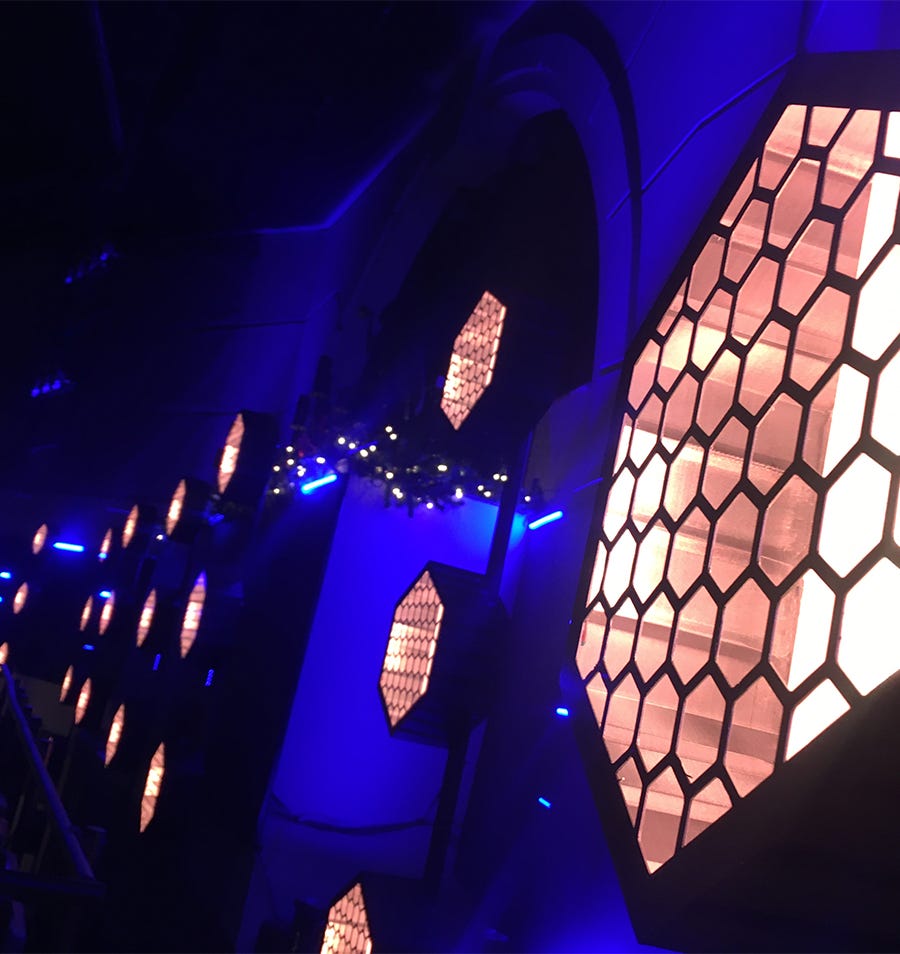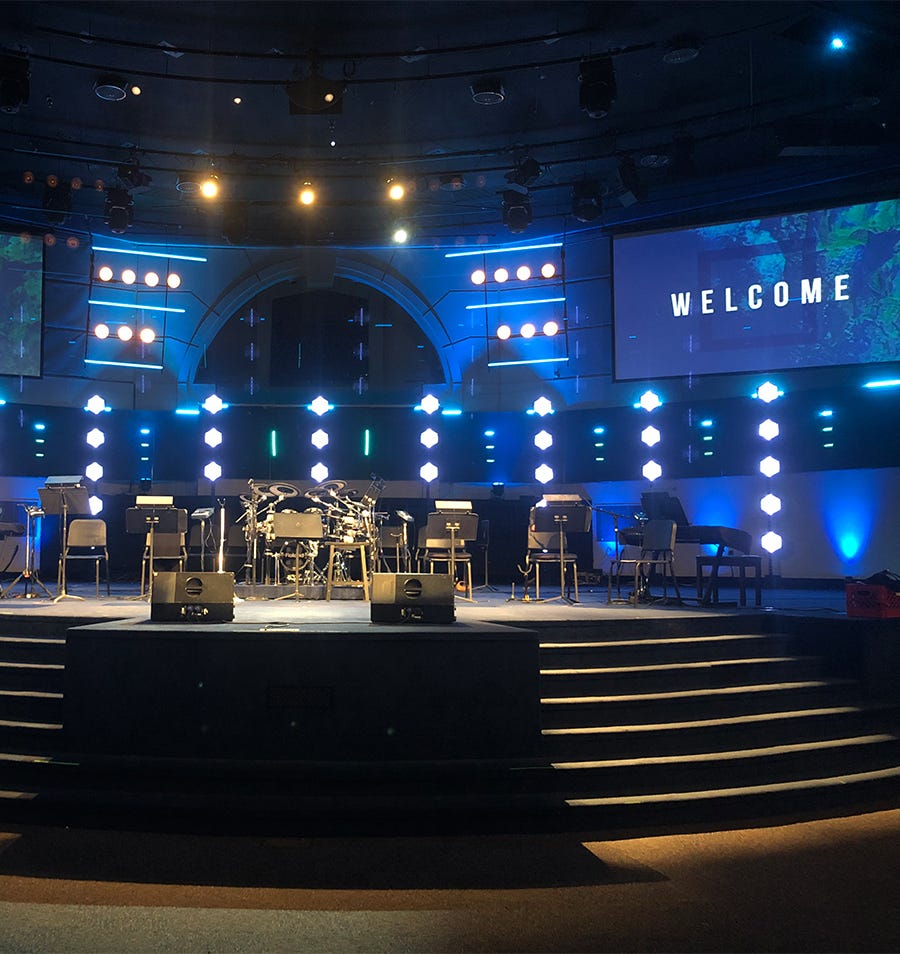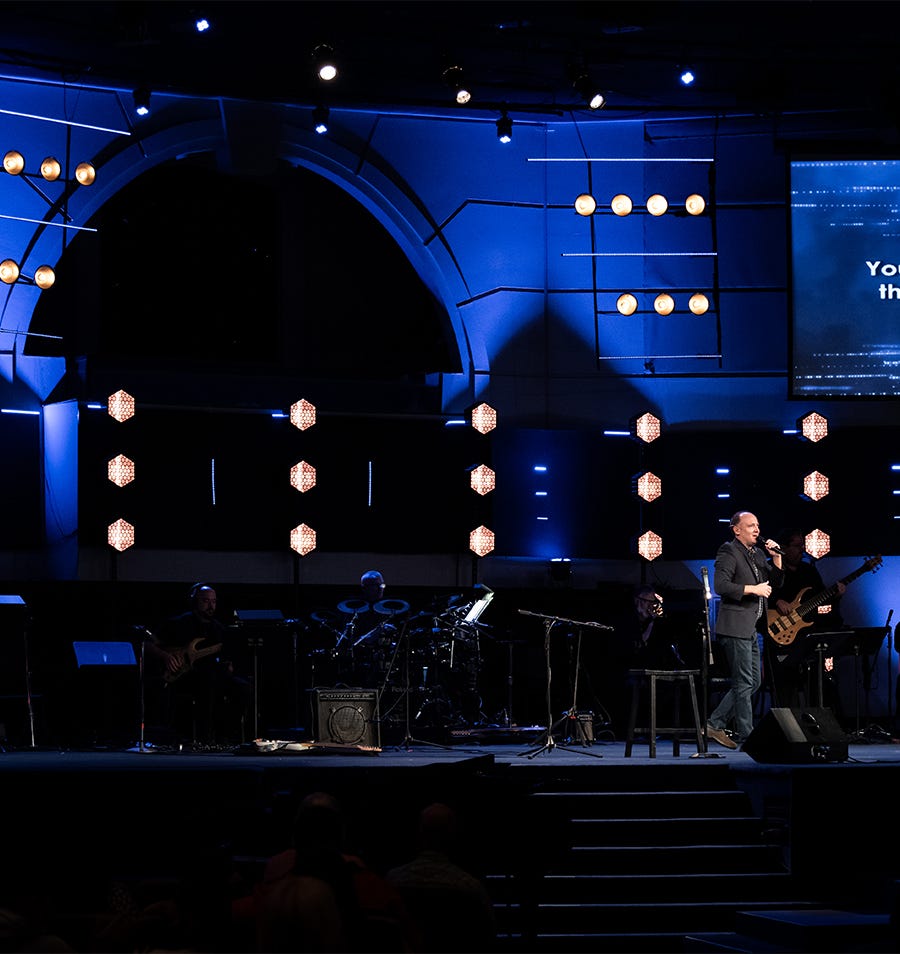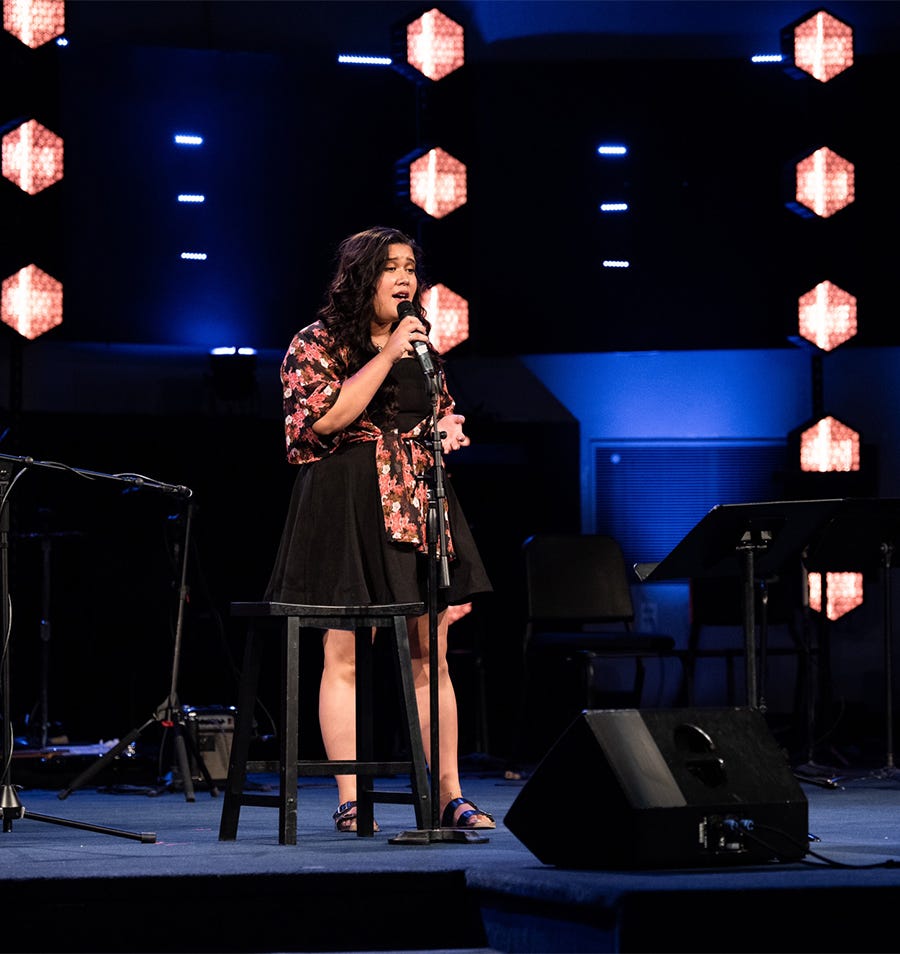 House of Worship LED Stage Lighting
Lighting has the ability to easily transform any ordinary room into a dynamic and lively space. Hoffmantown Church in Albuquerque, New Mexico demonstrates how lighting can create an immersive experience for viewers as well as enhance the look and feel of a space.
Lighting Designer and Technical Director Michael Taylor designed and created custom hexagon lighting elements as part of their latest set design. The 3-D printed hexagon reflectors are attached to the back wall of the stage structure and are used to transform the look of the set. They feature Environmental Lights DMX controllers and RGB strip light.
Environmental Lights have been a lifesaver.
"Environmental Lights have been a lifesaver. I had used lower quality lights in the past, but I wasn't entirely pleased with the result.", says Michael Taylor, Lighting Designer and Technical Director at Hoffmantown Church. "However, with the current control RGB strips and decoders from Environmental Lights, I couldn't be happier! They're easy to work with, the color is outstanding, and they last forever. I have a set from 4 years ago that is still going strong even after heavy use! Environmental Lights' customer support is also very good. I had a tricky electrical problem I had to deal with, and they helped me find the perfect solution. I will be ordering more of their product soon."
RGB 5050 Single Row CurrentControl LED Strip Light from Environmental Lights was installed to provide the flexibility and convenience of being able to easily adjust the color of the lights to suit any occasion. High-speed StudioPro 24 channel and 4 channel DMX Decoders were also used to prevent any on-camera flicker during recorded and live stream services. To complete the church's LED lighting installation, low voltage power supplies were included to ensure the durability and success of the lights.


LED Lighting Products Used:
Need Help With a Stage Lighting Project?
We know you appreciate quality products that are as impressive as they are reliable, so it is our job to provide you with exactly that. While Environmental Lights provides some of the most high-quality and innovative LED products available, it is our level of support and expertise that truly sets us apart.
Give us a call, and let's work together to integrate our innovative lighting products into your intelligent control system.
Special thanks to:
Michael Taylor, Lighting Designer
Hoffmantown Church
Learn more about our house of worship lighting:
Audio Visual LED Lighting Solutions >>