Endera Electric Fleet Vehicle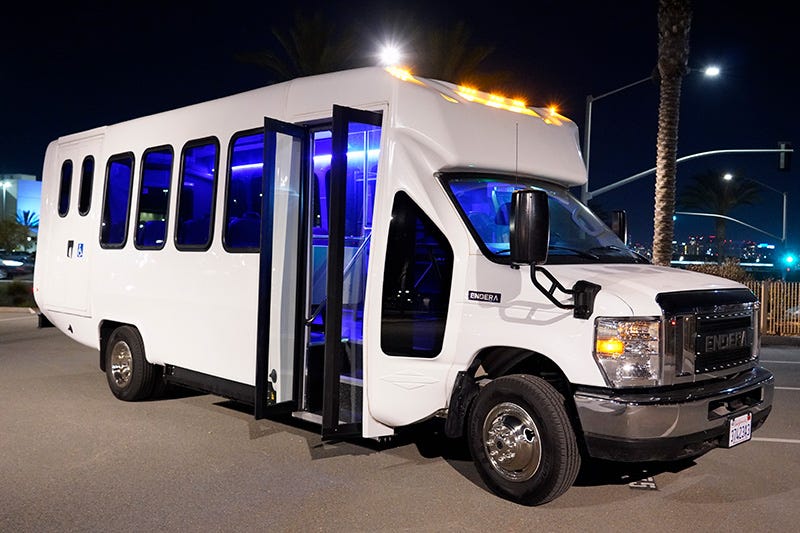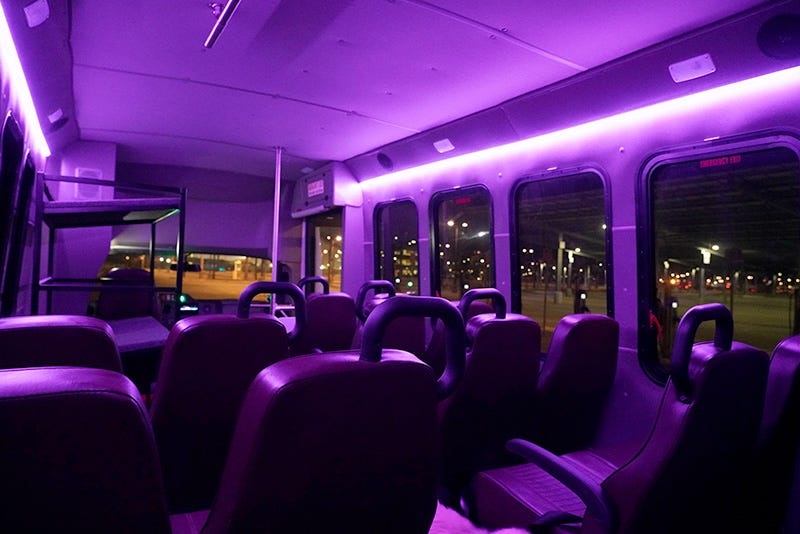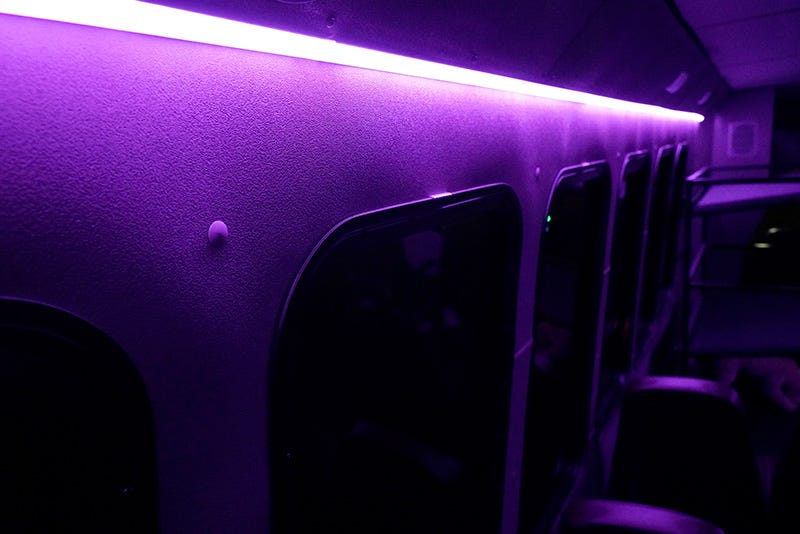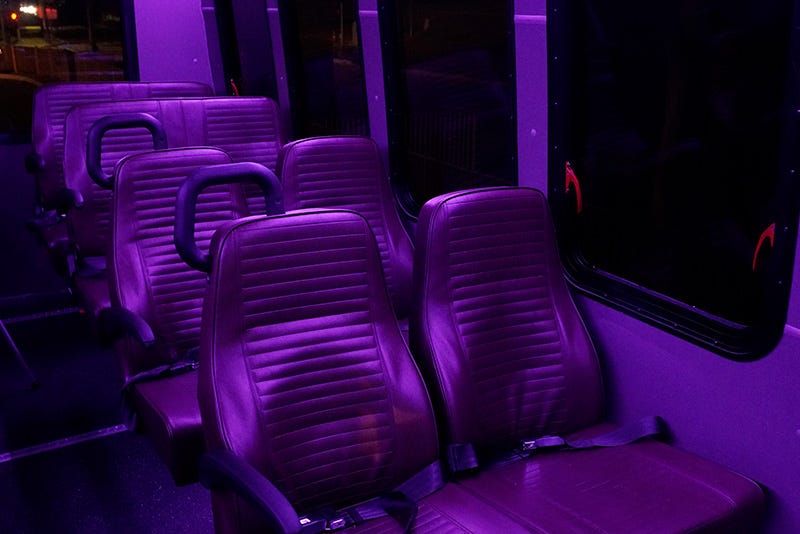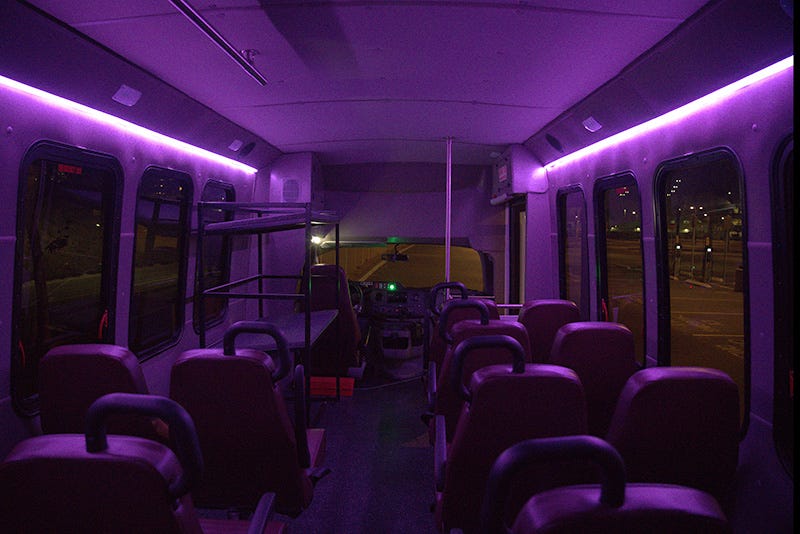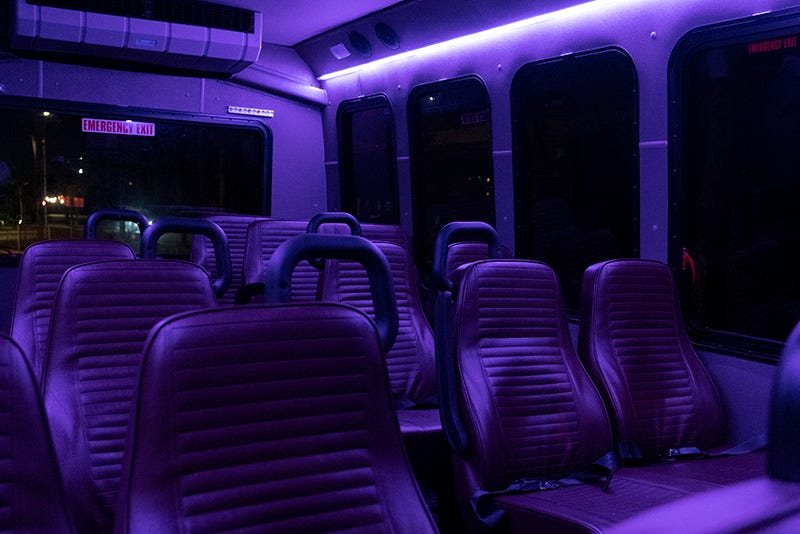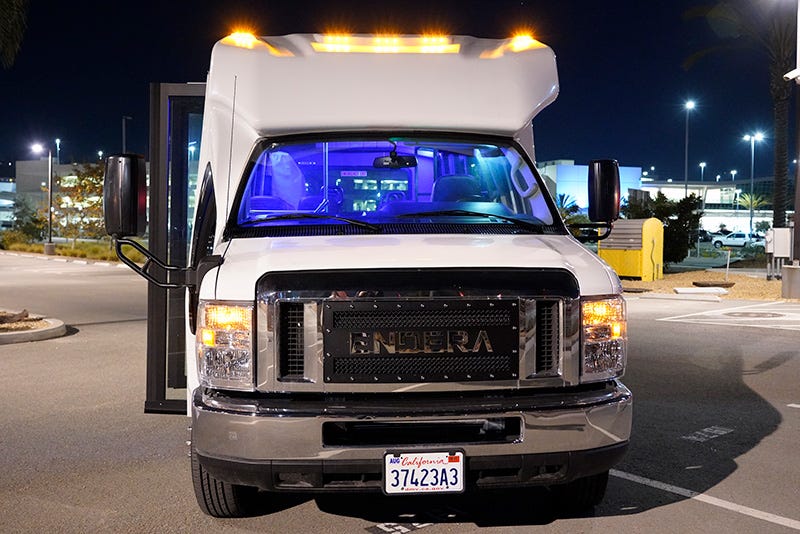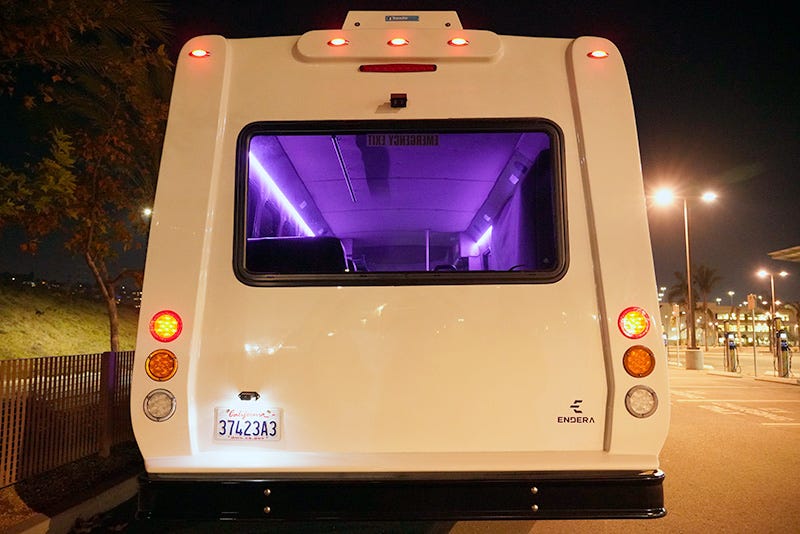 Electric Vehicle Transportation Interior LED Lighting
Endera is a creator of all-electric commercial vehicles, charging infrastructure and telematic software solutions. They are a pioneer in the new era of clean energy transportation, seeking to disrupt the dependency on fossil fuels and help fleets understand and utilize electric. With their fleet of electric shuttles and trucks, Endera is helping to cut CO2 emissions from the environment as well as support the adoption of sustainable energy.
Endera wanted to transform the interior of their electric shuttles by using LED multi-colored lighting inside each vehicle. They sought a vendor who could provide expertise and dependable products that aligned with their mission. The Environmental Lights team was up for the challenge. We listened to their needs and then provided a complete solution to light the inside of the Endera shuttles with adjustable RGB LED lighting. Endera was able to enhance their shuttles with a feature that empowers their customers to use light to create personalized brand experiences.
RGB 5050 LED Strip Light was selected and installed in the top interior of each bus. The LED strip light was mounted into aluminum Channel with a protective diffuser to provide a professional appearance and create the diffused light. The lights point down along the walls, illuminating the interior with soft light. An Environmental Lights Buck Boost Converter was used to ensure that the voltage from the electric vehicle is regulated properly and the lighting is reliable. The final element needed was a controller for changing the color of the lights in each vehicle. StudioPro RGB LED Controllers were selected because they are dependable and make it simple to customize the light color. They provide the ability to easily mix Red, Green, Blue to create any color desired for a brand or even a special event.
Want to see the shuttles in action? They are part of the fleet of electric vehicles in use by ACE Parking at the San Diego Airport. Make sure to check them out next time you fly through San Diego! Learn more about Endera and their electric vehicles at: https://www.enderamotors.com/
LED Lighting Products Used:
Need Help With A Project?
We know you appreciate quality products that are as impressive as they are reliable, so it is our job to provide you with exactly that. While Environmental Lights provides some of the most high-quality and innovative LED products available, it is our level of support and expertise that truly sets us apart. Give us a call, and let's work together to integrate our innovative lighting products into your intelligent control system. You can reach us at 888.880.1880 or by using the form below.
Talk to a sales engineer today to discuss your project:
Phone: 888.880.1880
Contact us online