Cross Pointe Worship Center - REVI Installation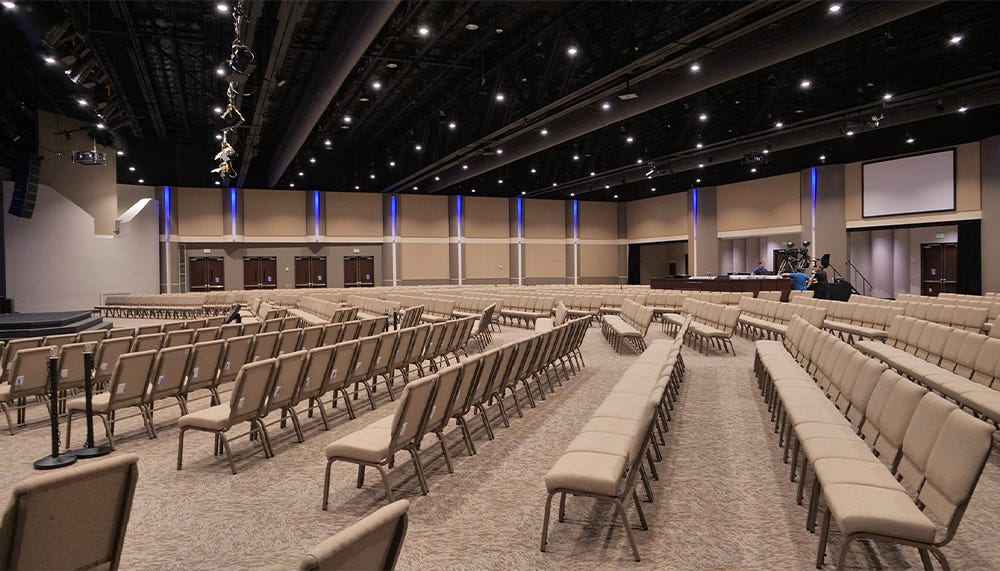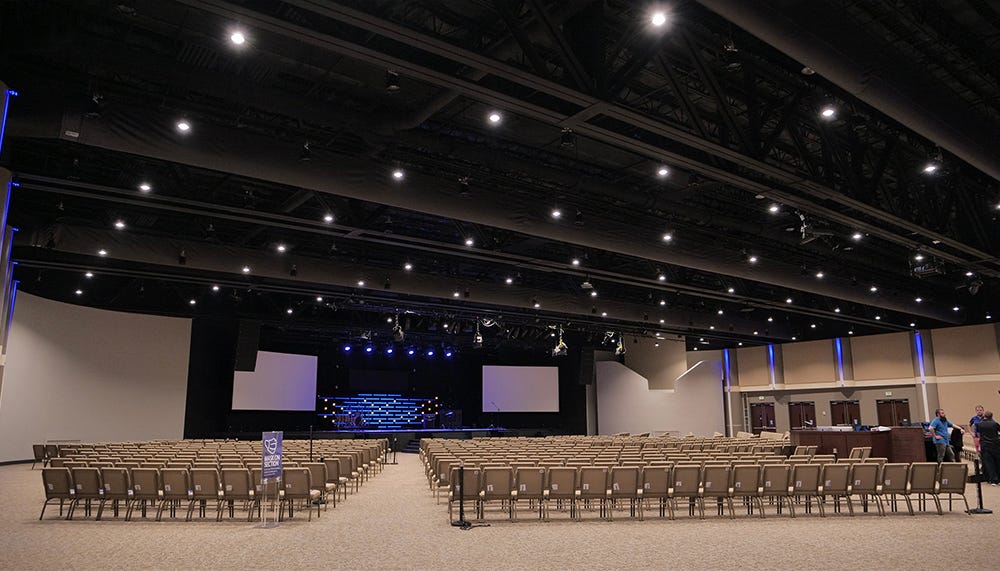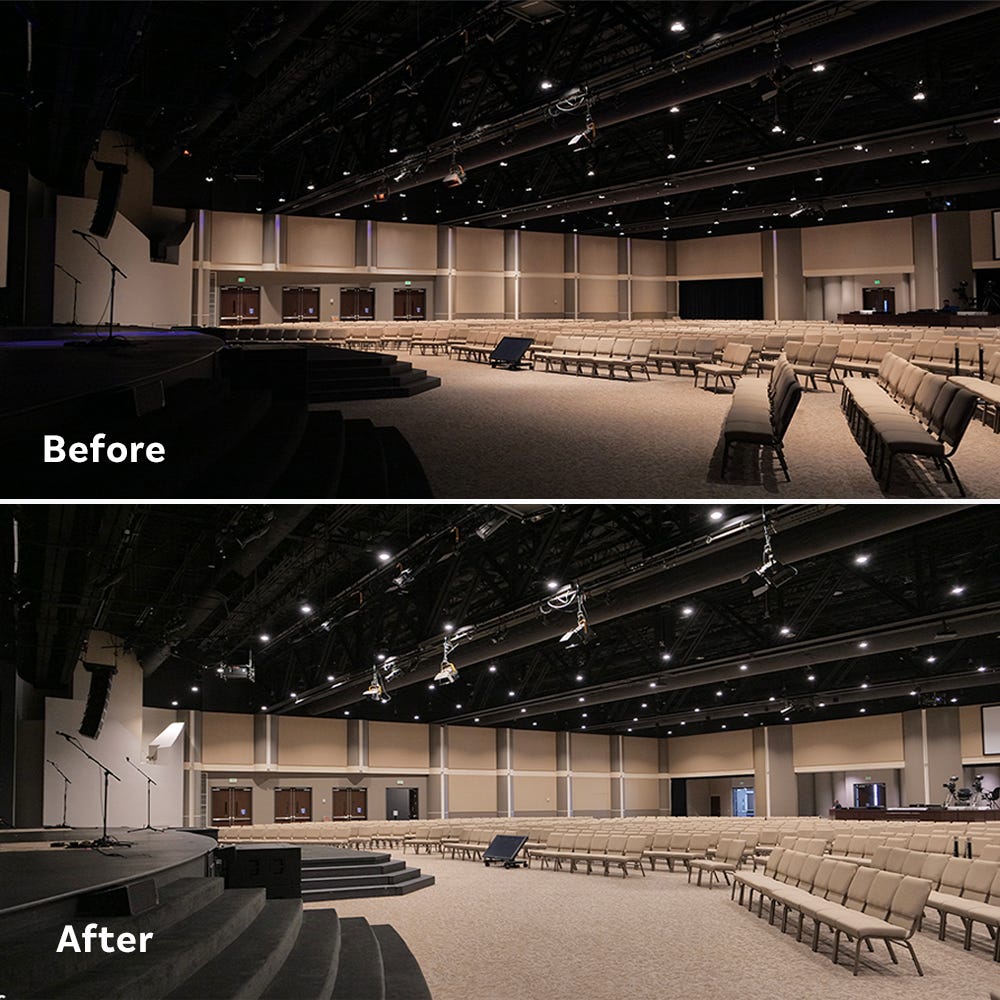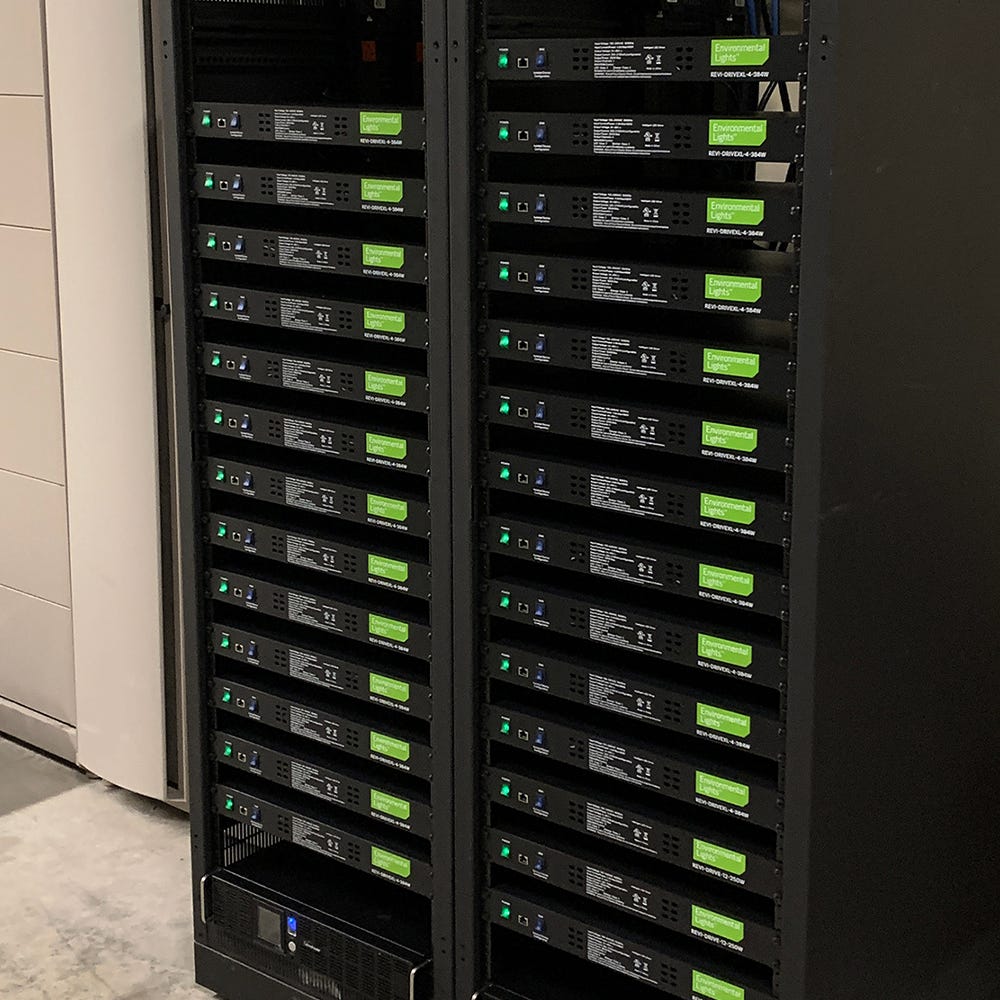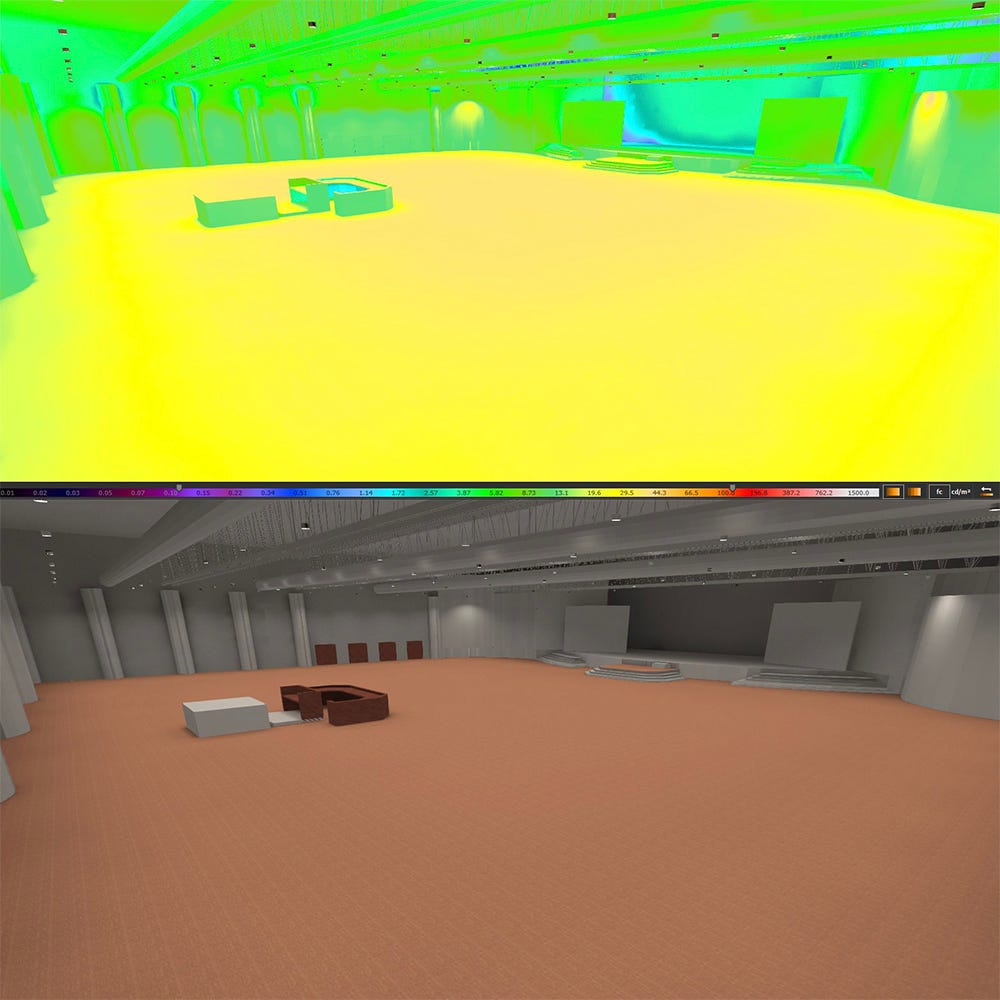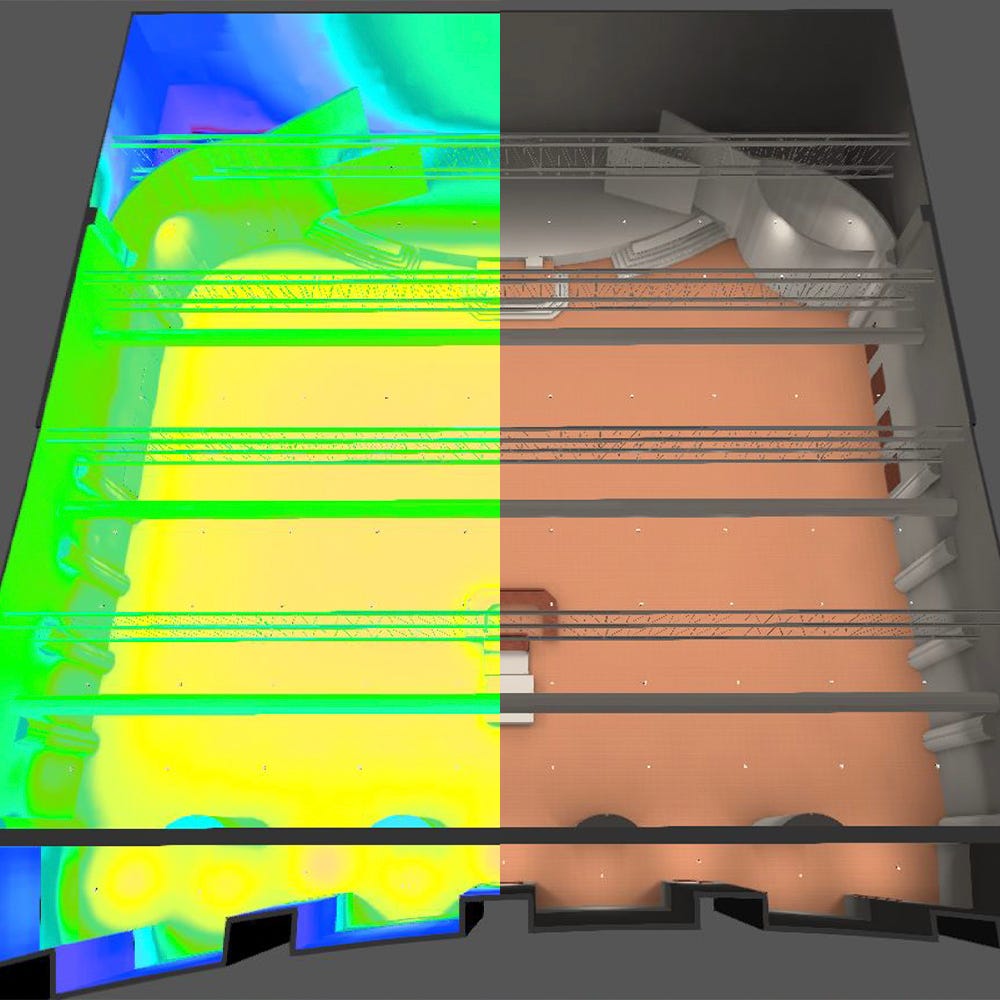 Cross Pointe Church
Cross Pointe Church is an expansive 1,800-seat worship center in Gwinnett County, Georgia. Before updates, the venue was illuminated with quartz halogen fixtures resulting in spotty light coverage, high power consumption, and high operating costs. After learning about the benefits of low-voltage LED lighting, Cross Pointe decided to renovate their house of worship center lighting system to improve the quality of their lighting, reduce power consumption, and leverage the long life of driverless LED fixtures.
Environmental Lights teamed up with Strata, a company specializing in house of worship renovations, to install our commercial-grade REVI downlighting system. For Cross Pointe, this consisted of 101 driverless 10,000-lumen LED fixtures powered by 27 remotely located REVI drivers. In planning the installation, our team evaluated the space and prepared a full lighting design, which included renderings and heat maps, to ensure that the fixture layout would illuminate the worship center exactly as intended.
The REVI solution provides dramatically improved light coverage free of any dark zones. Along with the enhanced light coverage the new system brought a whopping 85% reduction in power utilization. Remotely located and rack-mounted, the power supplies are managed in a single accessible location, making upkeep more affordable and straightforward.
The REVI system provides Cross Pointe with seamless control over its lighting. It has significantly improved the visual experience of Cross Pointe parishioners and saved the church considerable time and money while doing so!
Need Help with a House of Worship Lighting Project?
Environmental Lights provides high-quality and innovative low voltage lighting products for house of worship and small auditorium spaces. Our level of support and expertise sets us apart from other lighting vendors. We work with your team to determine the right products for the solution that meets your need.
Give us a call, and let's work together to integrate our innovative lighting products into your next project.
· Phone: 888.880.1880
Products Used:
· REVI Low-Voltage Downlighting System
Special Thanks To:
· Strata
Learn More About Our House of Worship Lighting Solutions: