Detroit Skybridge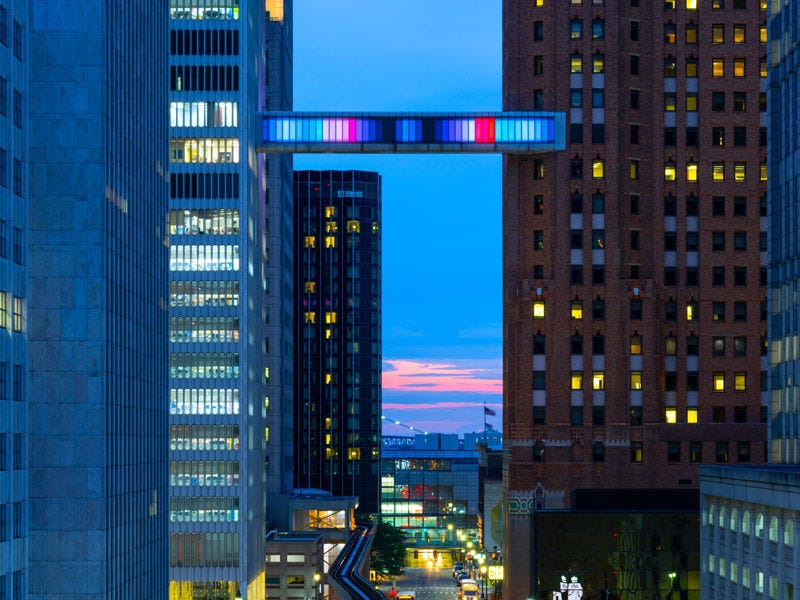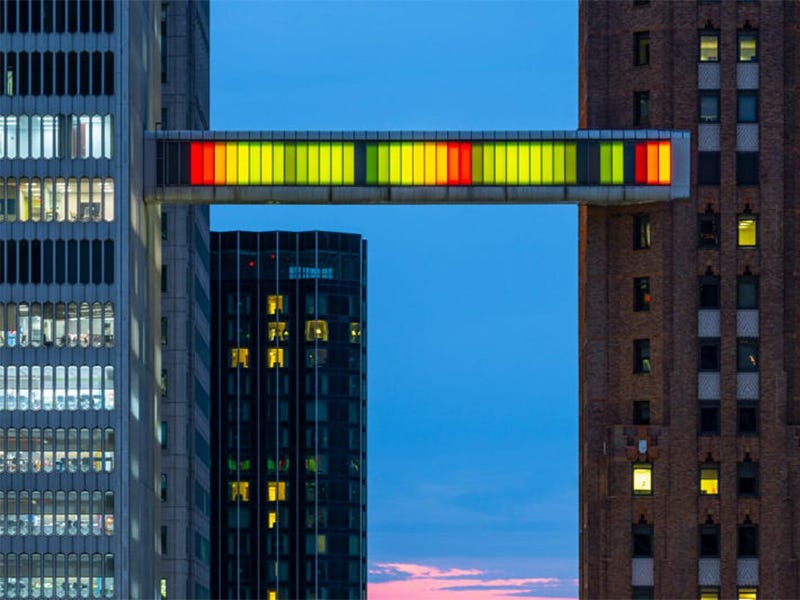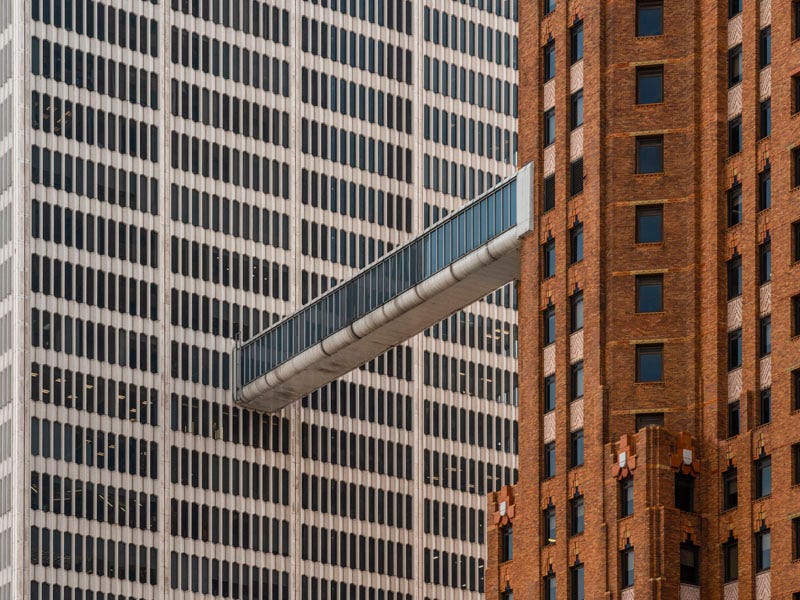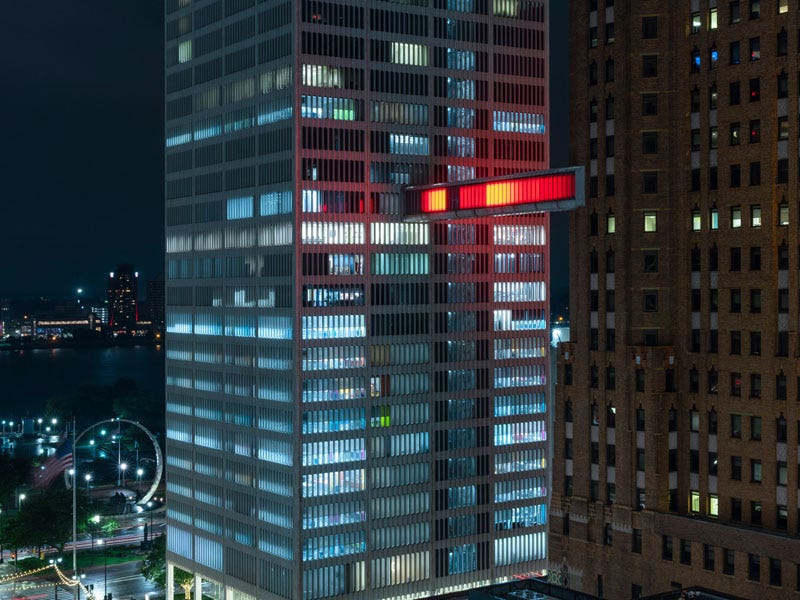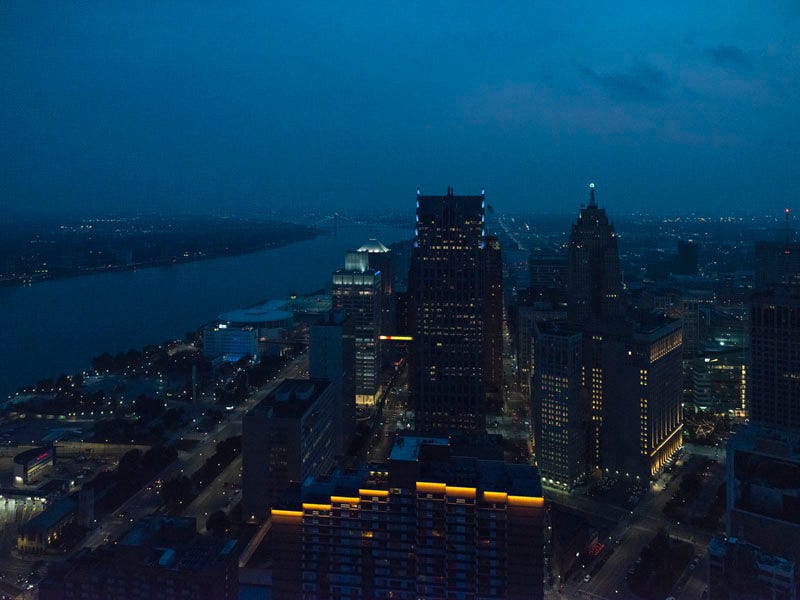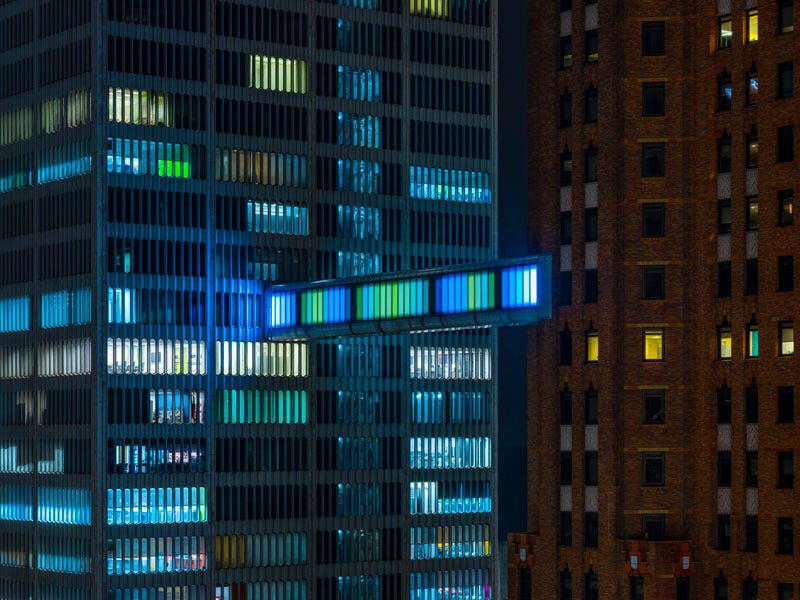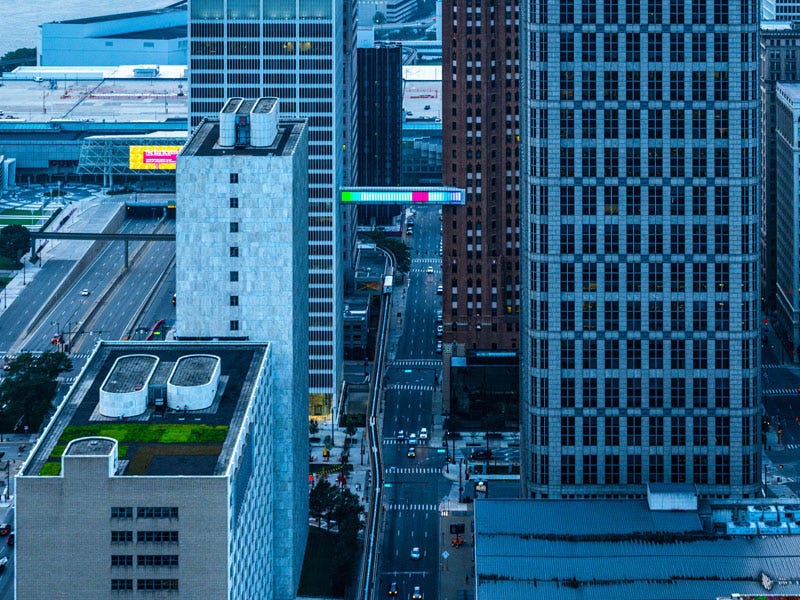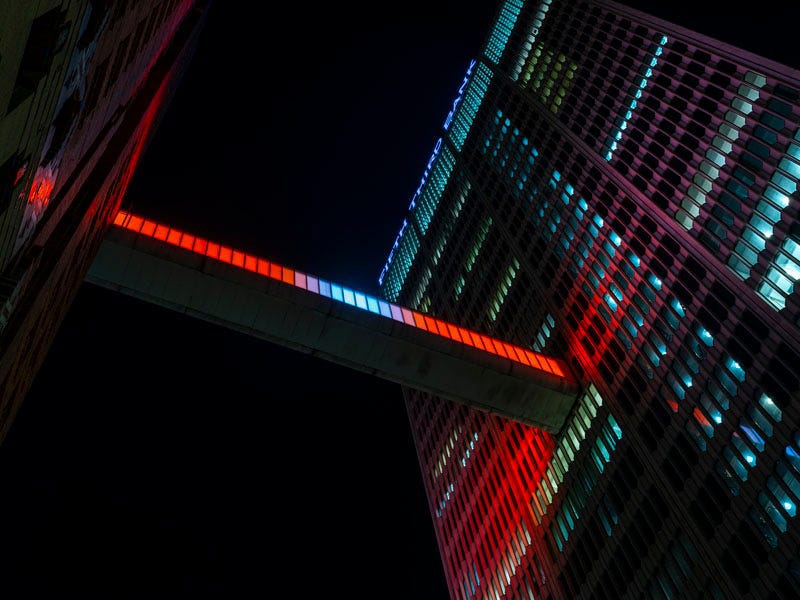 Architectural LED Lighting
Through the use of DMX-controlled lighting, Detroit Skybridge by Phillip K. Smith III revitalizes a previously-closed pedestrian bridge into a piece of public art. The walkway, built in 1976, joins together two iconic buildings in downtown Detroit: the 1962 Yamasaki building and the 1929 Guardian building. Smith's lighting installation uses RGB 5050 Single Row CurrentControl LED Strip Light to create slowly-shifting gradients. The strip is connected to a group of Studio 24 Channel DMX Decoders that allow a custom designed program to control the lighting.
"This project presents an entirely unique art experience outside of the traditional bounds of the museum or gallery, positioning itself within the public realm for all to experience freely. By day, the Skybridge will continue to be seen as its historical self within the architecture and massing of Downtown. But by night, it will become a beacon for the beauty, creativity, and innovation of Detroit," says Smith.
Our RGB LED strip light combined with our DMX lighting controls gives the ultimate control over the lighting. The 5kHz PWM on the Studio 24 Channel DMX Decoder helps avoid flicker when filming.
Products Used:
Bring Us Your Lighting Challenge

Our focus is on transforming environments with LED lighting by engineering our customers' visions into innovative lighting solutions. Our sales engineers work with customers and their teams through every stage of a lighting project to ensure the success of the project. We understand the intricacies of lighting for gaming properties and have a proven track record with some of the best casinos in the world
Talk to a sales engineer today to discuss your project:
Special thanks and credit to:
Phillip K. Smith III
Library Street Collective
Lance Gerber