Airborne San Diego Indoor Skydiving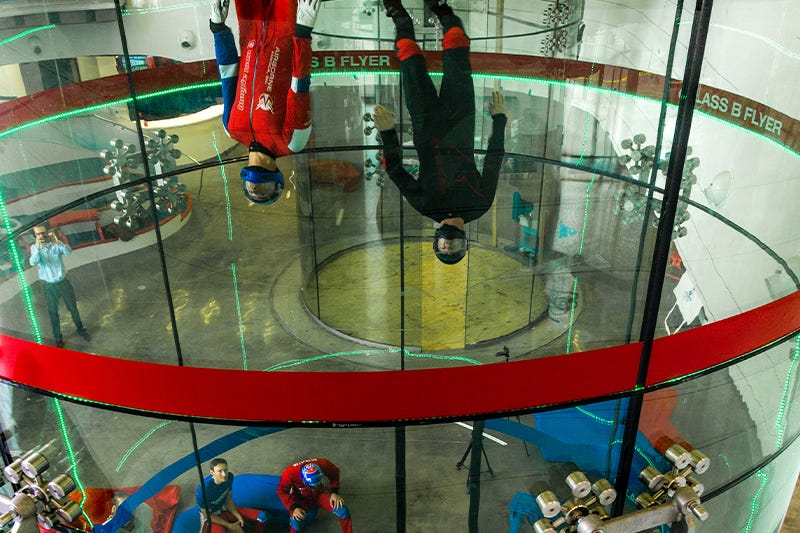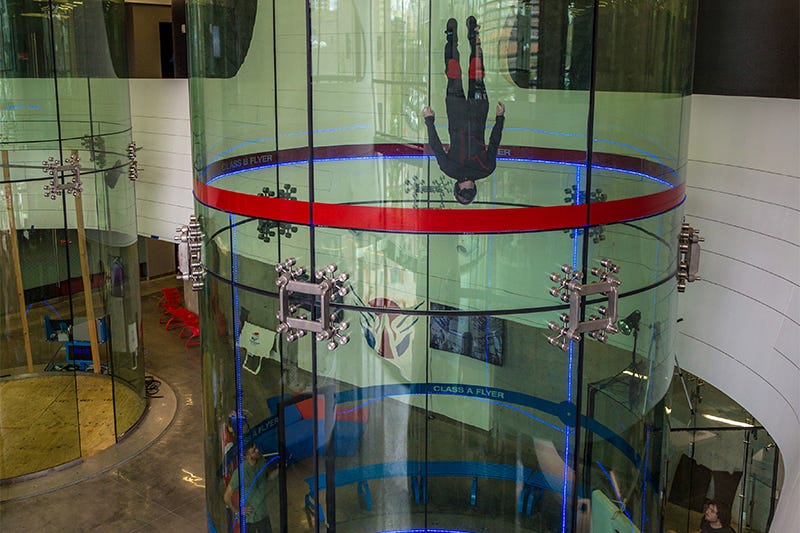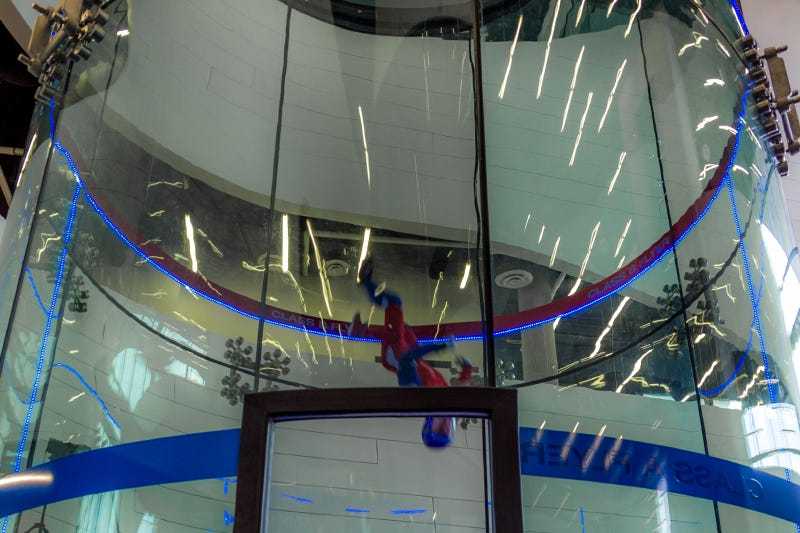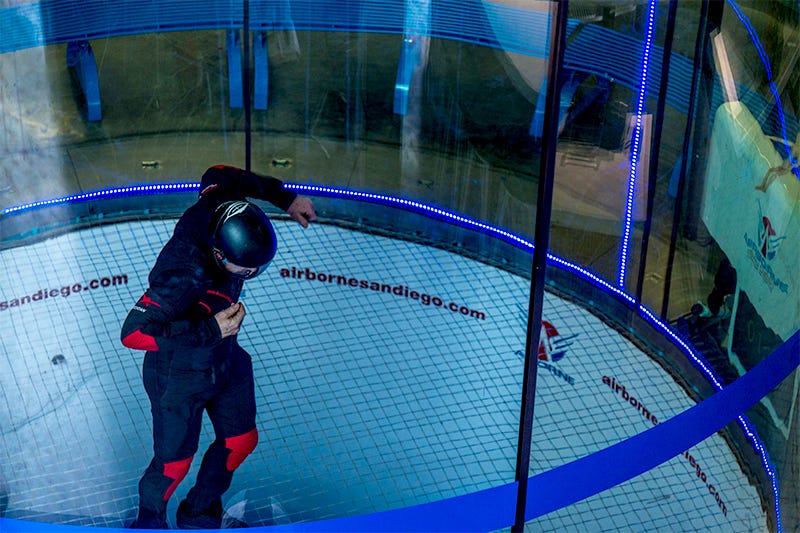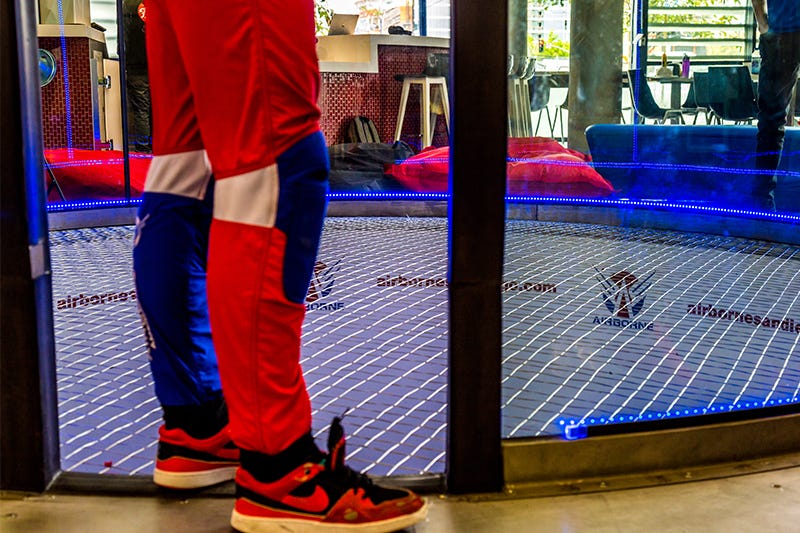 The Challenge:

Create a dynamic lighting solution to enhance the experience of indoor skydiving in the three story indoor tube at the Airborne San Diego facility.
Our LED Solution:
Our team worked with Airborne San Diego's architects and management to create a custom LED lighting solution that enhances the flying experience and differentiates the facility in a manner unlike any other. The LED PixelControl lights are addressable at any point along the runs around the three-story clear tubes. This allows for the creation of a wide range of lighting animations.
After assisting with the installation, our team also created and loaded customized DMX scenes for their controllers and software control system.
The Lighting Details:

The custom system utilizes PixelControl LED super flat rope with DMX controllers. This setup enhances the look of the flying experience and provide visual references for the flyers to react to. Custom PixelControl DMX lighting provides the ability to create custom light animations which are then run at different times during flight sessions.
LED Lighting Products Used:

Learn More About LED Light Products From Environmental Lights
Environmental Lights specializes in transforming environments with LED lighting by engineering our customers' visions into innovative lighting solutions. Our sales engineers work with customers through every stage to ensure the success of their project. We understand that each project has unique specifications, which is why we also offer built-to-order LED lighting options that fit custom project needs.
Bring Us Your Lighting Challenge
We can make your lighting project a success and look forward to the opportunity to discuss your needs.
Talk to a sales engineer today to discuss your project: